NewZNew (S A S Nagar) : Oakridge International School organised Workshop on IGCSE Curriculum by David Bird, Cambridge  who  shared innovative  teaching ideas with Fourteen teachers from different peripheries of the North. All the teachers had good delving information of new methodologies of Cambridge IGCSE curriculum. While speaking at the moment David bird informed that IGCSE was developed by University of Cambridge International Examination. It is a globally recognised qualification, taken at the Class 10 level, similar to the Class 10 examinations of the CBSE and ICSE or the middle years Programme of the IB.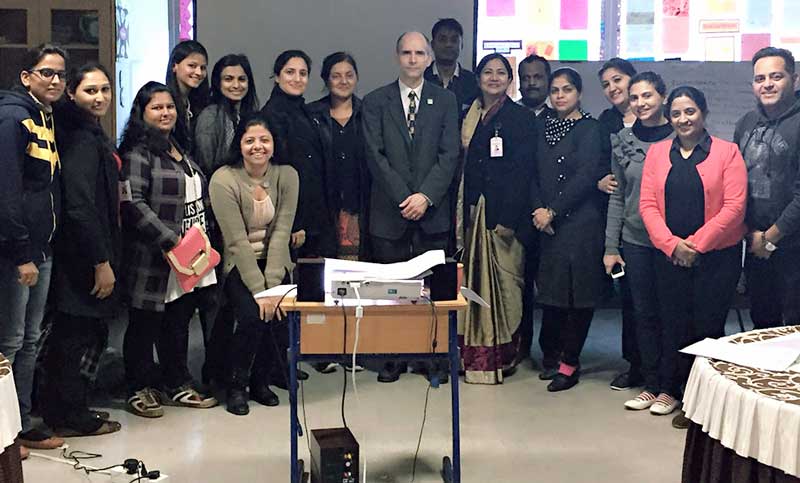 According to him Like other modern programmes, IGCSE offers a wider range of subjects and encourages high academic standards through a practical approach to teaching and learning. It offers a flexible and stimulating curriculum, supported with excellent resources and training. He further informed that assessment is not limited to conventional written papers rather it consists of variety of tests like oral and listening tests.
While speaking at the moment Principal Oakridge International School Ramanjit  Ghuman  thanked David Bird for enriching the experience and sharing of new strategies being undertaken by different Cambridge educators. According to her IGCSE Curriculum develops and encourages vital educational skills, including oral skills, investigative skills, problem solving, team work, recall of knowledge.