NewZNew (Chandigarh) : Official Oath taking ceremony was held today in Guru Gobind Singh College for Women-26. The newly elected executive members and class representatives were formally inducted in the students' council of the college.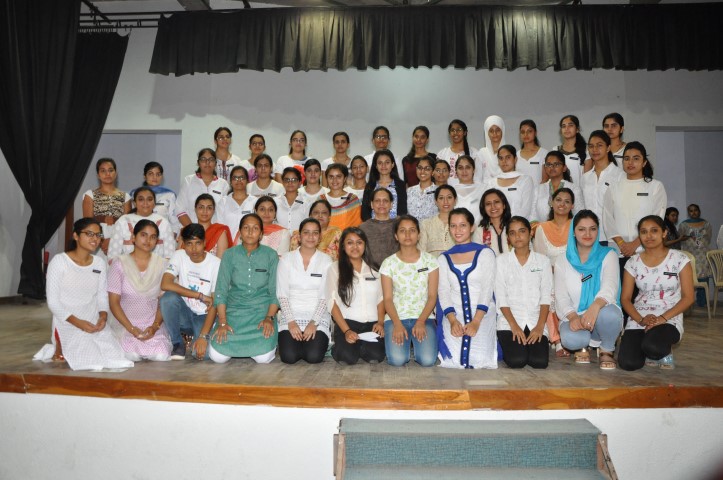 Principal, Dr.Charanjeet Kaur Sohi congratulated all the members of the council and they were appraised of their responsibilities towards the college.
The students' council headed by the President Swati Bhalla thanked the Principal and the Staff members and assured them of their support and co-operation in maintaining discipline and good academic atmosphere in the college.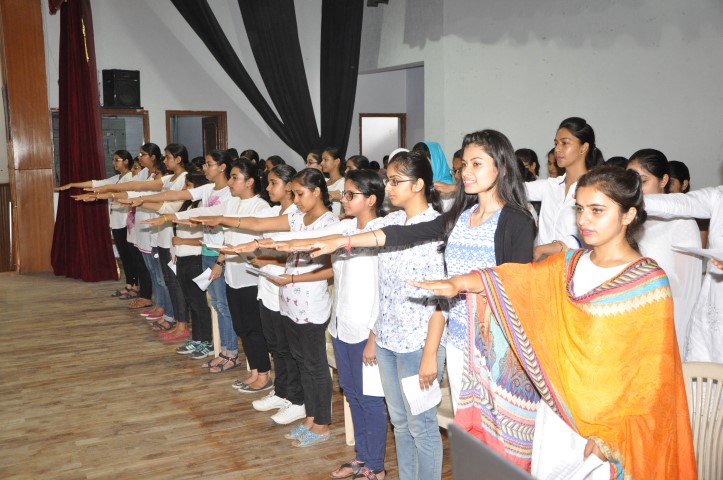 The oath ceremony was followed by the establishment of the Gender Champions Club in the college. The formation of club is a joint initiative by Ministry of Women and Child development, HRD and UGC. Twenty students were selected from the college as the responsible leaders for advocating Gender Equality and creating Gender Sensitization.