Obesity & Diabetes Support Group Meet organized by Dr Amit Garg: CODSILS – Centre for Obesity, Diabetes & Single Incision Laparoscopic Surgery, Fortis Hospital, Mohali organized an obesity and diabetes support group meet for the Tricity region under the leadership of its founder and Director Dr Amit Garg (Bariatric & Metabolic Surgeon).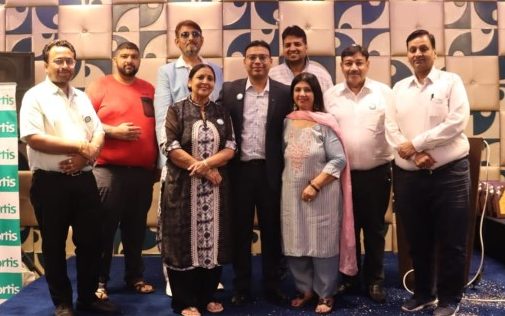 The idea behind organizing such a meet was to provide an ecosystem to the diabetic & obese people so that they can interact with others who have been facing the same obesity challenges and help them understand the benefits of bariatric surgery and other treatment procedures to overcome the disease.
The support group meet comprised of a three hour structured program with sessions on understanding diabetes and obesity, why problem is increasing rampantly, how life style modification can help, what is metabolic surgery etc, The meeting was beneficial for morbid obese, type 2 diabetics, diabetics with obesity, obese with hypertension, sleep apnea patients or other patients suffering with co morbidities.  Around 45 participants including patients successfully operated in the past attended this obesity support group meet. Biggest Weight loss Achievers were also awarded at this support group meet.
Speaking on the occasion Dr Amit Garg said that Obesity is an increasingly common condition in the modern era. Lack of proper exercise, irregular eating habits, an overall unhealthy lifestyle, etc., contributes to the growing obesity rates. He said that Obesity comes with significant emotional and psychological stress. He added that Bariatric surgery, by enabling sustained weight loss, corrects most negative emotions harbored by patients. However, some patients who are struggling with obesity and patients after Bariatric surgery too may feel a different type of emotional stress as they disassociate themselves with the old food habits and lifestyle. Thus, this Support Group Meet was also focused on stress over eating and managing emotions to sustain weight-loss after surgery.
Many patients who have undergone bariatric/ metabolic surgery also shared their stories in this meeting. Dr Amit Garg and his team took queries from the patients. He also informed that these support group meets are free of charge and open to patients as well as other people who are struggling with obesity and problems related to obesity. Prior registration is mandatory to attend obesity support group meetings.