Oh! Calcutta brings the unexplored flavours to Chandigarh: After placing the regional food of Calcutta on the Culinary map of India, Speciality Restaurants Ltd brings Oh! Calcutta to the gourmet city of Chandigarh in Sec 26, Madhya Marg.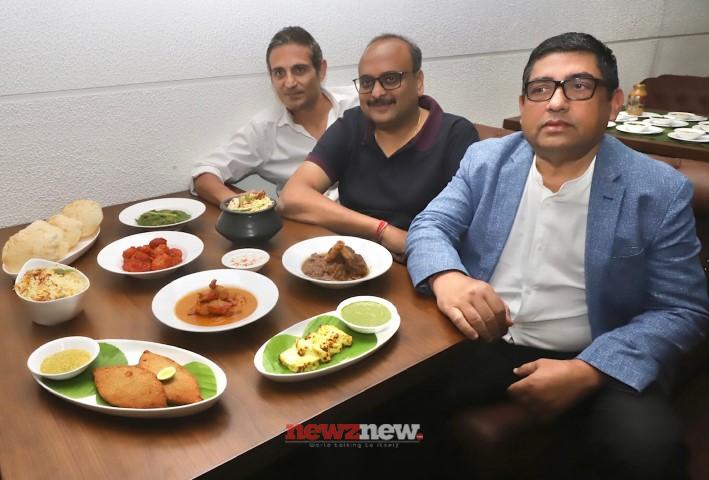 While the different flavours of other regions of India were always present in some form or the other throughout the country, it was the vision of Chef-turned-leading Indian restaurateur Anjan Chatterjee, who strongly believed that the unique flavours of a 300-year-old cuisine needed to be explored. Anjan Chatterjee and Manav Mehra a passionate food lover and a reputed businessman who owns 'Oh Calcutta's' franchisee associate Ananda Hospitalities in Chandigarh, shared details about the new culinary destination with the media. They were joined by Sameer Mittal, Franchisee Associate.
Oh! Calcutta brings a never explored cuisine with distinct flavours personally curated by Anjan Chatterjee.
Anjan Chatterjee said, "Every spice, every ingredient used in the Oh! Calcutta menu has a distinct flavour and a story to tell. Now food lovers of the Tricity and region have authentic Calcutta dishes to savour at the newly opened restaurant. "
Another aspect which will be of interest to the food lovers of Chandigarh and Punjab region is that 'Oh! Calcutta's' Executive Chef Harman Singh is a Punjabi – a Sikh from Calcutta.
Manav Mehra said, "We have operated Mainland China from Speciality Restaurants Ltd for over a decade now. I am looking forward to creating a mark in the culinary circuit of the region with 'Oh! Calcutta' which has a sumptuous menu to offer and will be a paradise for Calcutta Cuisine lovers."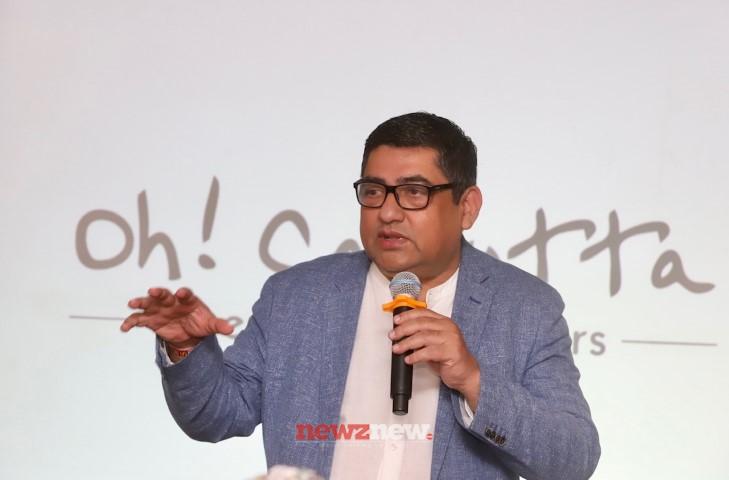 Beginning with Calcutta Five Spice (Panch Phoron),  Mango Ginger (Aam Ada), Fragrant Calcutta Shahi Garam Masala, Green Coconut Cream, Royal Rose Extract, Gondhoraj Lime, Date Palm Jaggery (Nolen Gur) are a few of the Flavour Hero's which are tastefully blended.
You will also find unique fish offerings like classical Hilsa, Calcutta Bhetki, Sweet Water Prawns, flavourful tender Goat Meat & succulent Chicken in the non-vegetarian offerings, while the vegetarian option offers unique Banana Florets, Kashundi, Gramflour Cakes, Jackfruit & Mango Mustard to name a few.
You will be pleasantly surprised to know that Calcutta was always and continues to be the most cosmopolitan city, wherein thousands of migrant Muslim Khansamas from Eastern India and automobile spare part dealers from Punjab added the exotic Mughlai & Dhaba Cuisine to the city's culinary escape.
Welcome to a new world of unexplored flavours of Indian Cuisine!
The menu features some of Calcutta's classics like Kamal Kakdi Chaat,Mango Ginger Fish Tikka, Paanch Phoron Seekh Kebab, Grilled Chicken Skewers Murshidabadi, Prawn Cutlets, Fish Fry, Banana Flower Croquettes, Steamed Aam Aachar Illish (Hilsa), Grand Trunk Chicken, Prawn & Coconut Cream Curry, Royal Calcutta Biryani and Dhaba Kali Dal to take you on a tantalizing culinary journey of Calcutta.
And while all good things must continue on a sweet note, one can experience Calcutta's famous Mishti Doi, Steamed Sondesh and Date Palm Jaggery Ice Cream.
Oh! Calcutta will open from the 20th of June 2022 for Lunch 12.30 – 3.30 pm&for Dinner from 7pm to 11 pm everyday.