Once again Allen students outshine others in KVPY 2021-22 Result: The KVPY examination was held on 22nd May, 2022 at 144 Offline test centers in various cities across India for admission in 2000(approx.) seats of prestigious 9 Science Research Institutes (including 7 Indian Institute of Science Education and Research (IISERs) across the country.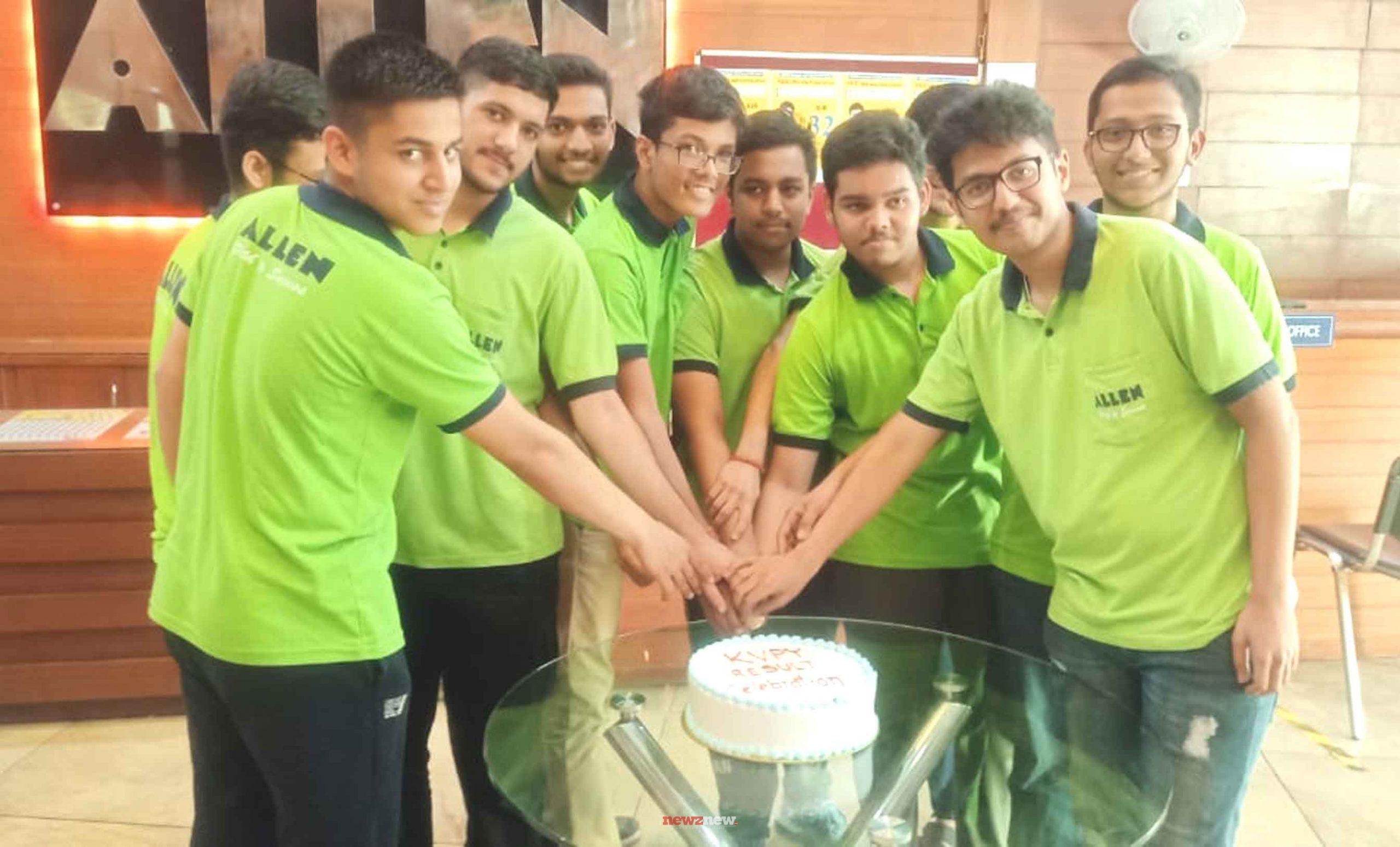 Allen Career Institute Chandigarh/Mohali/Panchkula is the only institute in the region which has produced 6 students in top 100 AIR (Aniket Gupta AIR-39, Harsh Jakhar AIR –58, Abhilasha Sharma AIR –59, Sachish Singla AIR –66, Pradyuman Singh AIR-74, Jayana Gupta AIR –79), 15 students in top 500 AIR, 31 students in top 1000 AIR and in total 42 students who are eligible to take admission through KVPY Result.
The "Kishore Vaigyanik Protsahan Yojana" (KVPY) is a program started in 1999 by the Department of Science and Technology (DST), Government of India to encourage students who are studying Basic Sciences to take up research career in Science.
This program aims to assist the students to realize their potential and to ensure that the best scientific talent is groomed for research and development in the country. Generous fellowship and contingency grant are provided to the selected KVPY Fellows up to the pre Ph.D. level or 5 years whichever is earlier. In addition, summer camps for the KVPY Fellows are organized in prestigious research and educational institutions in the country.
The Department of Science and Technology, the nodal agency of the Government has entrusted the overall responsibility for organizing and running the KVPY Program to the Indian Institute of Science, Bangalore and set up a Management Committee and a National Advisory Committee (NAC) for overseeing its implementation. A core committee looks after both the day-to-day and academic aspects of the KVPY Program
Allen Chandigarh is the most consistent institute which has been producing the best result year by year from the Northern Region. Allen Chandigarh is the only institute who has produced the highest number of selections in KVPY 2021-22 from any single institute in Chandigarh region.
The Center Head of ALLEN Tricity Campuses, Mr. Sadanand Wani, who is also a Senior Chemistry Faculty, revealed that all the students were very sincere and obedient. They diligently followed all the instructions given to them in letter and spirit. They performed best in the odd situations of pandemic and delay in exams. Students have tremendous interest in conceptual thinking and they never believed in rote learning. Mr. Sadanand Wani applauded his team as well as students for their extraordinary efforts and never give up attitude during the entire pandemic period.