Smt. Rajbala Malik, former Mayor and area councillor today inaugurated open air gym in floral garden at Sector 15 in presence of councilors & officers of MCC and other prominent persons of the area.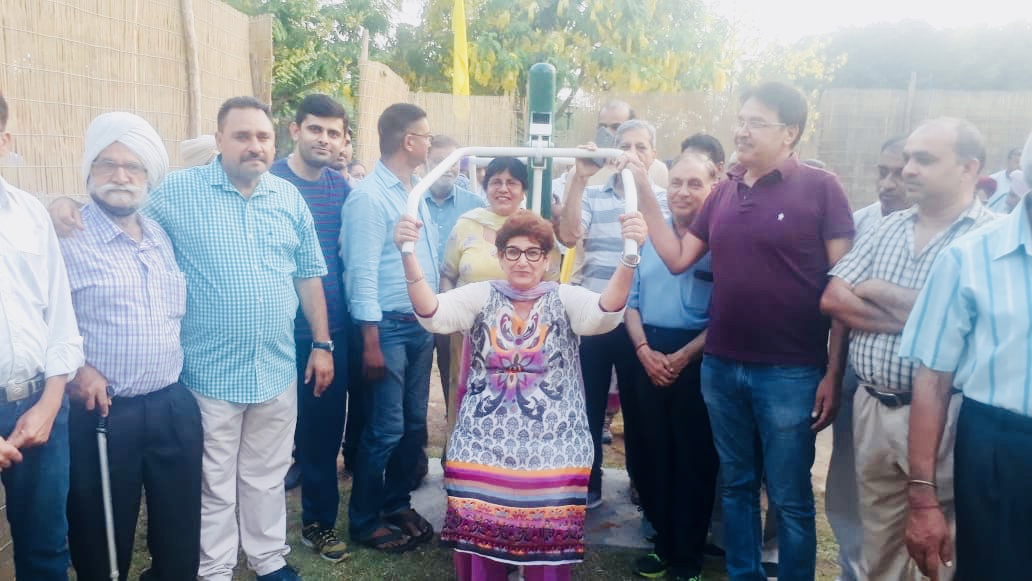 While addressing the gathering, Smt. Rajbala Malik said that the Municipal Corporation is providing open air gyms in every park in her ward to facilitate the local residents. She said that keeping in view the health of general public the MCC is committed to provide best possible facilities and infrastructure in each locality.
Total cost of the open air gym at sector 15 comes around Rs. 3.25 lacs including provision of latest equipments i.e. Push Chair, Sub Board Functions, Space Walker, Seated Pedal Trainer, Wab Board, Elliptical Cross Trainer, Parallel Bars, Taiji Wheel, Riding Trainer and Stepper.