PAN-Aadhaar Linking Date Extended to June 30 By CBDT, Steps To Check Status Here: PAN and Aadhaar Link: The Central government on Tuesday extended the deadline for linking PAN with biometric ID Aadhaar.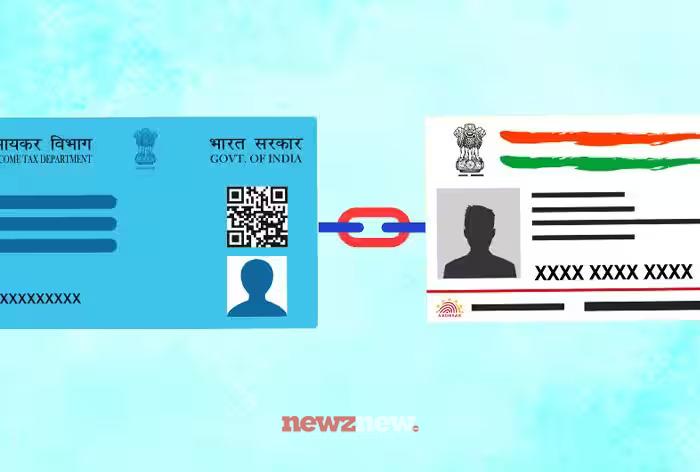 According to a release by the Central Board of Direct Taxes (CBDT), the date has been extended till June 30, 2023.
"In order to provide some more time to the taxpayers, the date for linking PAN and Aadhaar has been extended to 30th June, 2023, whereby persons can intimate their Aadhaar to the prescribed authority for Aadhaar-PAN linking without facing repercussions. Notification to this effect is being issued separately," CBDT in its notification said.
According to the CBDT notice, from 1st July, 2023, the PAN of taxpayers who have failed to intimate their Aadhaar, as required, shall become inoperative and the consequences during the period that PAN remains inoperative will be as follows:
(1) No refund shall be made against such PANS
(2) Interest shall not be payable on such refund for the period during which PAN remains inoperative; and
(3) TDS and TCS shall be deducted /collected at higher rate, as provided in the Act.
The PAN can be made operative again in 30 days, upon intimation of Aadhaar to the prescribed authority after payment of fee of Rs.1,000. Those persons who have been exempted from PAN-Aadhaar linking will not be liable to the consequences mentioned above. This category includes those residing in specified States, a non-resident as per the Act, an individual who is not a citizen of India or individuals of the age of eighty years or more at any time during the previous year.
How to check Aadhar-PAN Card link status online?
For the convenience of the taxpayers, we have mentioned the steps via which they can check the status of Aadhaar-PAN linking.
Visit the official website of the Income Tax Department
Click Quick Links, then Link Aadhaar Status
Enter PAN and Aadhaar numbers
After the server checks the status, a pop-up message will be displayed.
If Aadhaar and PAN are linked, the message will read: "Your PAN is already linked to given Aadhaar".
If the two documents are not linked, following message will appear on the screen: "PAN not linked with Aadhaar. Please click on 'Link Aadhaar' to link your Aadhaar with PAN".
In case the Aadhaar-PAN link is in progress, the taxpayer will see following message: "Your Aadhaar-PAN linking request has been sent to UIDAI for validation. Please check the status later by clicking on 'Link Aadhaar Status' link on Home Page."