'Parvaz' is a showcase of nature's unlimited gifts & splendors: The camera is the constant companion of Ashish Raj, as he walks many meandering paths, trails, undiscovered and unexplored vistas to capture nature's perfection, nature's splendor and myriad forms of beauty — innocent, spectacular and panoramic.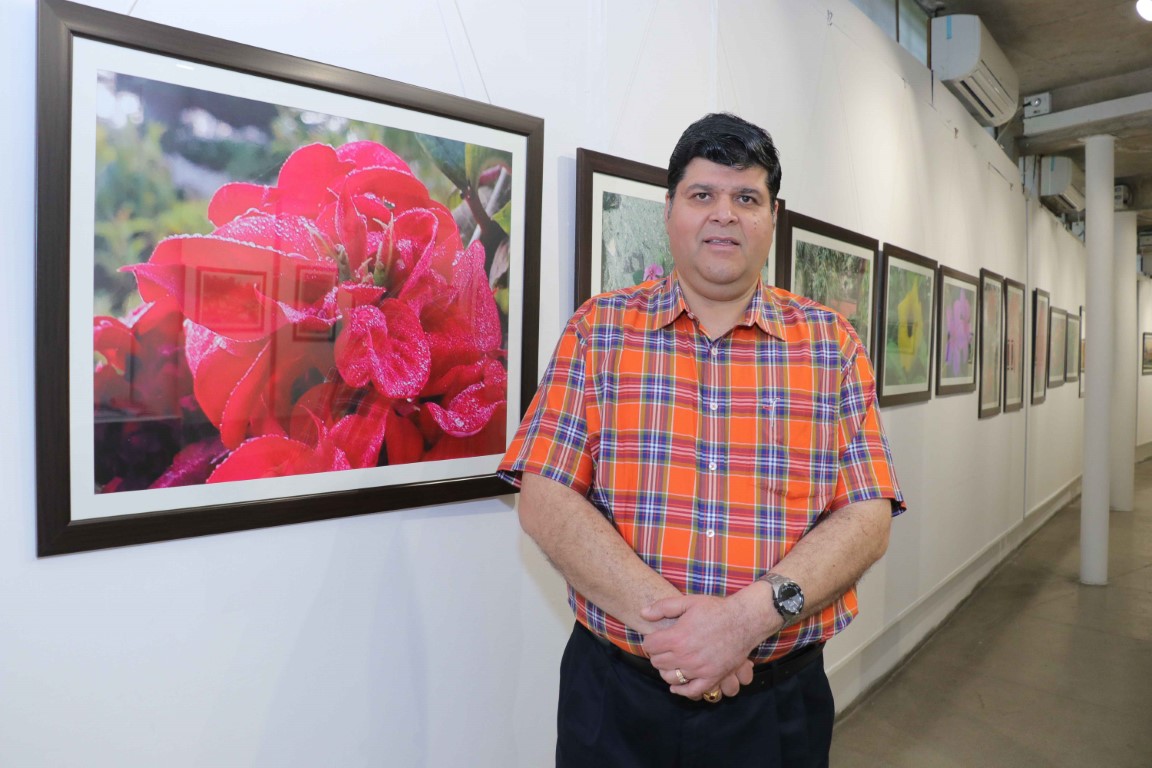 The journey of creativity and a deep connect with photography started about a year back for Ashish Raj on the expansive and landscaped lawns of his beautiful home in Saharanpur, which is an abode of nature. The landscaped lawns  are blessed with nature's bounty, birds, flowers, trees, foliage, small animals and Ashish Raj began drawing both solace and peace from such nature, as he observed  many moods and moments, sensitively of such nature's views, which were captured by Ashish Raj on his iPhone camera.
The results were stunning, as each frame narrated a story and depicted nuances that are often lost to the eyes. The scenes that Ashish Raj captured on his morning walk Sessions began to unfold so many treasure of nature, which bestowed him experiences made him reflect and view clearly the subtleties of nature's grandness and also took him on a journey of self-discovery and introspection regarding nature.
From there on, began a journey that has taken Ashish Raj places, with the internal and external worlds guiding his monochrome and color photographs, as Ashish Raj constantly experiments with the subject of nature, freezing the moments in time, moving beyond the scene and depicting details that were etherealed.
Ashish Raj's photographs strive to tell stories of not only nature, but the lives we live, the streets we walk, spaces we inhabit, clouds, birds, landscapes, the colors of the sun, flowers, trees…the frames evoking many emotions and feelings.
Prolific in his use of both technique and art, Ashish Raj with 'Parvaz' (first flight of a bird), his first exhibition of photographs, strives to share the stories of these fleeting moments, documenting the natural beauty that surrounds us.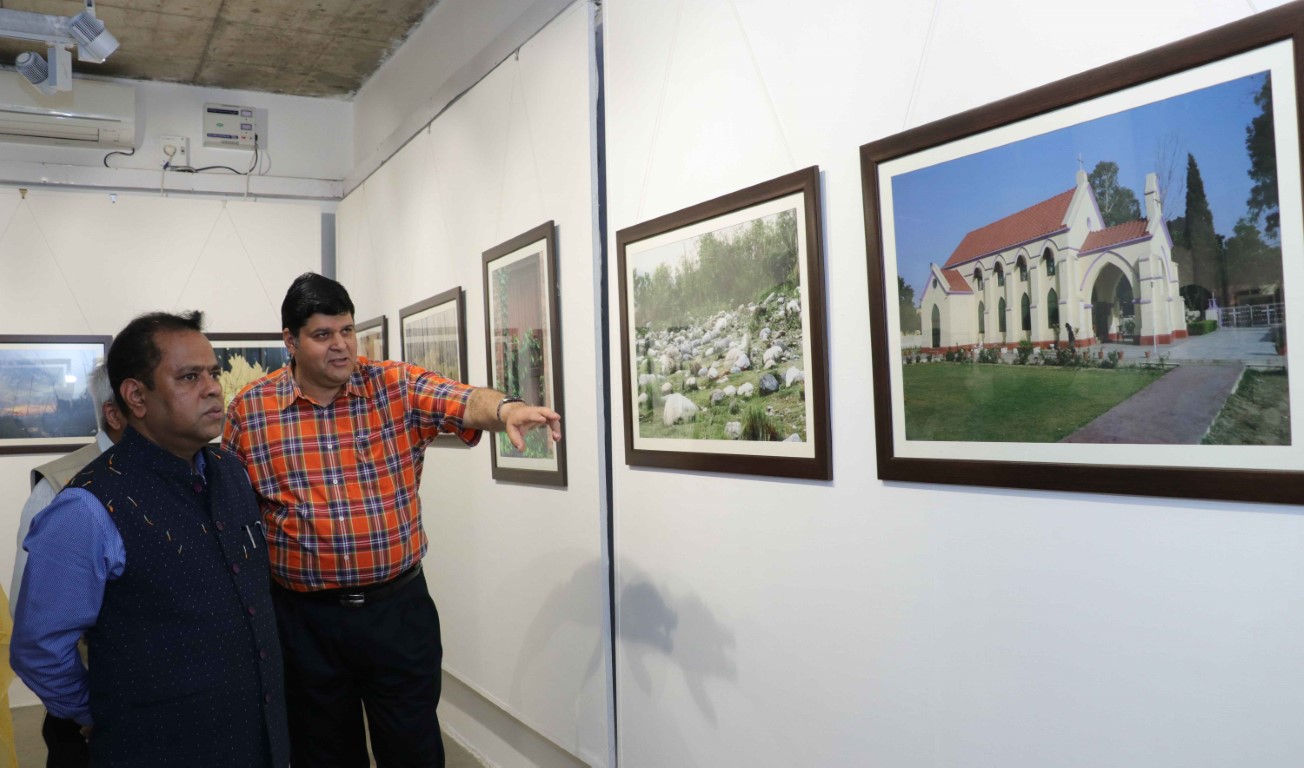 The flight of birds, the sky in various hues, the architectural elements of temples, churches and monuments that take us back in time, bare poplar trees in autumn, the sun playing hide and seek behind palm trees, the stark landscape of winter, the rocks in the Kosi river creating natural installations, kinnow-laden trees…the photographs transport you to varied locations, with the colour contrasts and play of light creating works that strike new conversations.
Ashish Raj, who is also equipped with a DSLR Camera, doesn't believe in any short-cuts and desists from using Photoshop or color correction, for he believes it takes away the essence and aesthetics of a photograph.
Ashish Raj's wife and daughters are his constant supporters and companions, as he embarks on new journeys to pursue his passion of photography in following couplet.
'Tu Shahin Hai Parvaz Hai Kaam Tera, Tere Samne Asman Aaur Bhi Hain…' Through the Lens
About the Ashisah Raj PHOTO-ARTIST
A man of varied interests and talents, 53-year young Ashish Raj is a lawyer by education, businessman by profession, a farmer and philanthropist by choice and an artist by heart. A travel enthusiast, Ashish Raj believes in taking the roads less travelled and engaging in varied activities like sports, reading, music, automobiles, farming and photography, which give new perspectives to his life and work.
Ashish Raj's roots are in Bajwara, district Hoshiarpur, with his great grand-father Lala Mulkh Raj Bhalla ji, the real elder brother of Mahatma Hans Raj ji. Ashish s/o Late Lala Janak Raj ji, the pride of Saharanpur, is the Managing Director of The Straw Board Manufacturing Company Limited, Saharanpur and Trustee of Lala Chuni Lal Free Hospital, Bajwara, which was established in 1923 by Lala Mulkh Raj Bhalla ji in the memory of his father Late Lala Chuni Lal ji. This hospital in Bajwara, provides free treatments, services and medicines to everyone, irrespective of caste, creed or sex, with Ashish Raj supporting and being an integral part of the great cause.
The Future…… Ashish Raj does not believe in planning for the future. He likes uncharted journeys. He takes life as it comes, celebrating each moment. The Future nevertheless he says ……….Is Bright.