On the occasion of 69th Indian Republic Day, ex MP and former Union minister Pawan Kumar Bansal addressed a huge gathering at Mauli Jagran, and hoisted the national flag there. In a heart-warming speech, Bansal vehemently stressed upon the need good governance UT that has a solid agenda to take care of the needs of the people.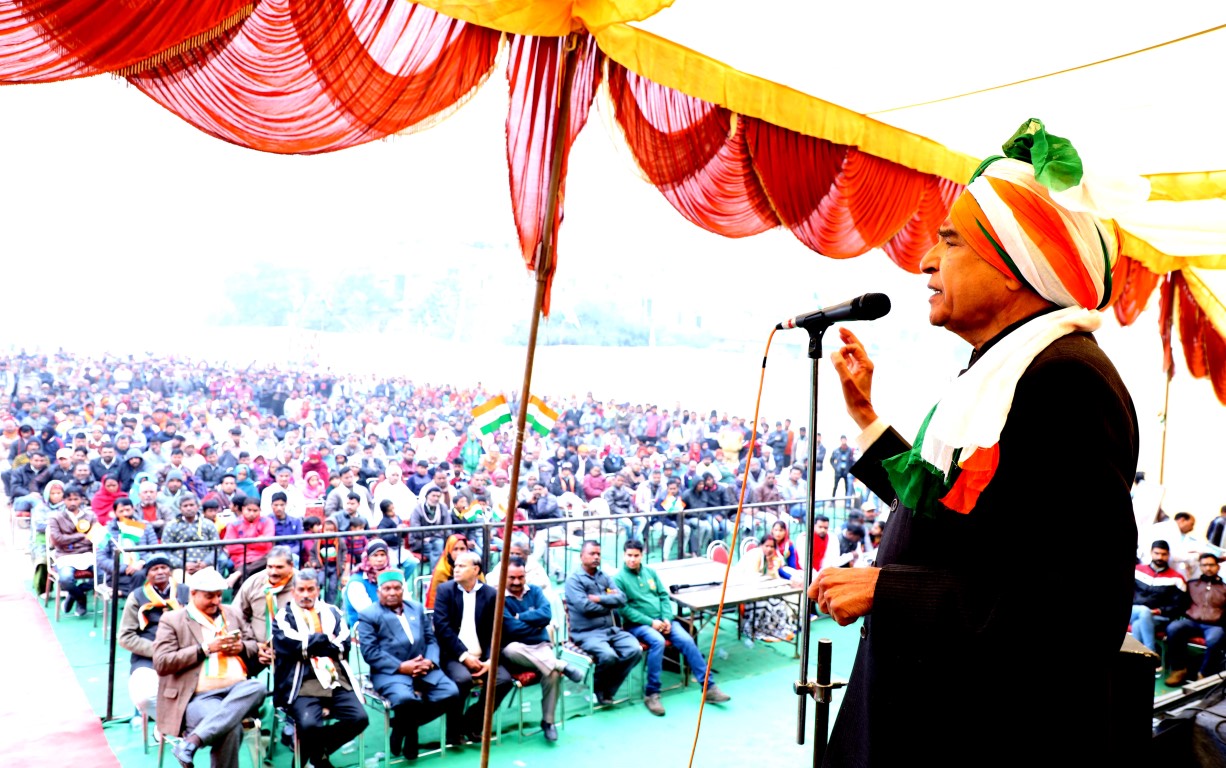 Backed with facts and figures, Bansal in his speech mentioned that while GST was the brainchild of Congress, aimed at reducing the burden of taxes and overall price reduction, the BJP government on the other hand, did everything possible to benefit only the wealthy from its clumsy implementation and let the common man suffer. "You name one everyday use household item, and its price is touching the roof today. It's appalling that in 2017, India's richest 1% garnered as much as 73% of the total wealth generated in the country, while 67 crore Indians comprising the population's lowest half had just 1% increase in the last year."
The former MP also lashed out at the Modi government for making false promises of giving jobs to the youth. In fact, he openly invited anyone from the crowd if they or anyone known to them had got any job in the last three years but surprisingly no one even raised a hand.
Bansal also pressed the need for regularization of all the houses under CHB and bringing down the conversion charges from leasehold to freehold. He also talked about giving houses to the poor at Maloya.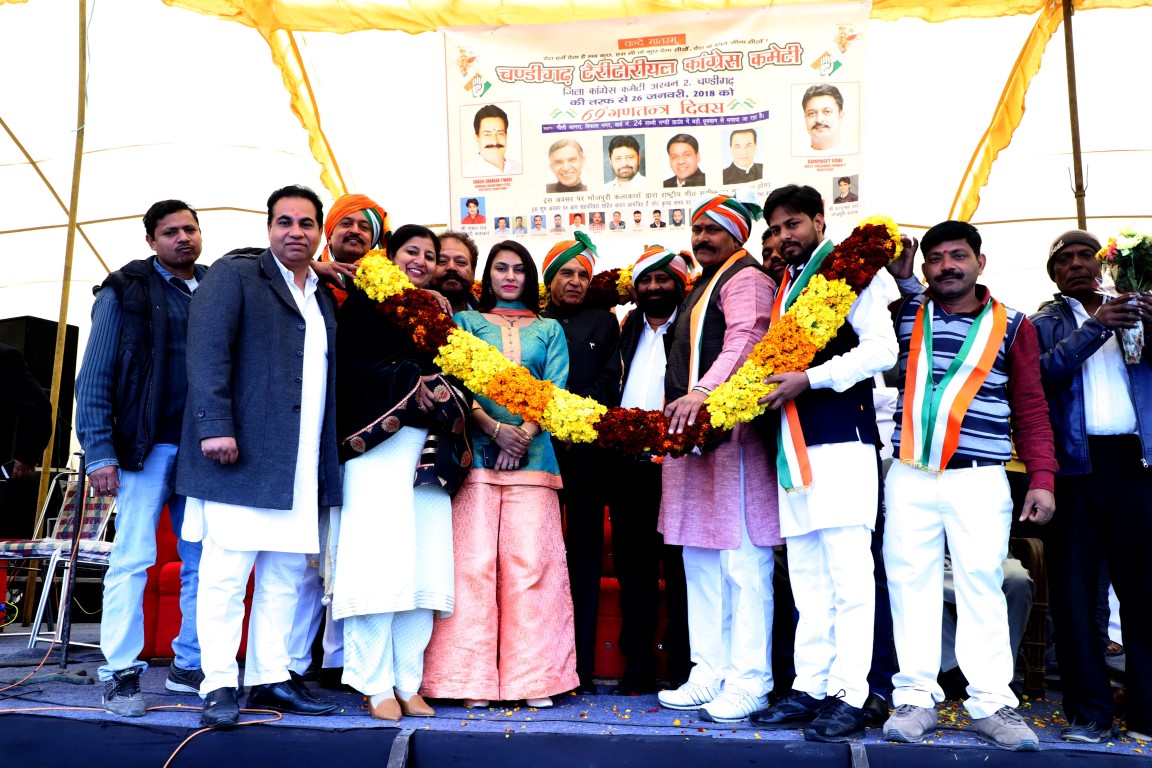 He concluded his speech by saying that though he had high hopes from the UT's Municipal Corporation in the new year budget, but now he is extremely saddened by the fact that only Rs 5 crore has been allotted for primary education and health together. "Congress has always known the importance of primary education for a nation. Education provides a catalyst for economic growth. In fact, with the global economy becoming increasingly knowledge-based, education is more important than ever in securing a country's future. That's the reason, why in my last tenure itself Chandigarh got three new Smart Government Schools and it is extremely upsetting to know that the government is reducing its budget every year."
"Same with primary health. Better health is central to not just human happiness and well-being, it also makes an important contribution to economic progress. But it's appalling that Chandigarh's dispensaries are in lack of staff and many are suffering due to lack of maintenance."
Senior Congress persons, Pradeep Chhabra, President Chandigarh Congress, Ex-Mayor Subhash Chawla, Surinder Singh councilors Davinder Babla, Gurbaksh Rawat, General secretary, HS Lucky, Vinod Sharma and Shashi Shankar Tiwari, Colony cell president, Virinder Roy and District Congress Presidents GS Gabi & Ajay Joshi and several Block Presidents were also present.