NewZNew (Chandigarh) : The photography exhibition by photo-artist Dr. Jaspal Kamana was inaugurated by eminent art critic & art historian, Padama Bhushan & Padama Shri Awardee Professor B.N. Goswamy at Govt. Museum and Art Gallery, Sector 10, Chandigarh at 5.00 p.m. Dr. Deepak Manmohan Singh, Senior Fellow Punjabi University, Patiala graced the occasion as Guest of Honour. The art critics, art lovers and photo artists from the tri-city attended the inauguration of the Photography exhibition.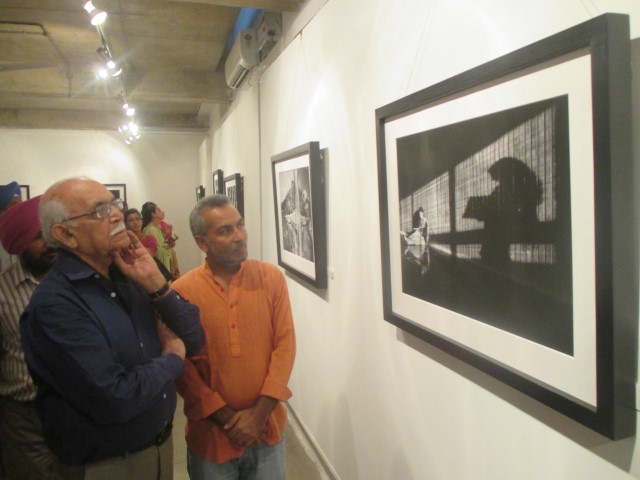 Prof. B.N. Goswamy addressed  the audience and stressed on the importance of fine arts and aesthetics in our life. He appreciated  the art work of the artist and added that the theme of the shadows is difficult to express visually and in this exhibition it is beautifully captured and expressed in detail. Prof. Goswamy mentioned that it's very important to understand the various layers of the art work and intricate work of the artist. He gave message to the aspiring artists that they should take their shadows along and have patience and passion in following their art work.
Dr. Deepak Manmohan Singh is also the Ph.D. guide of Dr. Jaspal Kamana. He appreciated the artist and shared moments from the past and the evolution of Dr. Jaspal  as a Photoartist. He shared lighter moments and blessed his student.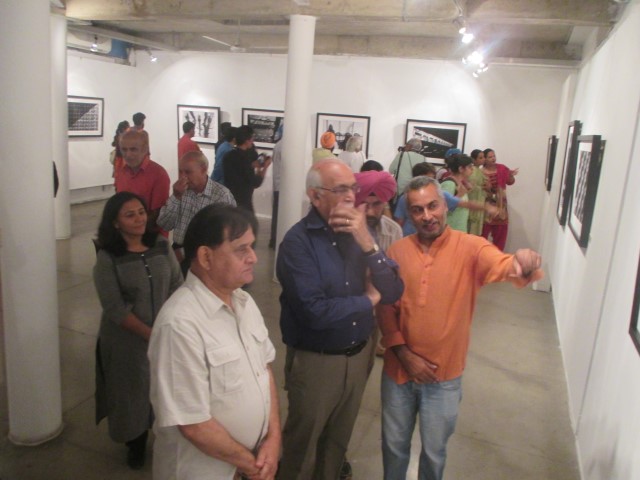 Dr. Balwinder Singh also shared his thoughts about the art work of Dr. Jaspal. Dr. Balwinder has accompanied Dr. Jaspal in various motorcycle and trekking expeditions in Himalayas. The exhibition is a visual treat and explores the new dimensions in life and aesthetics. The photographs relates to the ideology of GautamaBuddha, Guru Nanak, Bulleh Shah and Kabir by achieving supreme state and merging into nothingness. The photographs transcend the divide and look through the layers of the world and capture the essence of the visible and invisible.