Members light up 1100 lamps as a mark of respect to great leaders
Pink Brigade of the Nari Jagriti Manch (Regd.), Chandigarh, under the chairmanship of the Nina Tiwari, today paid homage to former Prime Minister Atal Bihari Vajpayee and Governor of Chhattisgarh Balramji Das Tandon, in the Plaza 17 Sector, by lighting 1100 lamps.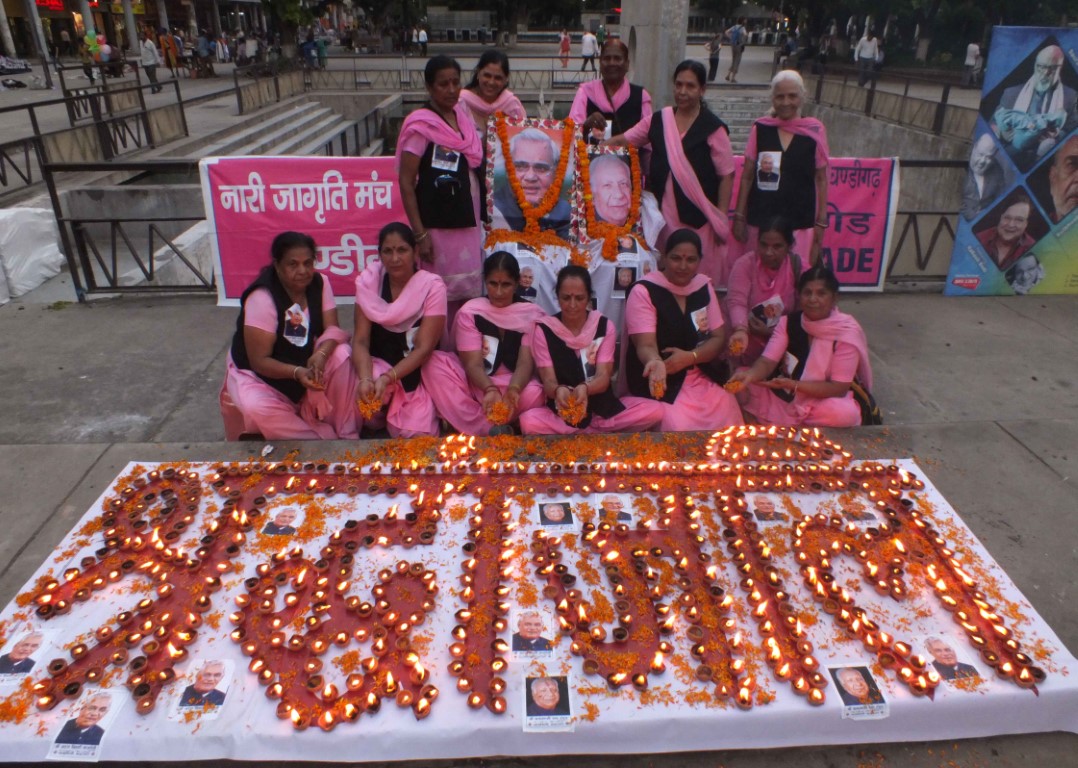 Other members of Pink Brigade present were Prem Lata, Ranju Grover, Sudarshan Sharma, Pal Sharma were also present.
Speaking on the occasion, Chairman of the Forum Nina Tiwari said that former Prime Minister Atal Bihari Vajpayee was respected for millions of Indians. He kept his whole life dedicated to serving the nation. Vajpayee's services to the nation will be remembered for a long time. She said that former Prime Minister Vajpayee was a great speaker, an effective poet, a unique public servant, an excellent MP, and soft spoken. He has made a mark in everyone's heart with his simplicity, humility and self-esteem.
Tiwari said that she had met former prime minister Atal Bihari Vajpayee during a political function, and he had expressed his views towards making women more powerful. Getting inspiration, the forum started to work for the welfare of women of tricity, which will continue in future also. Atal ji worked a lot to uplift the women, she said.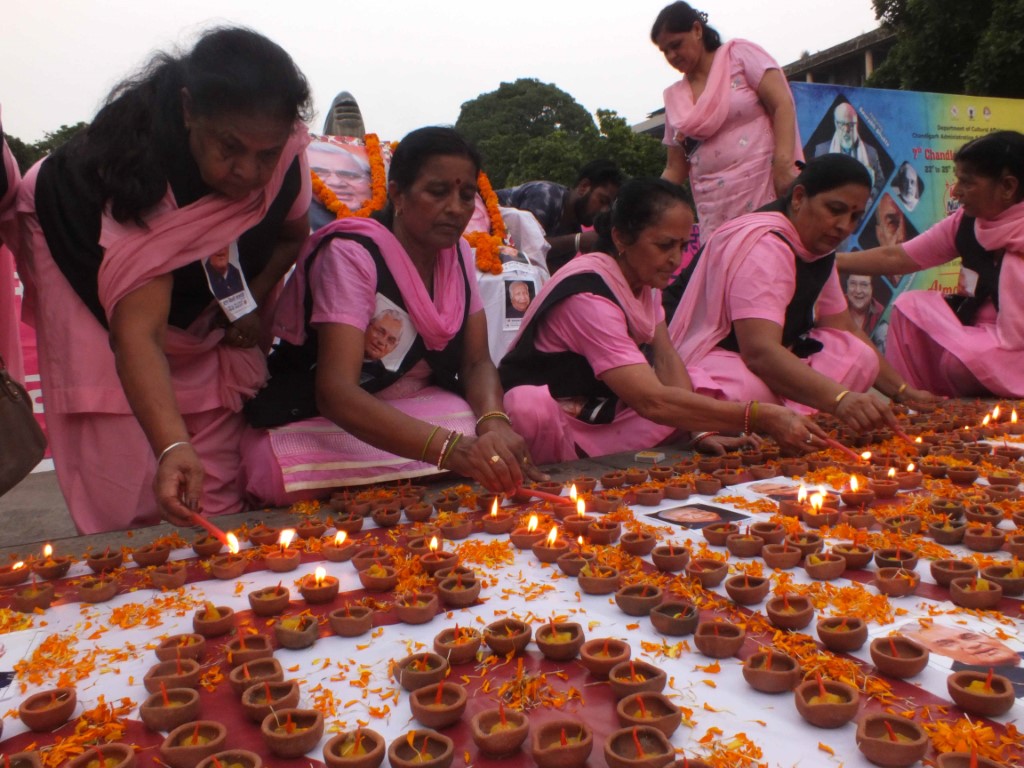 She paid homage to the Governor of Chhattisgarh Balramji Das Tandon and said that he used to participate in social activities even while living in the political arena. His life is a source of inspiration for all of us. He was a man of integrity and was hardworking besides being an amicable personality.