PM Modi to launch projects worth Rs 11,300 cr in Hyderabad: Prime Minister Narendra Modi will inaugurate and lay the foundation stone of projects worth over Rs 11,300 crore in Telangana on April 8.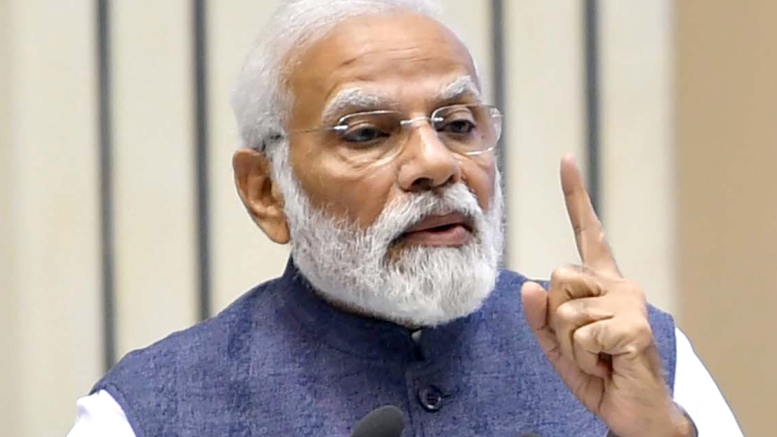 During his two-hour visit to Hyderabad, he will also address a public meeting at Parade Grounds in Secunderabad.
As per the itinerary, Modi will reach Begumpet Airport at 11.30 a.m. He will then reach Secunderabad Railway Station to flag off Secunderabad-Tirupati Vande Bharat Express. This train is expected to reduce the travel time between the two cities by almost three and half hours and will be particularly beneficial for pilgrim passengers.
This is the second Vande Bharat train to be started from Telangana within three months. In January, the Prime Minister had virtually flagged off Secunderabad-Visakhapatnam Vande Bharat.
After flagging off Secunderabad-Tirupati Vande Bharat Express, the Prime Minister will attend a public meeting at Parade Grounds, where he will lay the foundation stone for new blocks at All India Institute of Medical Sciences (AIIMS) Bibinagar.
Union Minister for tourism and culture G. Kishan Reddy, who is a member of the Lok Sabha from Secunderabad, said this would give a big boost to the health infrastructure in Telangana. The expansion and new facilities include academic blocks, auditorium, staff quarters, hostels and guest houses.
The Prime Minister will also lay the foundation stone of redevelopment of Secunderabad Railway Station, which is being taken at a cost of Rs 720 crore. The station will undergo a massive makeover with world-class amenities and aesthetically designed iconic station building. The redeveloped station would be having double-level spacious roof plaza with all passenger amenities at one place along with multimodal connectivity for providing seamless transfer of passengers from rail to other modes among others.
The Prime Minister will also flag-off 13 new Multi-Modal Transport Service (MMTS) services in the suburban section of Hyderabad – Secunderabad twin city region, providing commuters with a fast, convenient and comfortable travel option.
He will also dedicate to the nation the doubling and electrification of Secunderabad-Mahabubnagar project. The project stretching for a distance of over 85 kms has been completed at a cost of nearly Rs 1,410 crore. The project will provide seamless connectivity and assist in enhancing the average speed of trains.
During the Programme, the Prime Minister will also lay the foundation stone of five National Highway projects worth more than Rs 7,850 crore. These road projects will strengthen the road connectivity of both Telangana and Andhra Pradesh.
After spending an hour at the public function at Parade Ground, the Prime Minister will leave for Chennai from Begumpet Airport at 1.20 p.m.