A preterm neonate with heart disease was successfully treated at the Paras Bliss Hospital in MDC here. The parents Janak Sharma and Narinder Kumar hail from Jammu.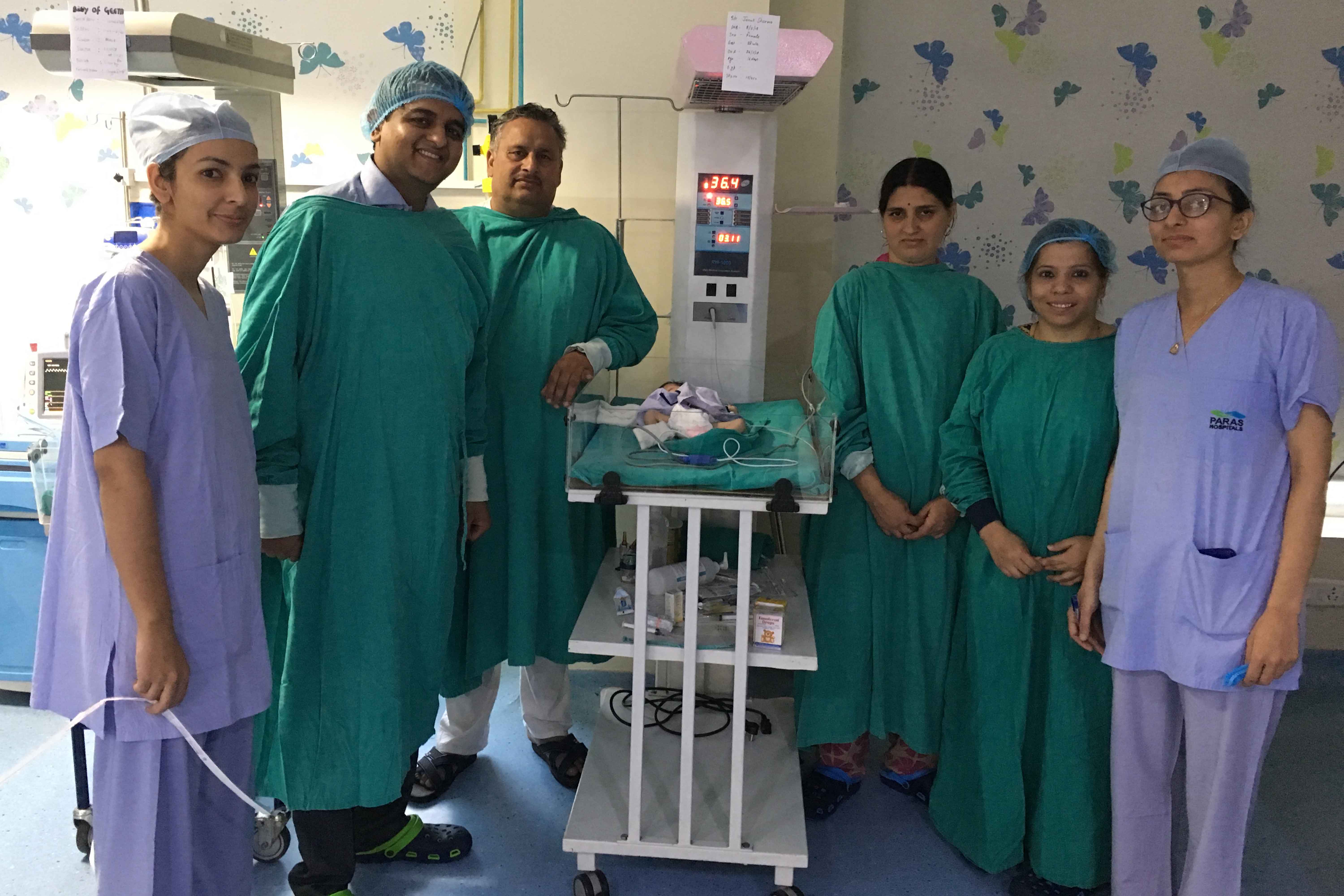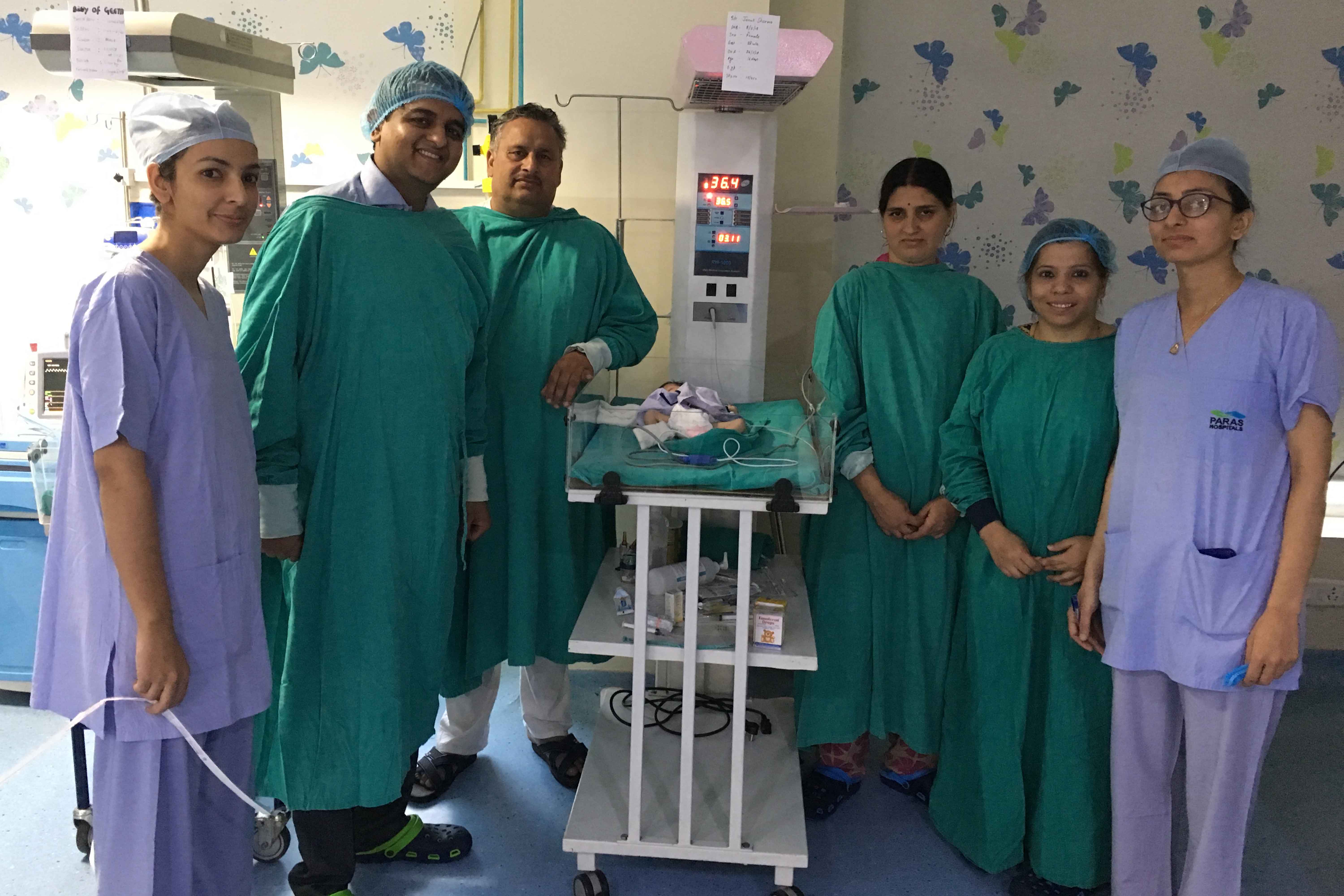 Dr Sorabh Goel, Consultant Neonatology, Paras Bliss Hospital informed, 15 days old preterm baby girl at 36 weeks with 2.1 kg of weight came to Paras Bliss Hospital, Panchkula with respiratory failure from Jammu. On admission baby was unstable with Tachycardia, Tachypnea and Hepatomegaly with loud parasystole minimum. A provisional diagnosis of congenital cardiac failure was made and managed accordingly. 2D Echo was done – Atrial septal defect and ventricular septal defect were detected.
Dr Goel said, these type of congenital heart diseases affect around five new born babies per thousand. In this defect there occurs abnormal communication between heart chambers as a result babies become more prone for pneumonia and heart failure. Some of these defects close on its own with time and medical support and some of them require surgery for closure.
In this case the baby responded to medical management (antibiotics, cardiac support and ventilation) and was shifted out of ventilator in next 3-4 days, he informed, adding, feeds were stared and increased gradually. Pneumonia started resolving and baby was asymptomatic in next 10 days. We discharged our baby to their parents in healthy conditions on full breastfeeds and advised for regular follow up for closure of heart defect.
Father Narinder Kumar said, they had lost all hopes but with timely treatment at Paras Bliss, they are now happy their child is saved. Father has been advised regular follow up with a paediatric cardiologist every 6 weeks to monitor the closure the heart defect.
Paras Bliss Hospital's NICU is state of the art facility which supports low birth weight babies, very low birth weight babies etc. NICU is fully equipped with advanced facilities for treating neonates. NICU staff is well trained with all the medical equipments to handle sick new born baby.