Preterm baby with complications treated successfully at Fortis Mohali : In a unique case, a pre-term baby was successfully treated at Fortis Hospital, Mohali despite several complications.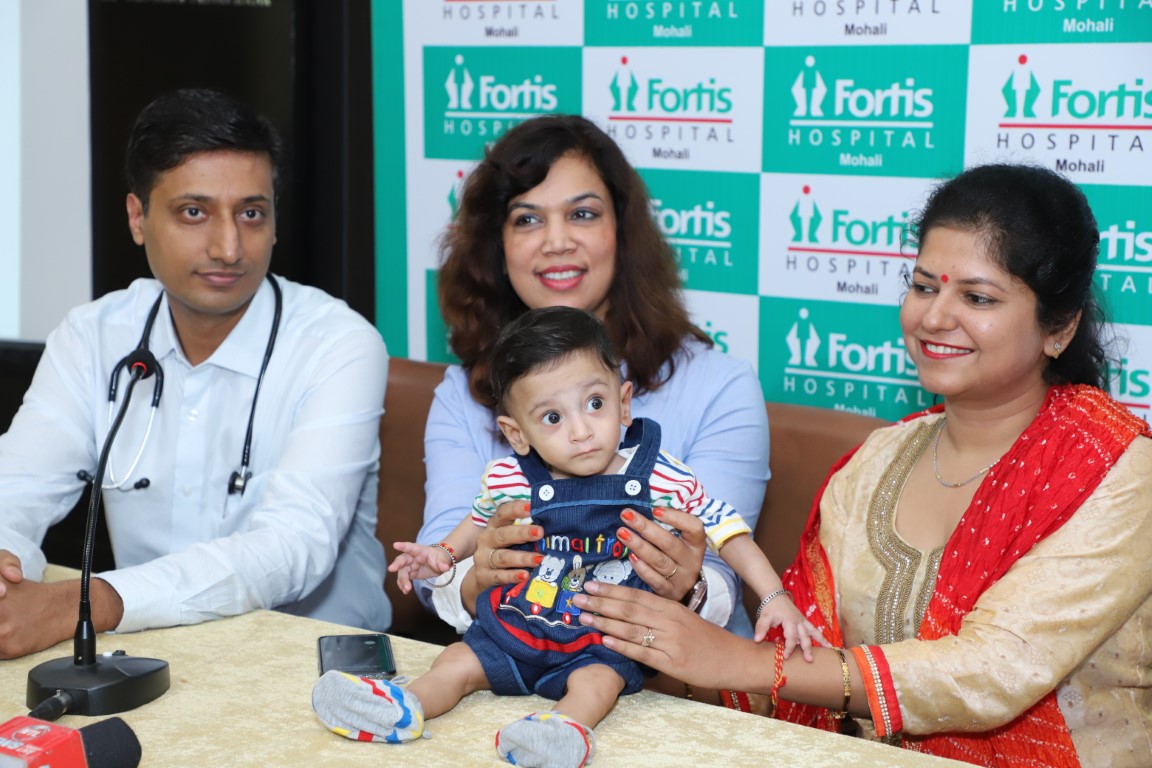 The baby was born through C-section on 6th November 2017 at 23 weeks of gestation (at 5 and half months of pregnancy) and weighed only 560 grams at birth. This is the first 23-week baby to have been saved in the entire region including Punjab, Himachal Pradesh, Jammu & Kashmir.
Dr Swapna Misra, Additional Director, Obstetrics & Gynaecology, Fortis Hospital, Mohali, while interacting with media said A 36 year old, 22 week pregnant woman came to the hospital in an emergency, with bleeding and leakage. She has no previous live issue. She had diabetes and hypothyroidism.
This was a very early pregnancy, but parents were keen to continue despite there being a 70 percent chance of bad outcome. The parents agreed for conservative management. After 20 days, she delivered a baby. The Neonatal ICU team looked after the baby.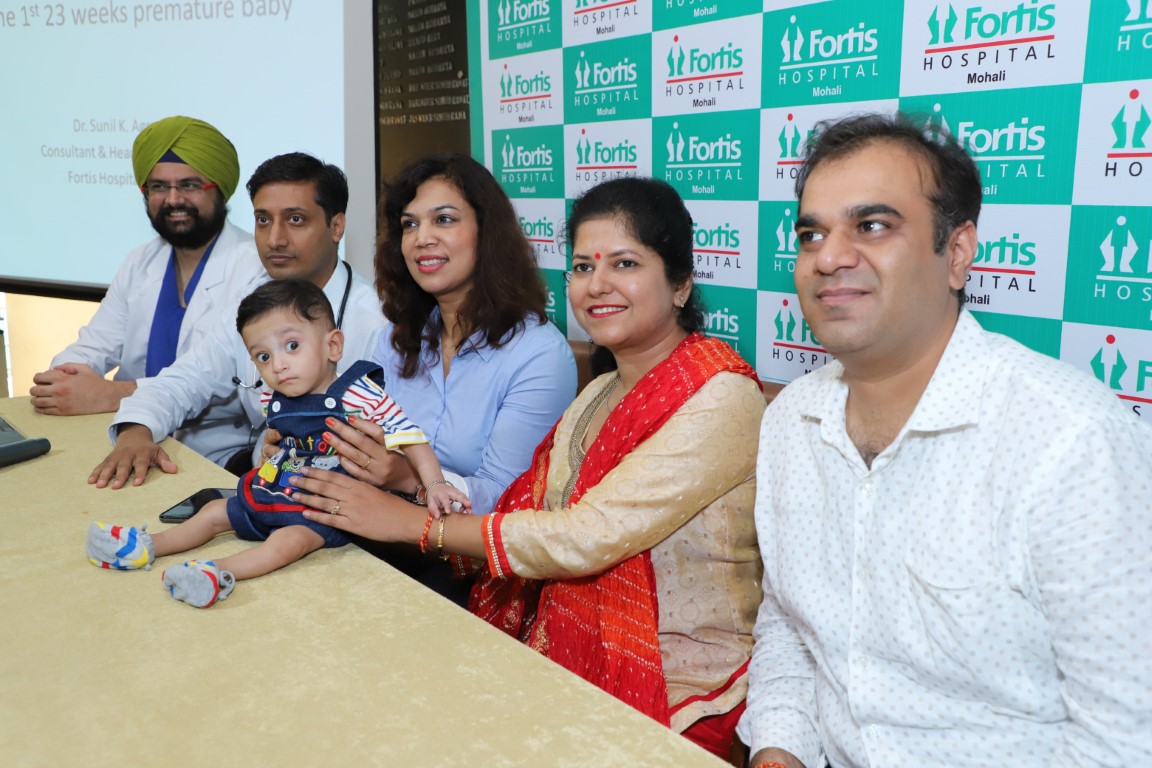 Giving the details, Dr. Sunil Kumar Agrawal, Consultant, Neonatology, Fortis Hospital, Mohali, explained, baby of Shweta was born through C-section on 6th November 2017 at 23 weeks of gestation (at 5 and half months of pregnancy) and weighed only 560 grams at birth. At birth his lungs were very poorly developed for which he had to be put on ventilatory support right soon after delivery and was shifted to the Level 3 NICU.
Dr. Agrawal explained, "For the first 2 months of life everyday used to be a new challenge with its difficulty. At times his lung condition used to deteriorate, at times a duct in the heart (PDA) causing problems, at time difficulty in digesting feeds and at times infection is the troubling issue.
But with advanced medical and nursing care, gradually he started improving and we could remove him from ventilator at 105 days of life. Even after that he used to require very small amount of oxygen and we could discharge the baby on 140 days of life. At discharge he weighed 2.9 kg and was receiving oxygen, which the parents continued at home for another one month."
Even after discharge the journey was not smooth. He has to be readmitted 6-7 times with feeding issues, respiratory illness. But now he is fine weighing around 5 kg and as a fighter he conquered all the battels. That's why we say he is a true fighter and a miracle baby in true sense, he said.
At 23 weeks of life, most of the organs of a fetus are not properly developed and as the chances of survival of such premature babies are very slim, many parents and even doctors believe that these babies cannot survive.
Therefore, many a time these babies are not given aggressive intensive care. But with advancement of medical science, such micro preemies can be offered aggressive care if parents wish to do so. However, such babies need long-term follow up for their growth and neurodevelopmental assessment, as per the doctors.