Previous governments used to give protection to the drug mafia – AAP: The Aam Aadmi Party (AAP) cornered the opposition parties on the issue of drugs and said that the previous governments promoted drug addiction in Punjab and provided government protection to the drug mafia.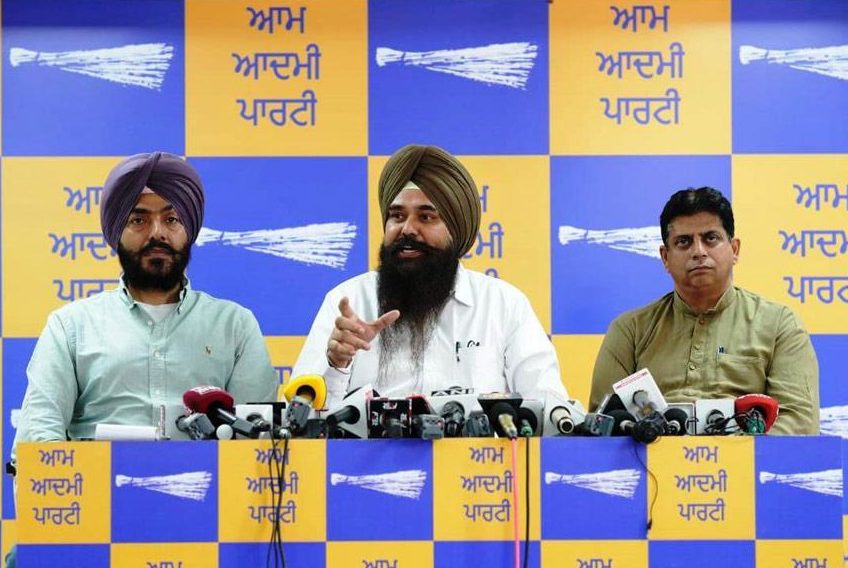 They promoted the drugs because they had political and financial interests attached to it.  Addressing the media at the party headquarters, AAP Punjab Chief Spokesperson Malvinder Singh Kang said that unlike the previous governments, the AAP government led by Chief Minister Bhagwant Mann is continuously taking steps to get the youth of Punjab out of the quagmire of drugs.
He was accompanied by party spokespersons Babbi Badal and Bikramjit Passi in this press conference. Kang said that as part of a conspiracy, the youth of Punjab were pushed towards drugs during the previous governments.
He said that the target of the latest program was how to make the current and next generations healthy. Regarding the health of Punjab's youth, Chief Minister Bhagwant Mann has taken many big steps.
Be it taking action against the drugs mafia or taking action against officers involved in the drug smuggling. The Mann government has launched a number of different types of drives and operations to root out drug addiction in Punjab. Responding to the opposition parties, Kang said that some people are opposing this step of the government, but they should tell where is the problem in starting such a drive from Shri Darbar Sahib? He said that Punjabis start every new work only by offering 'ardaas' to Guru Sahib. Chief Minister Bhagwant Mann also did the same.
He said that Akali Dal Badal feels as if only they have the right over Darbar Sahib. This big mission was started from Shri Darbar Sahib so that God may grant his blessings and give encouragement and courage to the government as well as people to make this mission successful.
He said that many religious figures also participated in this program and appreciated this effort of the government. Kang appealed to the youth of Punjab and all the Punjabis settled in the country and abroad to cooperate and support the government in its mission to eliminate drugs from the state.