Punjab Cabinet approves new industrial policy; to develop 15 industrial parks: With a thrust on creating an enabling environment for the industries and business for balanced economic growth, job creation and overall development, the Punjab Cabinet approved the New Industrial and Business Development Policy, 2022, that will enable developing 15 industrial parks.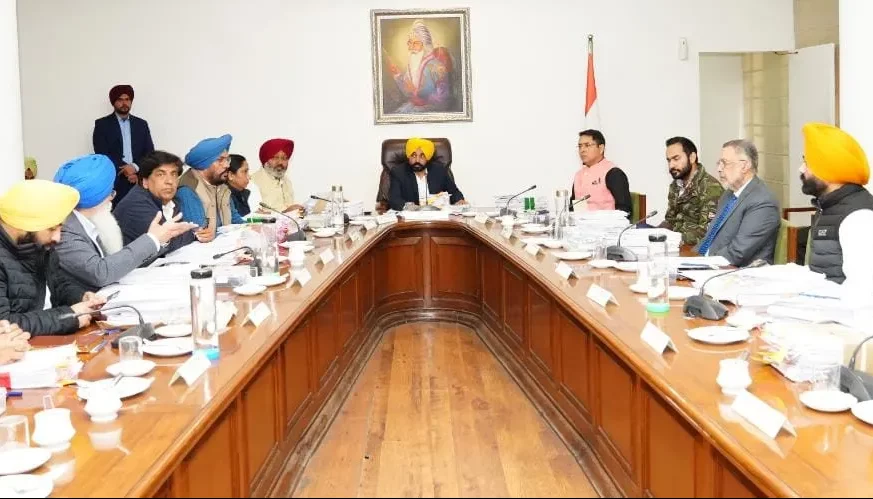 A decision to this effect was taken at a meeting of the Cabinet held under the chairmanship of Chief Minister Bhagwant Mann here.
A spokesperson for the Chief Minister's Office said the new policy would be applicable for five years from October 17, 2022 and will spur industrial development and generate more employment opportunities.
The policy is structured with key strategic focus on infrastructure, power, MSMEs, large enterprises, innovation, startup and entrepreneurship, skill development, ease-of-doing business, fiscal and non-fiscal incentive, export promotion logistics, stakeholder engagement and grievance redressal.
As per the policy, the state will develop 15 industrial parks covering general and sector specific requirements of the industrial sector and 20 rural clusters.
The state will also allow the setting up of dedicated country-specific integrated industrial township to attract investment by allowing the infrastructure and other norms of the country.
The policy also envisages that Punjab Small Industries and Export Corporation (PSIEC) will be strengthened and an online system for all estate management services in a time-bound be developed.
The issuance of notification by the Department of Power for the incentive of electricity duty exemption will be made online and time-bound through Invest Punjab Business First Portal (IPBFP).
In order to give a boost to the MSME sector, the state under the new policy will set up a MSME Punjab, as a dedicated wing of the Department of Industries and Commerce with a focus on setting up a common facility and technology centre.
For MSMEs, the state will also implement the World Bank assisted scheme namely Raising and Accelerating MSME Performance (RAMP).
Likewise, the state will also strengthen start-up Punjab to promote innovation and startups in the state through Punjab Innovation Mission with a special focus on women, scheduled castes and other entrepreneurship.