Punjab CM orders FIR against mob forcing official to burn paddy straw: Taking cognisance of a viral video in which a government official was forced to burn paddy straw by a mob, the Punjab Chief Minister Bhagwant Singh Mann on Saturday ordered registration of FIR against the perpetrators of this heinous crime.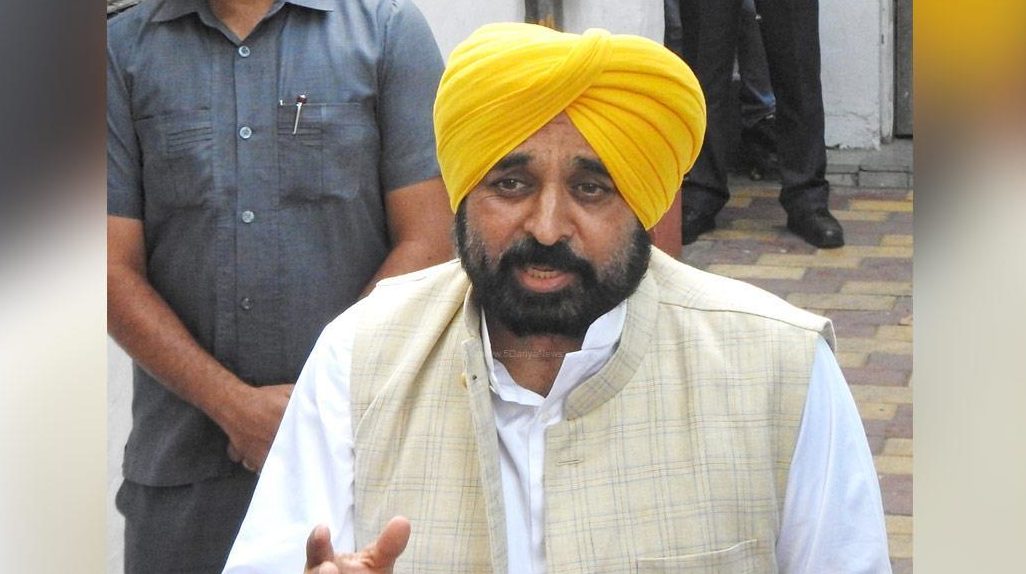 The Chief Minister in a statement condemned the incident as an inhuman  crime against the people of state. Bhagwant Singh Mann, while quoting the Gurbani, said that the verse 'Pawan Guru, Paani Pitaah, Mata Dharat Mahat' explains how our great Gurus have equated air (pawan) with teacher, water (paani) with father and land (dharat) with mother. Unfortunately, he said that this incident has reflected that the words of the great Gurus are not been honoured by  the people in state.
The Chief Minister said that the state government can't be mute spectator to this heinous incident and allow the anarchy to prevail. He said that the government official had gone to fields for disseminating the message of not burning the paddy straw but the mobsters forced him to lit the straw with matchstick which is intolerable. Bhagwant Singh Mann said that these people are ruining the lives of their own children by this dastardly act as the smoke from these fields will make the kids suffocate.
The Chief Minister said that he had asked the Police to identify all the mobsters involved in this act and book them for this misdeed. He said that this type of chaos and sin will not be tolerated at any cost and severest of severe action will be taken as per law of land.  Bhagwant Singh Mann said that the state government will not allow any insensitive person to play havoc with lives of children by polluting the environment.