Punjab Governor flags off Rotary's gift of Diwali sweets for Jawans : Rotarians of Rotary District 3080 sent 5000 kg of sweets for jawans on Indian borders. Governor of Punjab and Administrator UT Chandigarh Shri V.P. Singh Badnore, flagged off the two truck loads containing 5,000 boxes for Jawans at Punjab Raj Bhavan here today.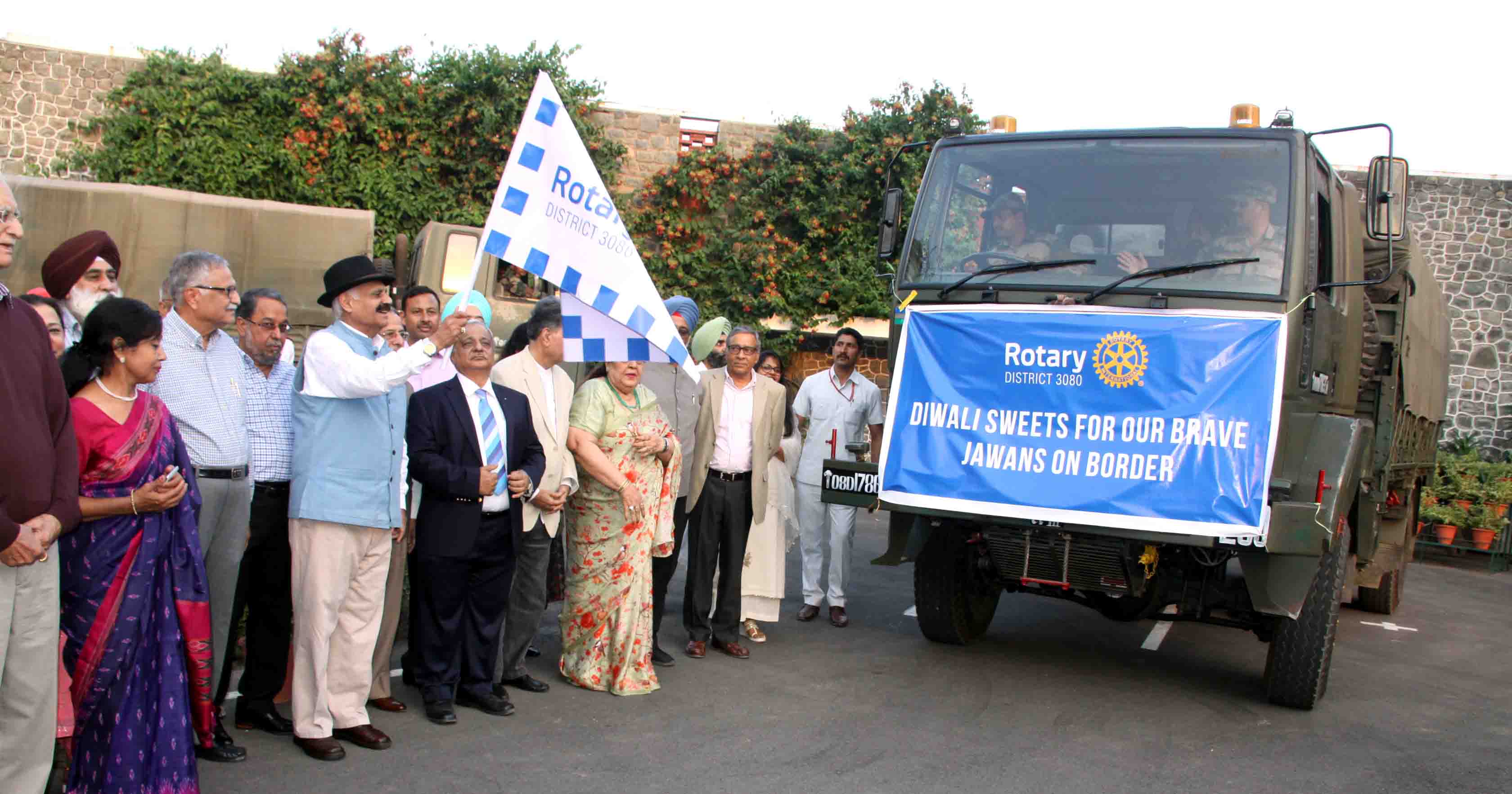 The consignment is being airlifted by Indian Air Force for further distribution to army units at Siachin and Ladakh borders where our jawans serve in hard conditions to protect our borders, said Rajendra K Saboo, former world president of Rotary International.
'Aap Hain, To Hum Hain' is the greeting pasted on each box from Rotarians of pride Chandigarh, Punjab, Haryana, Himachal Pradesh, UP and Uttrakhand, who contributed for this campaign, said Rotary District Governor Praveen Chander Goyal.
He commended the efforts of the Project Chair past district governor Kawal Bedi who managed the campaign and galvanized Rotarians to contribute over Rs.20 lakh within a period of one week.
Largest contribution of over 1700 boxes came from Rotary Club of Chandigarh who has been coordinating with Army and Indian Air Force.
The program was initiated three years back by Rotary Club of Chandigarh when 4,000 boxes of 1kg each were airlifted to Leh.