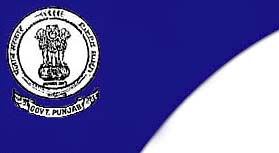 NewZNew (Chandigarh) : With the view to provide justifiable representation to the employees belonging to scheduled class and backward class in direct recruitment as well as in promotion, the Punjab Government directed every department to depute nodal officer.
Disclosing this Mr. Gulzar Singh Ranike, Welfare Minister said that the Punjab Government has already constituted special teams for checking roaster registers so that the SC, BC employees must get reasonable representation in the jobs during direct as well as during promotions. He said that it is a matter of grave concern that most of the departments do not up-to-date their roaster registers and do not get these roaster registers checked.
He said that due to this SC, BC employees are being deprived from getting their due right in the Government jobs. He said that now every department has been asked to depute nodal officer and must share this information with the welfare department. He said that the department must send the name of the nodal officer, his designation, mobile number, email address, date of retirement and his age of superannuation. The welfare minister said that this information must be furnished within 15 days. He said that once the nodal officer of each department is deputed his name would be included in the committees constituted for checking the roaster registers. "Any department which has already sent the required information to the welfare department could again send it to the department", he added.