Chandigarh : Short-term permits for shooting Wild Boar and Roz to check damage to crops during season will no longer require a Panchayat resolution, as per a decision taken by the Punjab Government.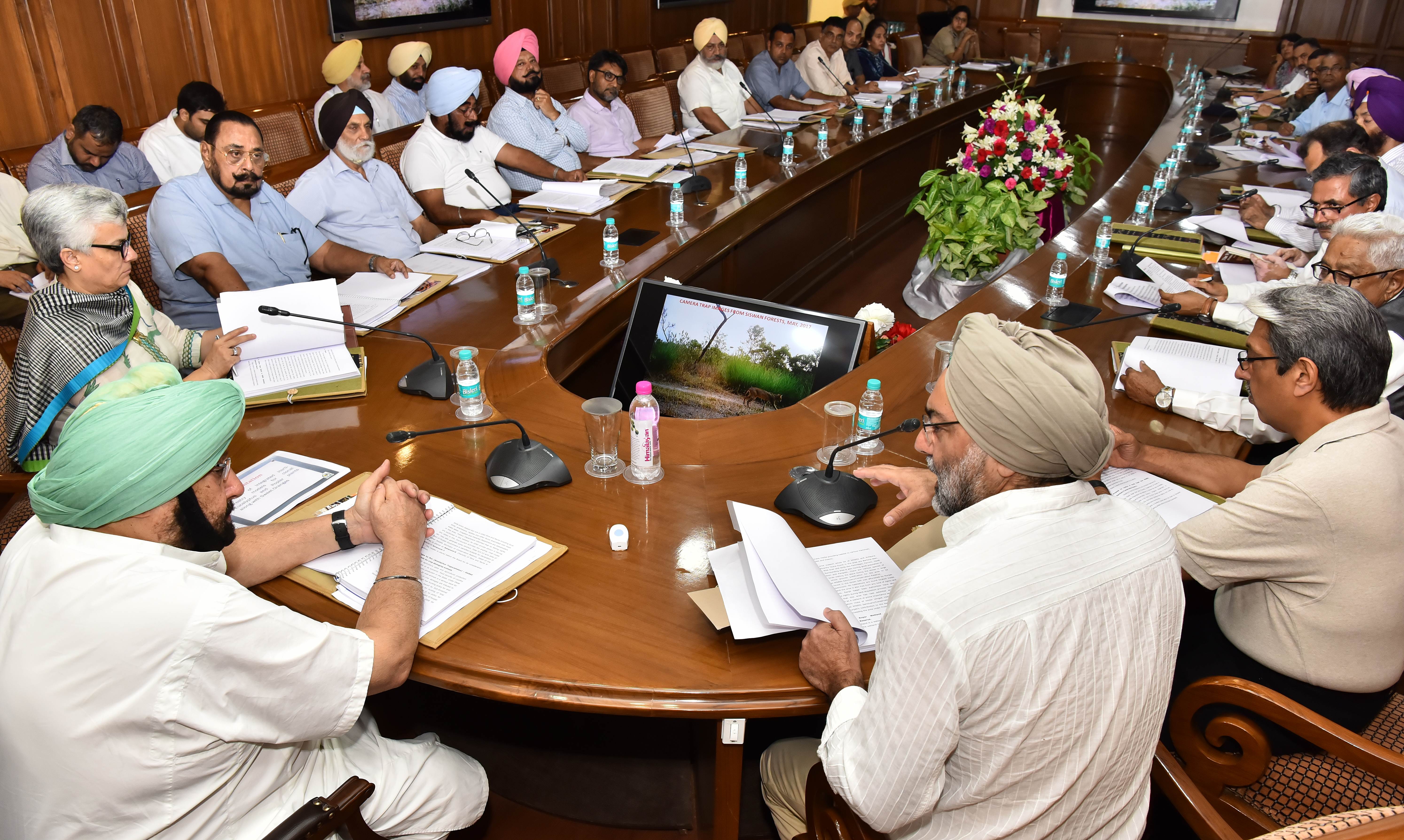 State government has also approved introduction of sterilisation of bulls by the Animal Husbandry Department to control the menace of stray cattle, in line with the practice being followed in some other states.
Meeting of the Punjab State Wildlife Board, chaired by Chief Minister Captain Amarinder Singh, decided to simplify the procedure for sanctioning the 45-day permits for shooting these crop-damaging animals. It was decided to put the permit process online and on the WhatsApp digital platform to ensure ease of procedure for grant of the permits. These permits for limited hunting are confined to privately owned land and are meant only for crop-damaging animals.
In meeting also decided on various initiatives to promote ecological preservation, including creation of a conservation reserve along 185 kms of River Beas, starting from 52 head Talwara to Harike.
It has also been decided to allow selective fishing with the Board being empowered to decide on the fishing seasons, as against the earlier practice of fishing being a part of the Irrigation & Drainage Department's domain.
Other conservation measures approved at the meeting included creation of Ranjit Sagar Dam Wildlife Sanctuary to promote eco-tourism, such as angling and river cruise, for revenue generation. A proposal to ban commercial netting was also discussed.
In meeting also discussed the low occupancy at the forest and canal guest houses in the state and decided to place the infrastructure under the control of the Wildlife Development Corporation. Allowing horse and camel safaris and setting up eco trails were some of the measures discussed to boost eco-tourism.
It was further decided to declare Ropar Wetland as a wildlife sanctuary/conservation reserve, an official spokesperson disclosed, adding that the meeting also gave in-principle approval to the release of Gharials (17 hatchlings of which are ready at Chhatbir Zoo) into Satluj-Beas.
In meeting also discussed and approved a proposal to convert the Siswan village panchayat land into a community reserve by declaring 3199 acres of the land as forest under the Land Preservation Act 1990. The meeting was informed that 39 cameras positioned across the strip of land for three days had revealed the site to be teeming with wildlife, including leopard, sambar, barking deer, jungle cat, wild boar, civet cat, peafowl, etc.
Chief Minister asked the Board members to explore what other states had been doing in the sphere of ecosystem preservation and assess how those initiatives could be adapted to Punjab's ecosystem.
Prominent amongst others who attended the meeting included Himmat Singh Special Chief Secretary (Horticulture), Media Advisor to Chief Minister Raveen Thukral and Deputy Principal Secretary to CM Amrit Kaur Gill.