Punjab RAJ BHAVAN remembers NEtaji on Parakram Divas:  Remembering Netaji Subash Chander Bose on his 126th Birth Anniversary, Shri Banwarilal Purohit, Governor of Punjab and Administrator, UT, Chandigarh along with his Principal Secretary, ADC and other officials of Raj Bhavan paid floral tributes to Netaji.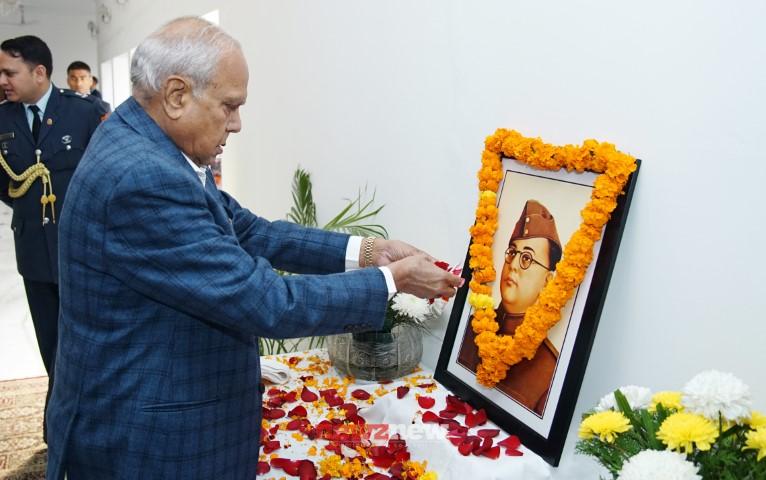 Sensitizing the Punjab Raj Bhavan officials to the immense sacrifices made to attain freedom from British yoke, the Governor called upon them to dispense their duty with utmost honesty, sincerity and dedication.
Netaji's role in freedom struggle was monumental. He over-saw the Azad Hind Fauj and gave the ever inspiring call of "Give me blood, I will give you freedom". He is an outstanding example of bravery and valour who continues to inspire every India brave heart, said Purohit.
The Governor said that Parakram Divas is not just an opportunity to show respect and pay reverence to Netaji but it is also a time  to encourage the youth to inculcate perseverance, selflessness and patriotic fervor. Let us re-affirm our faith in the values embedded in our Constitution and rededicate ourselves towards the development, prosperity and glory of our country, said he.