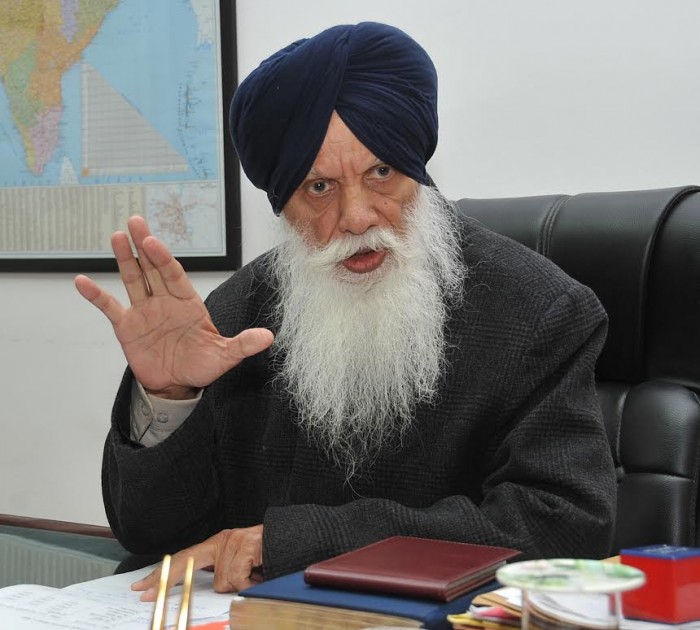 NewZNew (Chandigarh) : Despite facing deficient or excess rain in previous season, Punjab has witnessed record yield in crops of wheat and expects same in coming season, disclosing this here today Punjab Agriculture Minister Mr. Tota Singh said that Punjab has produced 176.20 lakh tone of wheat in 2013-14 Rabi season, which was the second highest record yield in the state till now. He said in Kharif season of 2014 the state witnessed 65 percent rain deficit but despite this Punjab had produced 169 lakh tone paddy on land of 28.20 lakh hectares.
Giving credit to day and night hard work as tactful techniques of Punjab farmers and cooperation of Punjab Agriculture Department, Mr. Tota Singh gave a call to peasantry for maximum utilization of micro irrigation (drip and sprinkler). He said for this purpose Punjab had provided subsidy of Rs. 8.21 crore to the farmers for adopting this irrigation system over 2008 hectares of land. He said Punjab has also given subsidy of Rs. 51.77 crore for joint and underground sprinkler pipes for irrigation purpose in 2013-14 covering 18201 hectares under agriculture.
The Minister also announced that Punjab was installing "Solar Powered Joint Micro Irrigation Project in Kandi belt of Talwara and Hazipur Blocks of District Hoshiarpur. He said after completion, this project would prove a boon for farmers as the construction of project was on advanced stage of completion.
The Minister said it was the result of bottomless efforts of Punjab peasantry that state has got "Krishi Karman Prashansha Purskar" in 2011 and 2012 for its immense contribution of central food kitty. He said in 2013-14 Punjab has contributed 116.46 lakh metric tones wheat and 121.15 lakh metric tones paddy in central pool.