Punjabi film 'Saadi Marzi' will be released in the city on 25th : Punjabi film "Saadi Marzi", which is a mix of culture of Punjab and Haryana, is going to be released worldwide on January 25. Through this film, Anirudh Lalit, son of Haryana Congress President and former MP Ashok Tanwar, is also going to join the Punjabi Cinema as a Hero.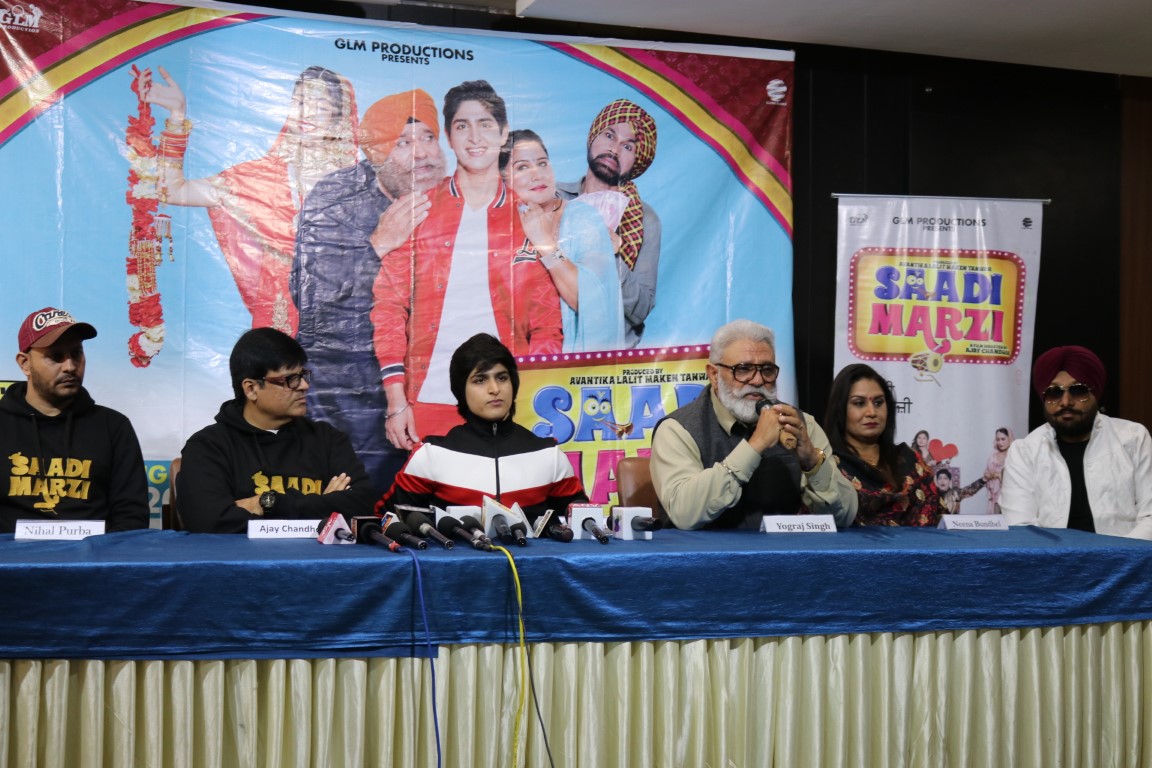 Yograj Singh, Actor Neena Bundel, Hero of the film Anirudh Lalit, Heroine Aanchal Tyagi, director Ajay Chandhok, producer Avantika Lalit Maken Tanwal, Executive Producer Lalit Poonia and other members of the film were in the city today to promote the film.
Talking to reporters on this occasion, the producer of the film said that it was his company 'G.L.M. Productions' first movie. The film's story, screenplay and dialogue have been written by Nihal Purba.
Directed by Ajay Chandhok, the film includes Anirudh Lalit, Aanchal Tyagi, Yograj Singh and his wife Neena Bundel, Harbi Sangha and some Haryanvi artists. This movie is a family story in which husband is Punjabi and mother is Hariyanvi. It would be interesting to see how their son becomes due to cultural differences. Anirudh Lalit, who is playing a lead role in the film, said that this is his first Punjabi film, but before that he has worked with Bollywood actor Sunny Deol in Bollywood.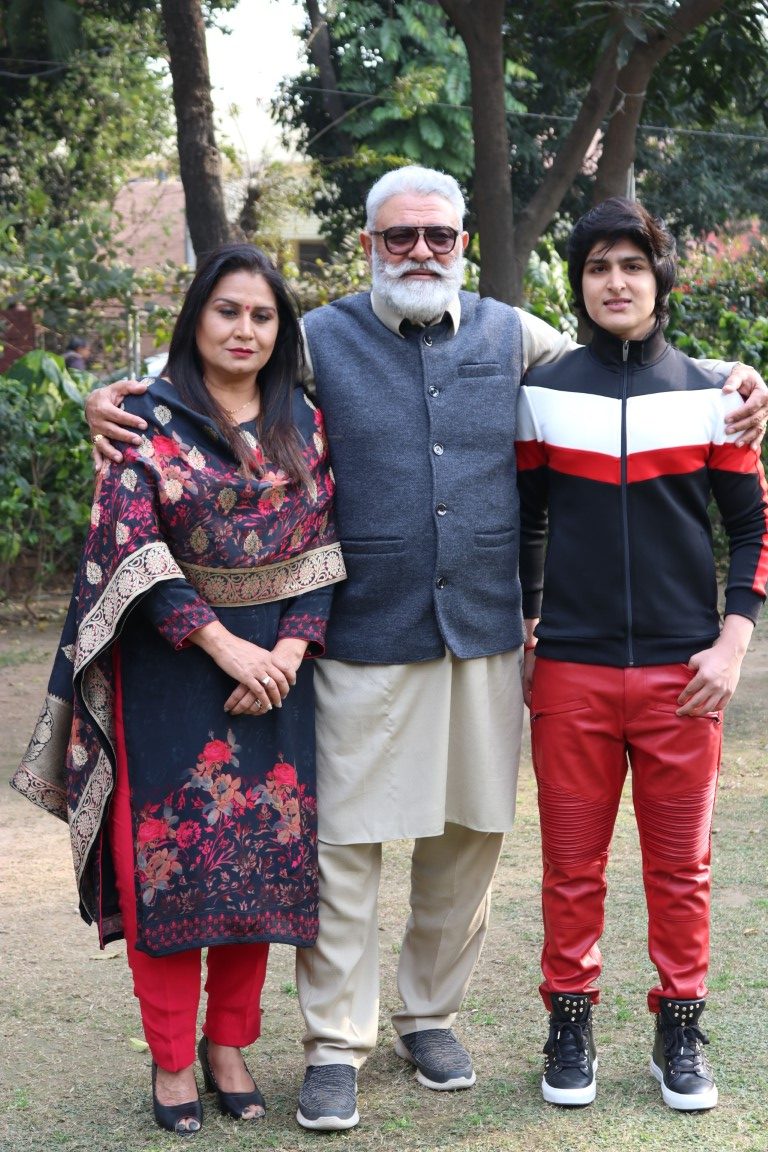 He has learned the nuances of acting regularly to come into the field of acting. He has studied acting from the National School of Drama and the New York Acting Academy. He got information about film technology from Germany. According to Anirudh, viewers will like this movie. In this film, Yograj Singh has helped him like a father. Yograj Singh's education will be very useful in his life.
Yograj Singh said that Punjabi Cinema is making progress. He is happy that talented actors like Anirudh Lalit are joining Punjabi cinema. Through this film, the people of Haryana will also be associated with Punjabi films, which is a matter of great happiness. In this film, he is playing the role of the hero of the film, which is Punjabi but his wife is Haryanvi.
In this film, he will appear on the film screen with his real wife. This film is a mix of comedy, romance and family and cultural dramas in a completely non-loop. According to film director Ajay Chandhok, this is his second Punjabi film. Through this film, he has tried to connect the people of Punjab as well as Haryana with Punjabi cinema. The audience responded enthusiastically to the trailer of their film based on a different topic. The whole team of the film hopes that the audience will love this movie