newznew (Chandigarh) : Punjabi film 'Udeek' is a story of innocent people who without reason are sent behind bars and are a victim to being shot without any reason. This is the story of India which has been ruled by the Mughals, the British and now by crime and corruption. India is free in papers only but even today politicians are weakening the roots of the country.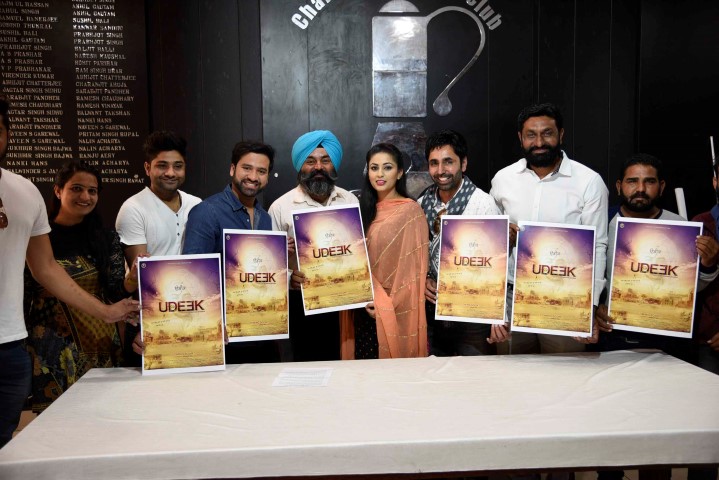 The movie poster was released by the star cast at Chandigarh Press Club here today. The film has been produced by Mannat Entertainment and Tanveer Film Production. The star cast included Arsh Chawla, Babbar Gill, Malkit Rauny, Gurmeet Daman, Jasdev Mann, Harry Sanghiana, Banny Mangat, and Manveer Saggu.
The story has been written by Babbar Gill and the Producer is Jagir Singh Gill, Director Shivam Sharma, Music by Narender DJ, while lyricist is Babbar Gill, DOP Vishavnath Prajapati.
While addressing the media Arsh Chawla informed media persons that Babbar Gill features in the movie in the role of a soldier who lost his family in 1984 riots. Arsh Chawla himself will be featuring as a student and drug addict in the movie. Malkit Rauny is playing the role of an Army officer and Manveer Saggu is playing the role of an advocate while Banny Mangat is also playing a student role.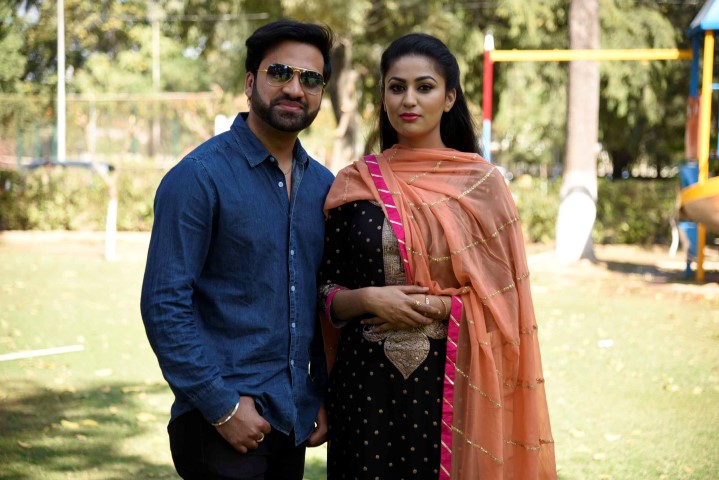 Director Shivam Sharma said the film will be released in May this year and said the audience will surely like the movie because of its unique storyline.
While commenting on the film title 'Udeek', Babbar Gill said the entire world waits for someone to do it, but it is for us to follow the path laid by our valiant soldiers who sacrificed their lives for the country. It is for us to be like Bhagat Singh, Raj Guru or Sukhdev and fill the empty pages of our history and wake up to make this country free from evils like crime and corruption.