newznew (Chandigarh) : Raffles Educity Private Limited today distributed over 150 helmets to support the cause of women riders in collaboration with the Chandigarh Police at Sukhna Lake here today.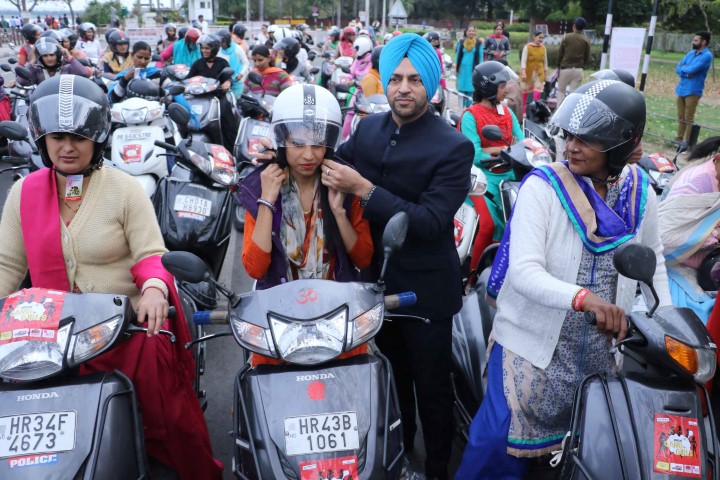 Mr. Swaran Singh Sandhu, Managing Director Raffles Educity (I) Pvt. Ltd distributed the helmets to women who participated in the rally for two-wheelers which marked the International Women's day.
While speaking on the occasion, which was held to spread awareness on safety of women, Mr. Sandhu said it was important for all of us to realise that driving without helmets is not safe and today's event was organised as a concern towards safety of women and Raffles Educity initiative to join the cause.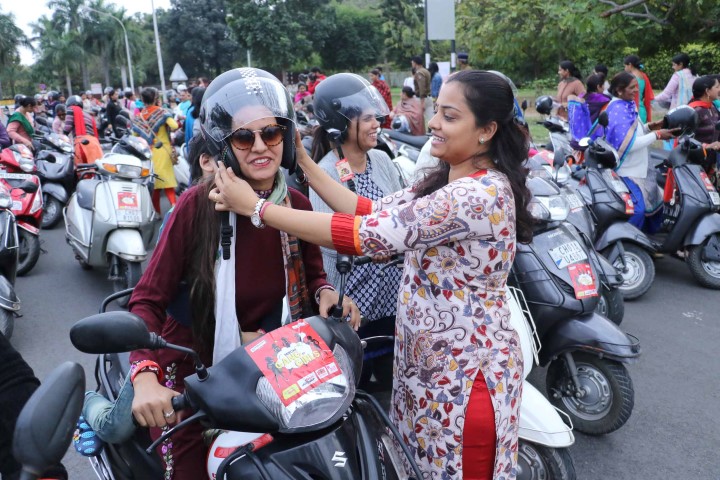 He informed, 100 helmets were given to the Chandigarh Police women and the rest 50 to others participating in the rally. The rally was flagged off at 4 p.m. here from Sukhna Lake and went around city to spread the message of road safety for women riding two-wheelers, and the importance of wearing helmets for safe driving.