Rana Naidu Series Online (2022): Daggubati Venkatesh, and Rana Daggubati featuring latest Netflix series Rana Naidu will be available soon on their platform. It is an official adaptation of the popular American TV show Ray Donovan.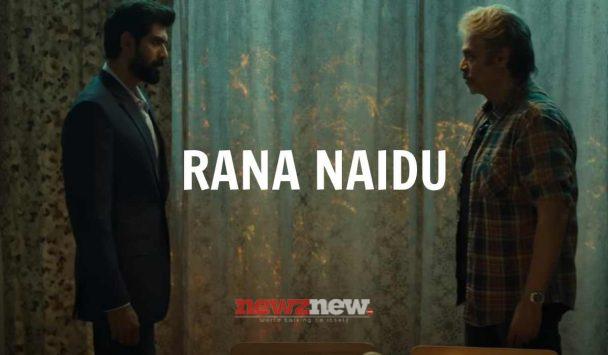 Rana Naidu is directed by Karan Anshuman and Suparn Verma. This show is bankrolled by Aaron Sunder of Locomotive Global Inc in collaboration with ViacomCBS Global Distribution Group.
Netflix has bagged the digital streaming rights for the series and the official streaming release is touted to be in October.
The show explores the city's influential fixer who is superlative in their works from sportspersons, business makers, celebrities, and rich people. Netflix will stream the latest episodes of the show. The subscribers can stream or download Rana Naidu show full episodes on Netflix.
Rana Naidu Series Online (2022) Cast
Take a look at the important cast of the upcoming Rana Naidu web series 2022,
Daggubati Venkatesh
Rana Daggubati
Rana Naidu Series Online (2022) Trailer
The trailer for the latest Rana Naidu web series will be updated here,
When is the Release Date of Rana Naidu?
According to sources, Rana Naidu series comes with 8 episodes for the first season. The makers were dropped the new teaser for the series and they are yet to finalize the official release date. It is touted that Rana Naidu will be available in the mid October 2022
Rana Naidu Web Series Details
Check out the complete details of Rana Naidu Netflix Web Series 2022,
Name: Rana Naidu
Genre: Crime Drama
Directed by: Karan Anshuman and Suparn Verma
OTT Platform: Netflix
Running Time: 50m (Tentative)
Release Date: October 2022
Language: Hindi, Telugu