New Rs. 200 notes will enter the banking system today. The central bank, while announcing the move on Thursday, said that the Rs. 200 notes will act as a "missing link" and make it easier for people to transact in lower denomination currency, thereby bringing greater efficiency into the system.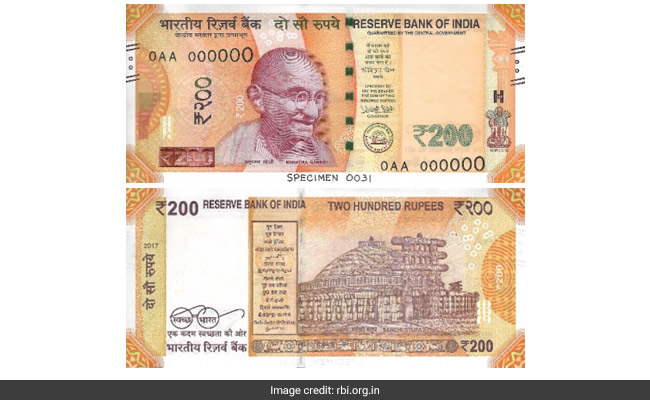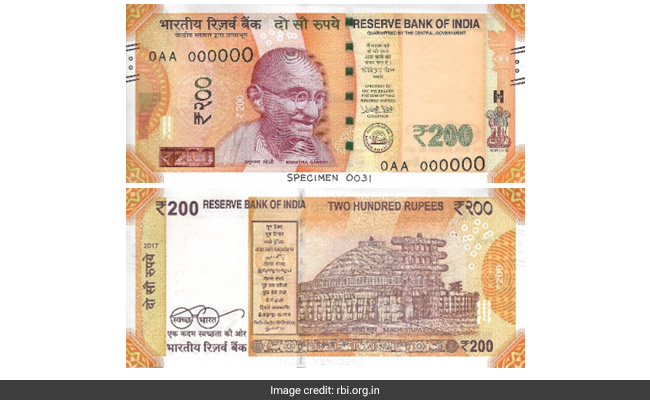 The notes will be in the Mahatma Gandhi (New) Series, bearing signature of Governor Urjit Patel.
"Introduction of a new currency denomination and design is done keeping in consideration various factors like ease of transactions for the common man, replacement of soiled banknotes, inflation and the need for combating counterfeiting," the RBI said in a press release on Thursday.
Explaining the rationale behind introducing a new denomination, it said in the Indian currency system Rs 200 is a missing denomination.
Here are the other key specifications of the note, as detailed by the RBI:
1) See through register with denominational numeral 200
2) Latent image with denominational numeral 200
3) Denominational numeral 200 in Devnagari
4) Portrait of Mahatma Gandhi at the centre
5) Micro letters 'RBI', 'Bharat' (in Hindi), 'India' and '200'
6) Windowed security thread with inscriptions Bharat in Hindi and RBI with colour shift. Colour of the thread changes from green to blue when the note is tilted
7) Denominational numeral with rupee symbol, Rs 200 in colour changing ink (green to blue) on bottom right
For visually impaired
8) Intaglio or raised printing of Mahatma Gandhi portrait, Ashoka Pillar emblem, raised Identification mark H with micro-text Rs 200, four angular bleed lines with two circles in between the lines both on the right and left sides.
On the reverse side
9) Year of printing of the note on the left
10) Swachh Bharat logo with slogan
11) Language panel
12) Motif of Sanchi Stupa
13) Denominational numeral 200 in Devnagari
Dimension
14) Dimension of the banknote will be 66 mm × 146 mm