Various award-winning projects were on display, visitors commended students' efforts
NewZNew (Chandigarh) : The ongoing Rose Festival in the city looks little different this time with the presence of something special by the students of Rayat-Bahra University. The students have displayed their special science projects which have won awards in various national and international competitions.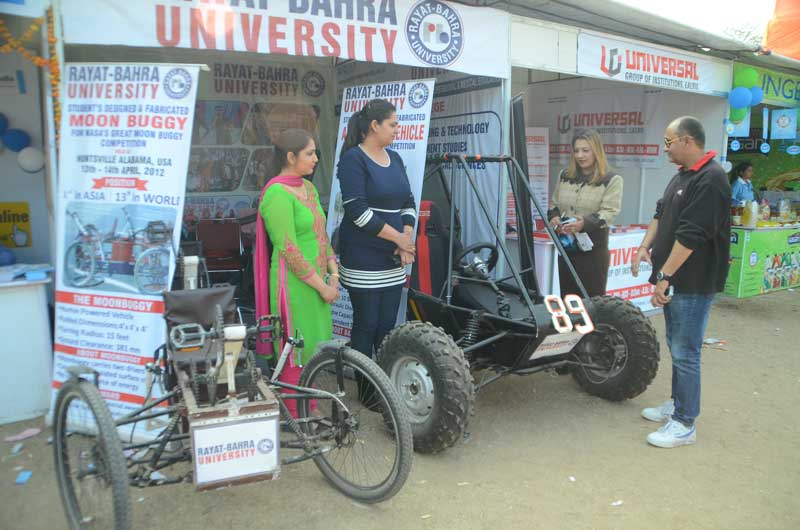 The 'All Terrain Vehicle' has been displayed here that won the Baja Race Competition held at Texas, USA and also got the first position in Asia. 'Moonbuggy' also became the center of attraction. This also won the first place in Asia in competition held at Texas, USA. At the Aero Design competition held at California, USA, an airplane fabricated by RBU students won the third position in Asia. This plane was also on display here. Another project, a formula one race and super mileage car, designed and fabricated by these students was on display. This car won first position in Asia in a competition held in USA.
The representative from RBU said that displaying these achievements is very important because the people should also know how the students are learning the best of their knowledge while studying in a reputed institution like Rayat-Bahra University.