NewZNew (Chandigarh) : Reliance Jewels launches two new unique collections to celebrate this festive season with a bang-IRISSA for women & Charmz for kids. Women can revel in the festive spirit with IRISSA, a combination of distinctive, light, iconic and edgy designs crafted to adorn every woman's mood in the most stylish way. Also adorn your children with Charmz, a delightful range of jewellery lovingly crafted for your young ones. The collections comprise of pendants and they are available in gold and diamond.
The IRISSA collection features a range of unique designs keeping in mind every woman's desire to be unique. This evolving collection is the perfect choice for women not only in the boardroom but also at your evening outings, meetings and family parties. You can wear the pieces of one set in different ways to help you create different looks for each day of the week.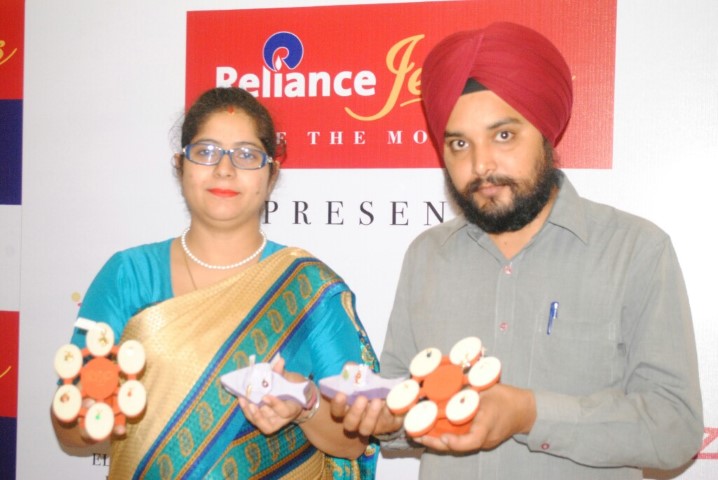 The Charmz collection exhibits cuteness in every design and each piece is a precious gem for your priceless gem. The Charmz trinkets are a perfect little gift to celebrate the moments of joy with children. The designs have fun themes and motifs suited for the tastes of the little ones comprising of elements from the animal kingdom and the fruit world.
The Spokesperson Mr.Sunil Nayak, CEO of Reliance Jewels said, "Reliance Jewels has always strived to create products that will appeal to the modern Indian women. Every woman believes that the jewellery they wear is an image of what they are and jewellery has always been an important part of every culture in India. The idea of IRISSA comes with multiple permutations and combinations that define a woman's personal style allowing her to alter and amend her jewellery to suit one place called everywhere. As for Charmz, we created this collection of fun and unique pieces especially for the little ones to treasure their happiness forever. These gems complement your gems in their special moments."