UNIQUE HEALTH PLAN THAT PROVIDES COMPLETE HEALTH COVER 
WITH REIMBURSEMENT FOR HEALTH RELATED EXPENSES 
REGULAR-PAY FIVE YEAR PLAN THAT CAN BE RENEWED 
TILL THE AGE OF 99 YEARS 
COVERS HOSPITALIZATION, CRITICAL ILLNESS, ICU TREATMENT,
SURGERIES (AS FIXED BENEFIT AMOUNT) AND REIMBURSEMENT OF HEALTH RELATED EXPENSES ON ACTUAL 
OFFERS TWO OPTIONS – HIGHER MEDICAL REIMBURSEMENT LIMIT 
AND HIGHER SUM INSURED LIMIT 
PROVIDES THREE RIDERS AT ADDITIONAL PREMIUM – ACCIDENTAL DEATH AND PERMANENT DISABLEMENT, MAJOR SURGICAL BENEFIT AND CRITICAL CONDITION BENEFIT 
CASHLESS SERVICE AVAILABLE IN OVER 4000 HOSPITALS 
ACROSS THE COUNTRY 
ALLOWS TAX BENEFITS TO MAKE THE MOST OF INCREASED 80D LIMITS
NewZNew (Chandigarh) : Reliance Life Insurance Company (RLIC), part of Reliance Capital Limited, launched 'Reliance Health Total' a comprehensive health insurance plan with unique advantages.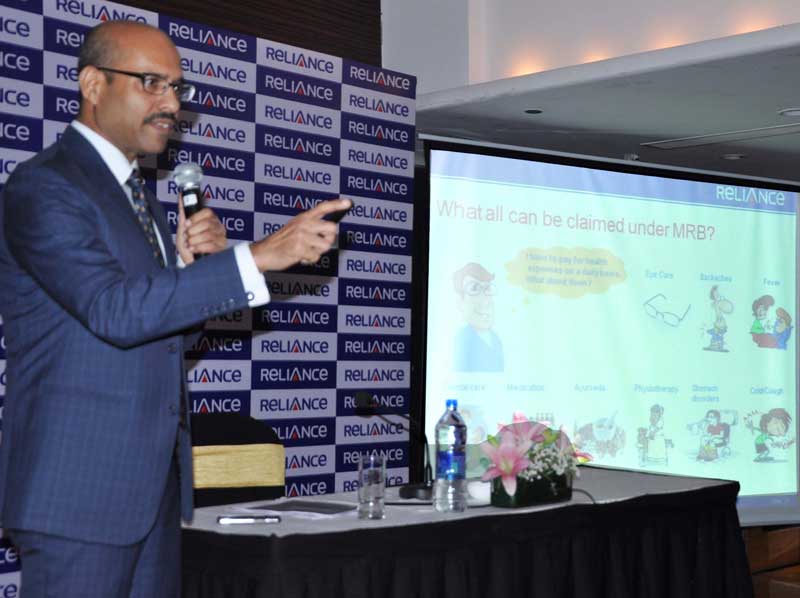 Reliance Health Total is a non-linked, non-participating and non-variable health insurance plan that provides a complete health cover including a fixed benefit cover for hospitalization, critical illnesses and surgeries, along with reimbursement for other health related expenses.
"Reliance Health Total provides customers with fixed benefit hospitalization and critical illness covers. The uniqueness of the plan lies in the medical reimbursement feature that allows customer to claim for OTC health-related expenses or medical bills. This plan also acts as an additional cover for hospitalization claims, over and above your existing medical plan," said Mr. Manoranjan Sahoo, Chief AgencyOfficer,Reliance Life Insurance.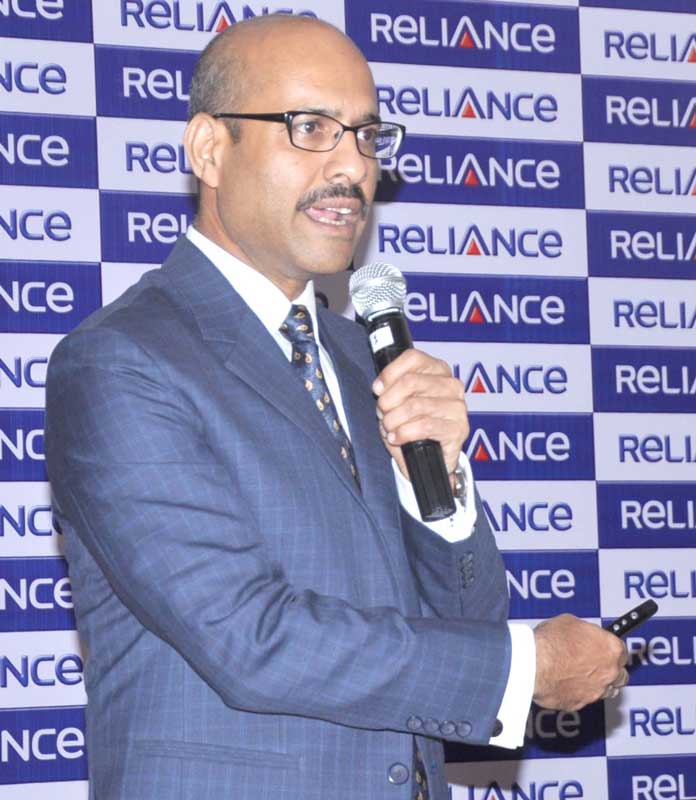 Reliance Health Total is a regular-pay five-year-plan and can be renewed till the age of 99 years. The plan offers two options: a customer can choose a higher Medical Reimbursement Benefit under his policy or a higher Sum Insured.
The plan covers against expenses for hospitalization, 10 Critical Illnesses, ICU treatment and Surgeries as a fixed benefit amount, over and above other medical insurance plans, irrespective of the actual billing. The customer can also settle cashless claims across an extensive network of 4000+ hospitals.
In order to enhance protection benefits for policyholders, Reliance Health Total has three optional riders – Reliance Accidental Death and Total and Permanent Disablement Rider, Reliance Major Surgical Benefit Rider and Reliance Critical Conditions Benefit Rider. These riders can be added in the base plan by paying additional premiums.
Besides these benefits, the insured is entitled for tax benefits on premium payment under section 80D.
"This plan is ideal for people who already have a health cover and want to efficiently optimize the tax benefits while providing for an added protection over and above the benefits provided by their organization." said MrSahoo.