Brilliance World School, Sec 12, Panchkula celebrated Republic Day with the true spirit of democracy. The theme of the programme was ' The voice of Indian Democracy ', under which one student from each house represented the youth to voice out their opinion clearly about the various points of concern at the moment.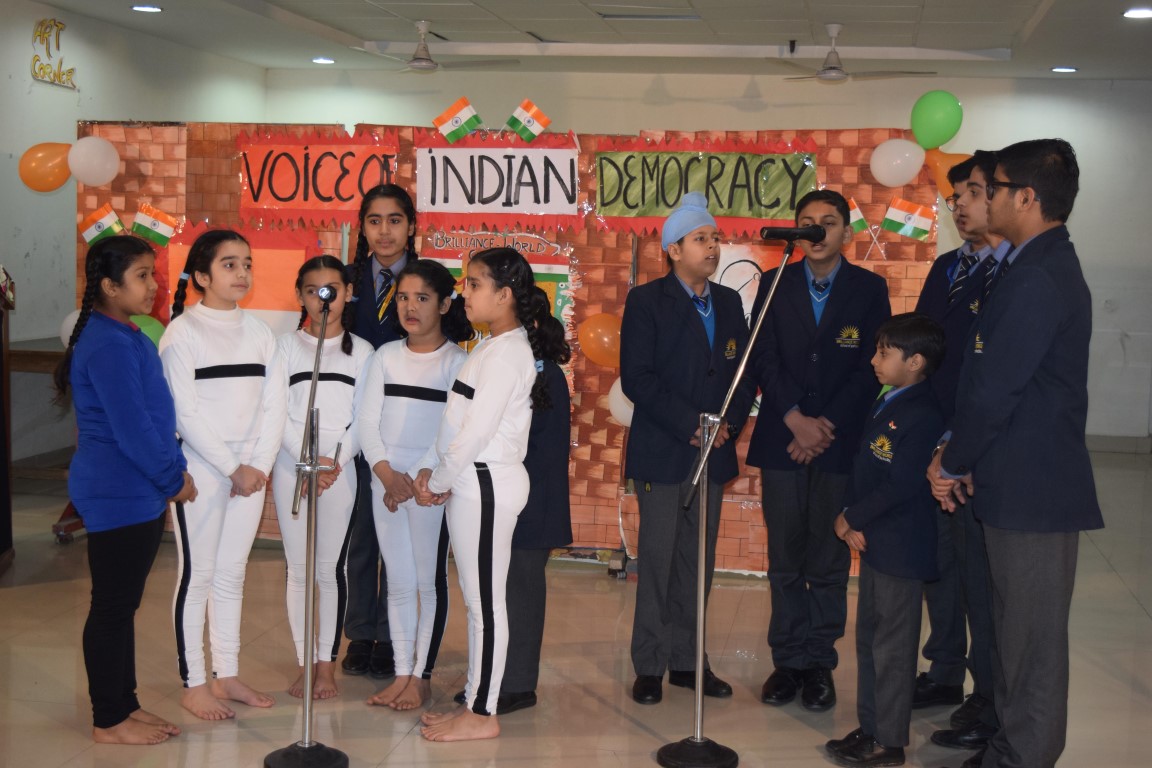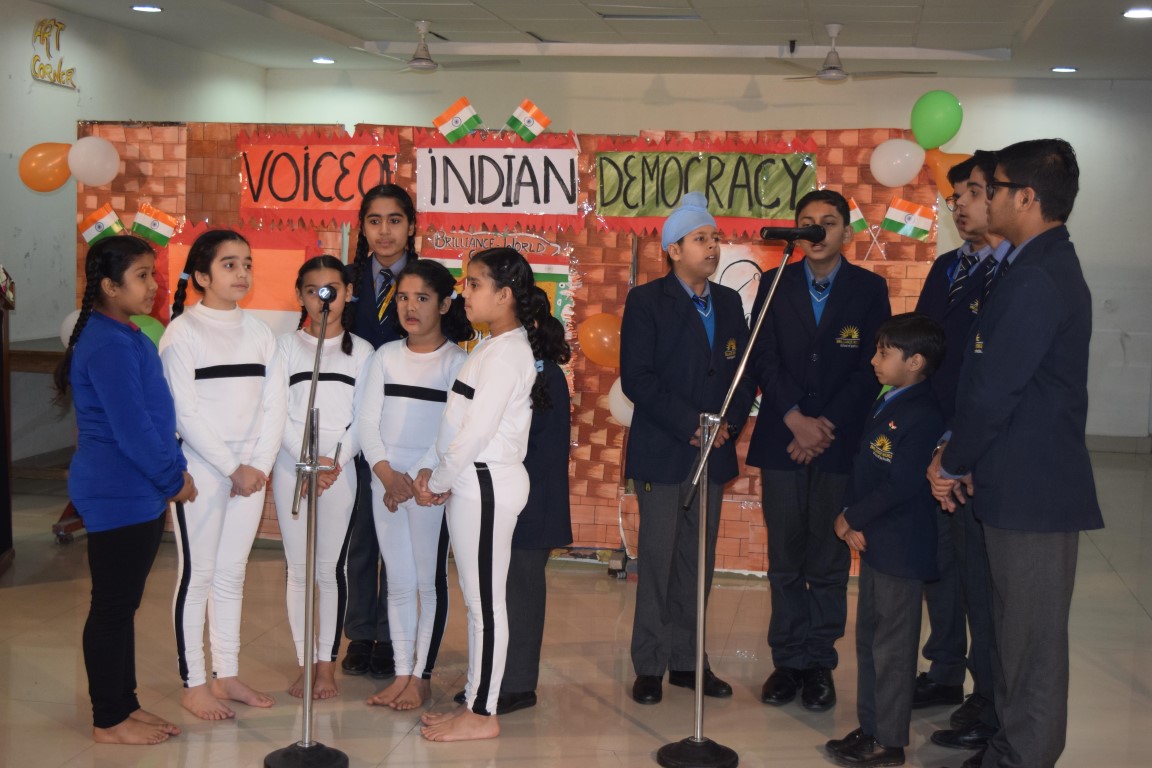 "There were acts based on yoga, like a Ganesh Vandana presented through the yogasanas and a pyramid representing the society and democracy, in which the bottom is the senior most group of students representing the foundation of the society, while the apex is the junior group representing the trust on the seniors and their success based on the trust." said Niranjana Chatterjee, Principal.
The Chairman congratulated the students on the republic day & urged them to be truthful & upright citizens of the largest democracy in the world.