Robochamp introduced first Robotic Laboratory in the city under the leadership of Akshay Ahuja at Sacred Heart Convent School. Deputy Commissioner Ludhiana  Pradeep Kumar Agarwal was Chief Guest at the moment.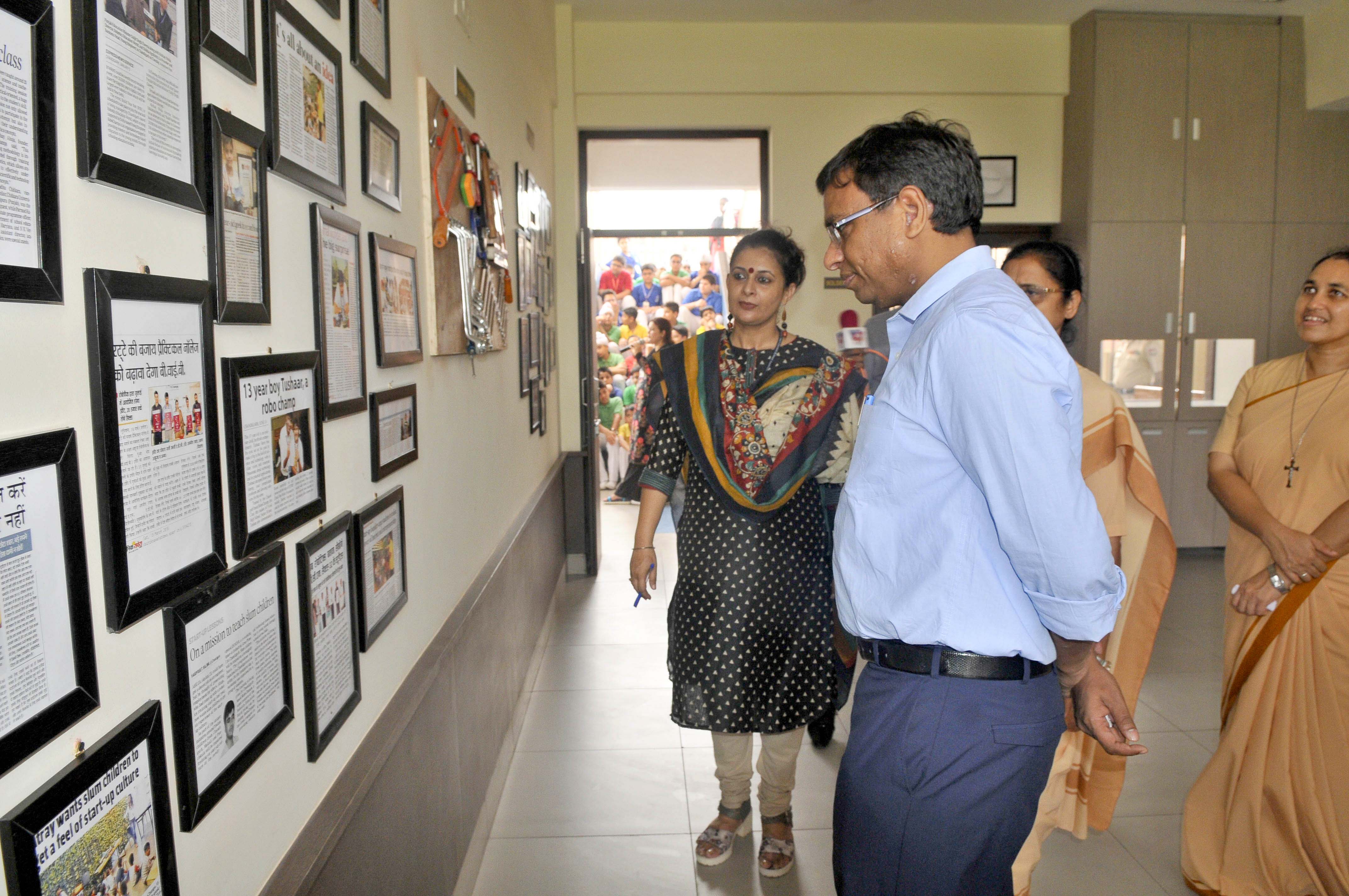 Akshay Ahuja informed that Robotic Laboratory has four levels, first is for beginner where simple machines and powered machines are taught. Second level is advanced where students learn to develop complex machines and are also introduced to electronics circuits and electronic components.
In the third level students are opened to programming environment in a very creative manner. Here they understand the power of Information Technology and how to use it effectively for various applications. They can also create games and animation using the creative graphical programming platform. In fourth  level  students learn how to build simple websites and games helps kids refine their design, logic and problem-solving abilities.
DC Ludhiana  Pradeep Kumar Agarwal informed at the moment that  Such innovative labs  allows students to express ideas and creativity in unique ways and are important to match with the technical era .
Principal of the Sacred Heart School  S.Rashmi said that it is a gift for my students whom I wish luck to become brand ambassadors of Sacred Heart  School globally. Students should be well equipped to face the needs and demands of the world tomorrow by learning such techniques at school level .The lab will see students from class 3rd and will take up various projects on robotics and will get certification from robochamp in collaboration with IIT Mumbai.