Robochamps has launched Largest Robotics Classroom on 30th January 2018, where as many as 3000 students will participate and  this event will be  breaking  the Guinness world record in favor of India and make  our Nation proud. While giving information to media personalities Akshay Ahuja, Founder Robochamps informed that The Guinness world record of Largest Robotics Classroom is in the favor of Columbia which was made on 1st October 2015 with 880 students in Columbia. According to him now Robochamps India along with National independent School Alliance is to break this existing record.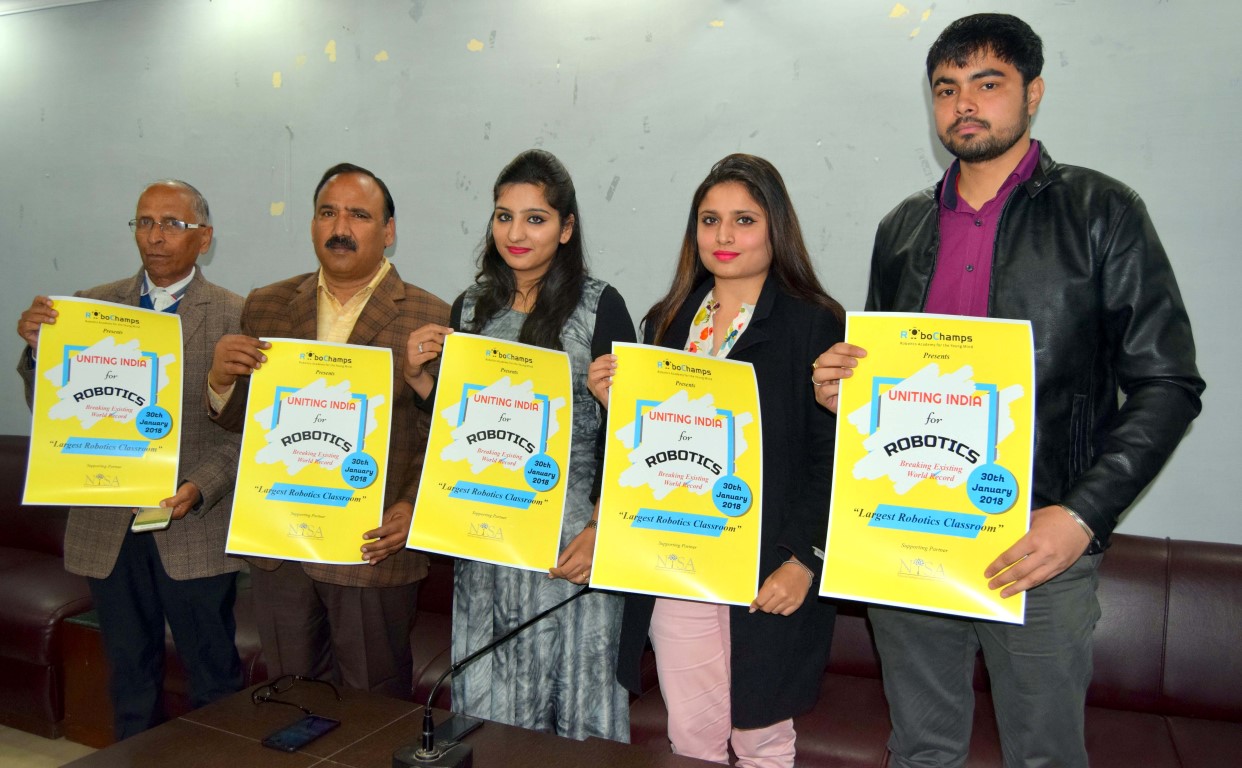 Shikha Dhillon, Director operations, robochamps India informed that this will be a great opportunity for kids to evolve their minds with robotics. Young minds from 3rd class onwards will be learning Robotics from the provided Robotics kit at Palms Resort, Chandigarh Zirakpur National highway on 30 January. Robochamps India is committed to generate creative minds through Robotics using Hands on Practice. Ashish Tomer, CTO-Robochamps India said that this is the great opportunity for kids to be a part Guinness World record at the very young age.
Vishali, CMO-Robochamps India , Kulbhushan, President-NISA, Prof. A.S. Mahajan, Legal Advisor- NISA, Anirudh Gupta- CEO DCM School chain were also present at  the moment  and shared their views on the event and requirement of emerging technology in  ever changing technical era .