Says Manpreet changing colour like chameleon to achieve political ambition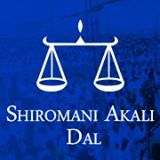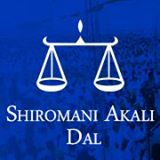 NewZNew (Chandigarh) : Shiromani Akali Dal senior leaders Mr Sikandar Singh Maluka and Mr Sharnjit Singh Dhillon today dubbed the current activities on social media by Manpreet Singh Badal as a well planned strategy to prepare ground for another political opportunity in Aam Admi Party (AAP). They said President of PPP and primary member of Congress party is a 'first grade political opportunist' who changed colours like a chameleon to achieve his political ambitions by switching over from one outfit to another.
In a statement issued here, SAD leaders said that Manpreet was nowhere in the picture during the Delhi elections campaign but victory of AAP had provoked his political opportunist character to create a ground for himself in this new party. "Understanding the fact that no one would believe him as he had repeatedly deceived the people, Manpreet has adopted the strategy of creating a ground for himself through his faction and other fake facebook users", they added.
Declaring Manpreet Badal as biggest betrayer, they said that Manpreet Badal had misled the public by using names of great martyrs Sardar Bhagat Singh but later on he himself betrayed his own team. They said that Manpreet had deceived the people of Punjab in the garb of various issues which were rejected by the masses.
Accusing Manpreet Badal for concealing fact that he had joined the Congress Party, Mr. Maluka and Dhillon said the former should introspect besides bringing truth before the public that he had got primary membership of Congress Party before contesting elections on Congress Party symbol from Bathinda Lok Sabha constituency. He asked Manpreet how a politician could run his own outfit by having primary membership of another national party.
Questioning the credentials of PPP chief Manpreet Badal, he said people were in favour of development and vision oriented politics. He added that for SAD-BJP alliance, AAP was never a threat in Punjab but opportunistic tactics adopted by Manpreet were again giving people another reason to laugh at him.