Rotaract Club Chandigarh Educates about Women's Mental Health: RACC conducts seminar focused on guiding, coaching and empowering women to combat future challenges that come up with womanhood.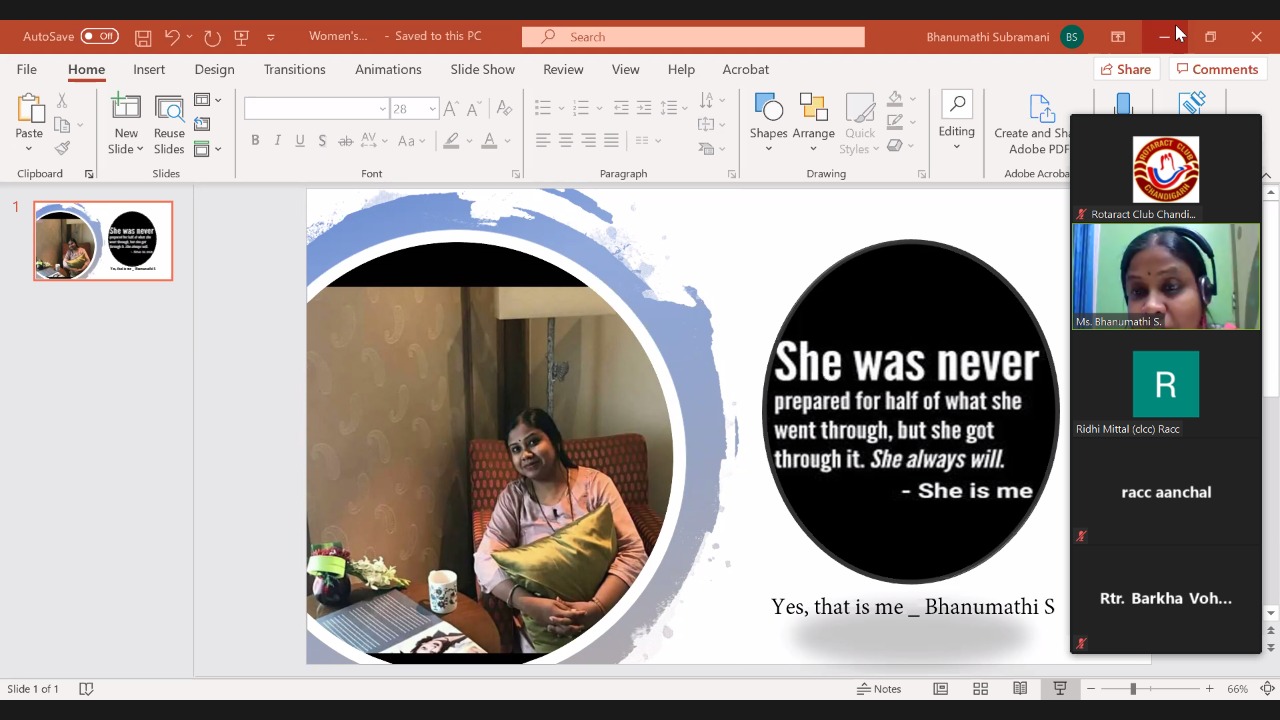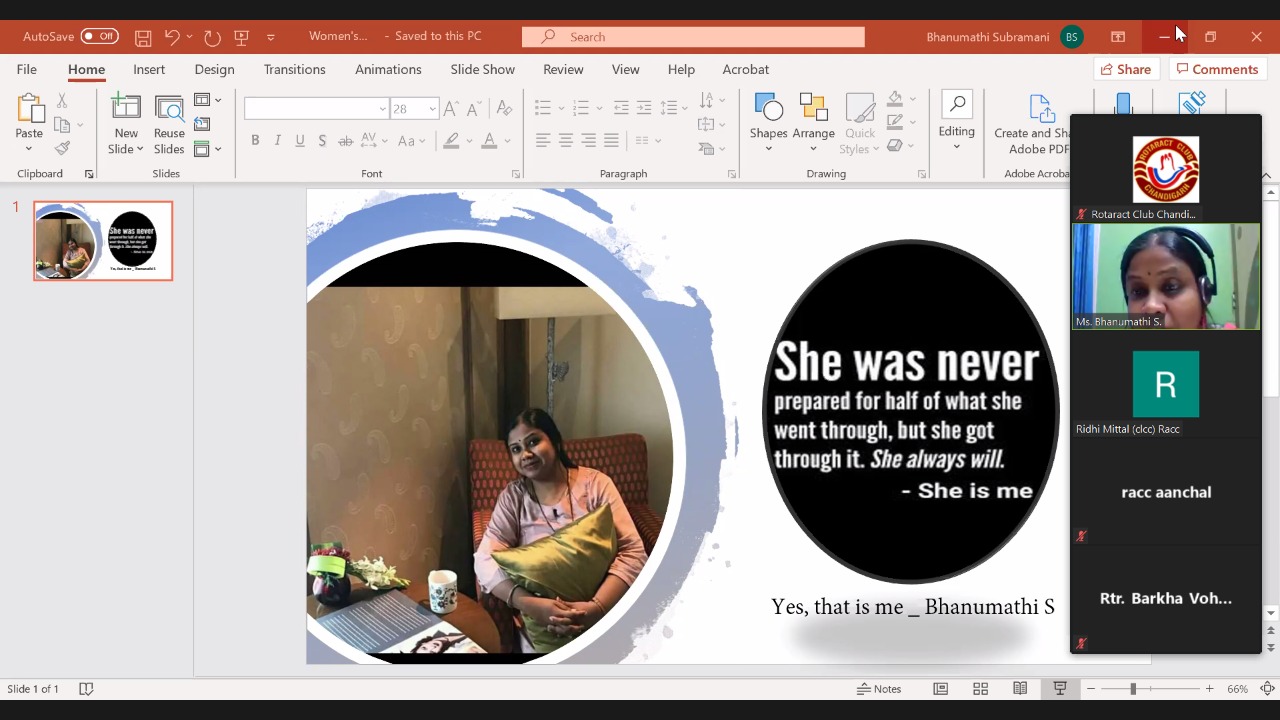 Rotaract Club Chandigarh organised an online session with 'Ms. Bhanumathi Subramani' on 29th August 2020 via zoom app for young women which emphasised women's career development and create better awareness about work-life balance.
Ms. Bhanumathi is specialized in HR, with over 21 years of experience and is currently working as Sr. Manager at TietoEVRY. She enlightened Female Rotaractors citing experiences of her marriage as well as pre-marital life. 
The speaker talked about the challenges she had to face in her early childhood as she had lost her father at a very young age and hence, was raised by her mother single-handed. She also mentioned that she looked upon her mother and be strong and independent like her.
The session also involved discussions about the difficulties a girl has to face to maintain a work-life balance and responsibilities as a homemaker. In her life too, she had to face a lot of challenges after her pregnancy- Unpredictable anxiety attacks which ultimately lead to depression. Here, she added that "one's mental health is as important as physical health and it is completely okay to consult a psychiatrist if required".
The speaker ended with a very valuable message- "Every problem in life comes with a solution and if you have this approach in mind, you can conquer any circumstances."
The session was ultimately a great success; all the participants are well aware about the taboos and challenges of women hood and are well prepared to face all the challenges boldly. As reported by the Club President, Rtr. Sonakshi Taneja, "It is a thing of immense pride to see the event being a great success. We learnt a lot today . Our speaker did an amazing job in helping provide perfect armour to combat future challenges."