Rotary brings healthy and safe 'Visually Fit': Rotary Chandigarh Shivalik and Rotaract Club Shivalik Rangers today announced the opening of registrations of 'Visually Fit' which aims at generating funds for scholarships to talented visually challenged students  for their higher studies.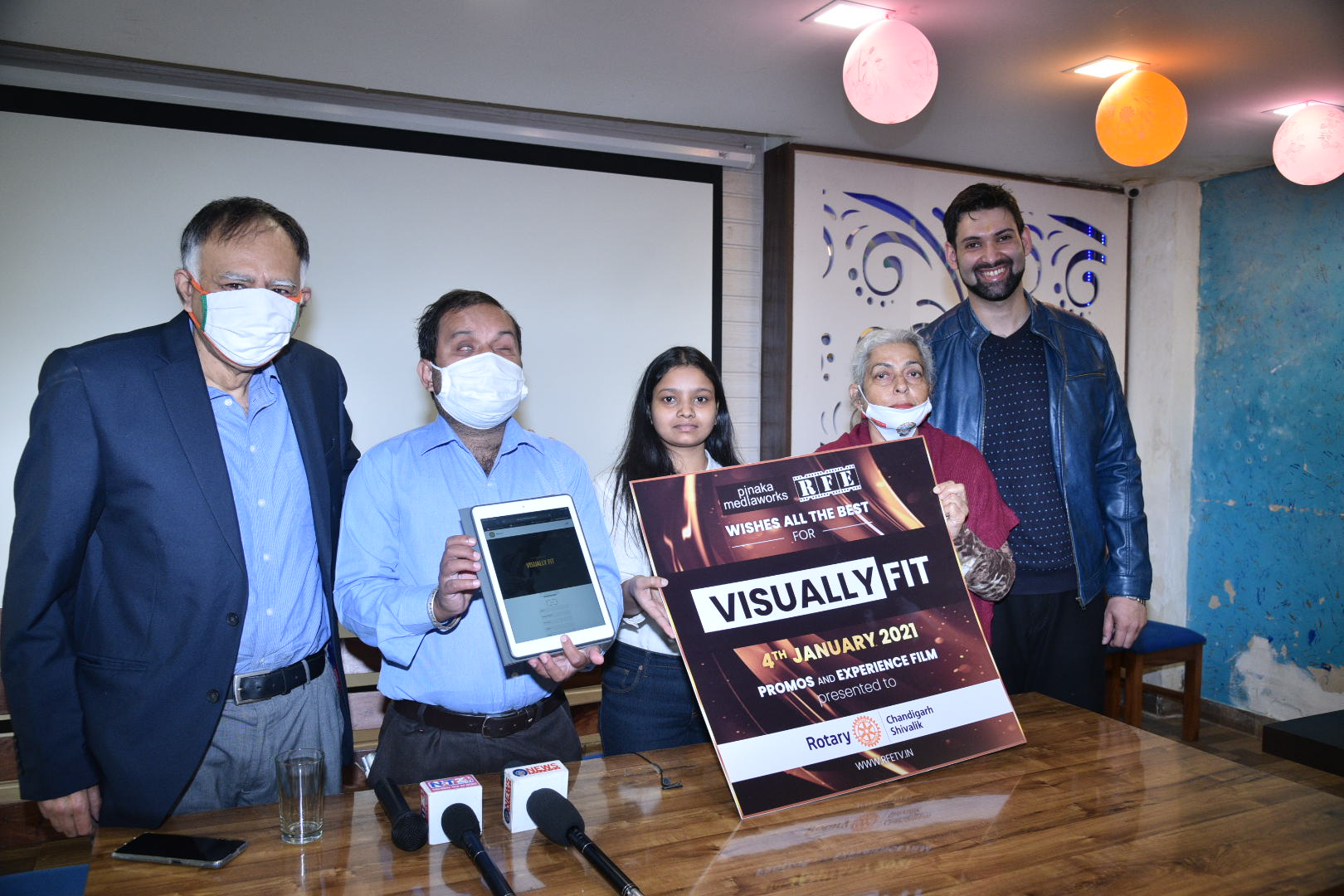 Rotary has been successfully giving such scholarships for the past few years. Rotary member, Shiv Kumar Sharma, who is himself visually challenged, formally launched the 'Visually Fit' website at Chandigarh Press Club.
Shiv Kumar Sharma said, "This year, because of the pandemic, we wanted to create a safe and healthy platform for people who would like to help the visually challenged in a  safe environment."  
In 'Visually Fit', any person, of any sex or age group, anywhere in India, can participate in a safe, healthy, solo Walk or Run or Cycle over a distance as decided by the participant from the options offered on the website (https://bit.ly/VisuallyFit) ranging from 1 kilometre to 30 kilometres.
While helping the visually challenged through money generated by  a nominal Participation Fee, participants  also  have an opportunity to themselves get gifts worth Rs. 1,20,000. All they need to do is connect themselves to any App of their choice which will record the time taken and distance covered by them as they complete their challenge. Then, latest by 5 pm on January 5, 2021, they need to send a screenshot of their performance either on email or whats app as given on the website.
According to Aneesh Bhanot, President, Rotary Chandigarh Shivalik, "At Rotary, we believe in being of service to humanity. The visually challenged have been our prime focus and, just in the last 3 years we have given scholarships of over Rs. 6,00,000 to visually challenged students."
Speaking on the occasion, Rani, President, Rotaract Club Shivalik Rangers, said, "The youth, especially, will enjoy participating in 'Visually Fit' as it gives them an opportunity to challenge themselves in a safe manner  after being 'locked-in' for so many months."
Visually Fit is on Louis Braille Day – January 4, 2021. Participation Fee is only Rs. 500. The Registration for 'Visually Fit'  has opened today, November 20, 2020, on https://bit.ly/Visually Fit