Rotary Club Chandigarh joins hands with Paras Hospitals: 18 years old teenager, suffering from hole in heart and subsequent problems, has got a new lease of life owing to the Heartline Project wherein Rotary Club has joined hands with Paras Hospitals.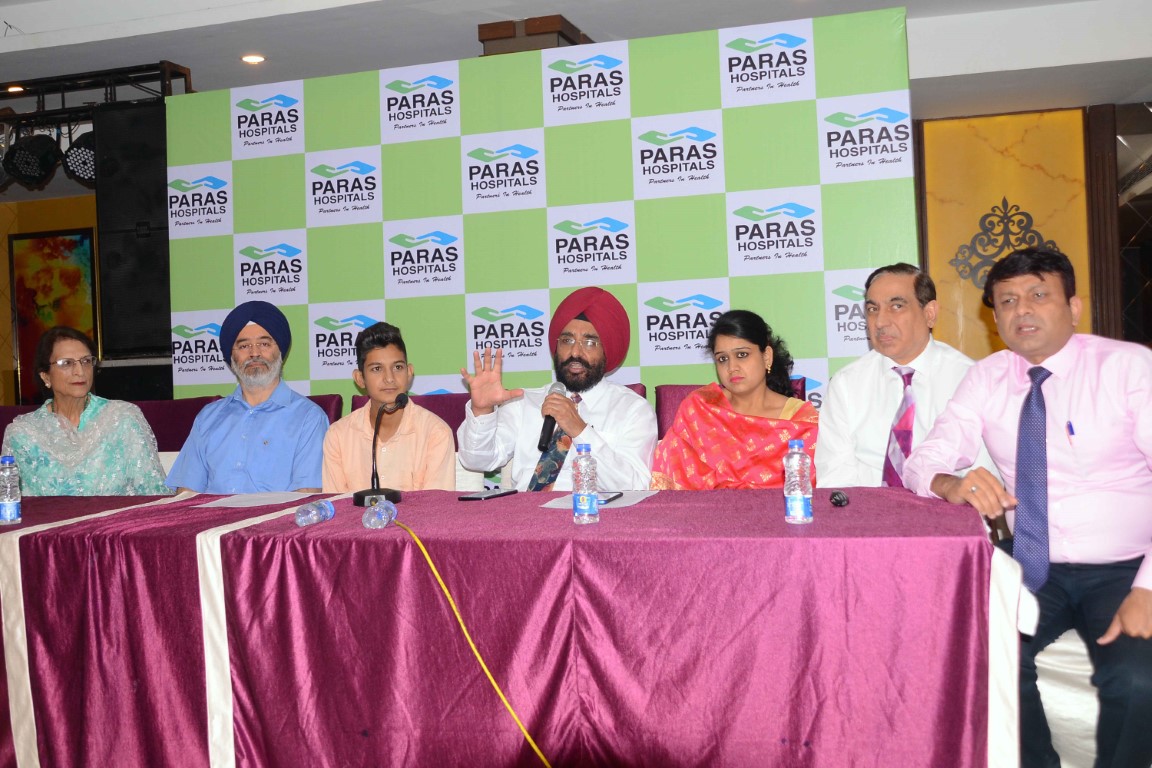 Sharing this information here today Dr H K Bali, Chairman Cardiac Sciences said that Paras Hospitals Panchkula has joined hands with Rotary Club Chandigarh to extend Cardiac services to Patients who come from economically weaker section and are not that affording. Under this arrangement Paras Hospitals would be doing Surgeries at a very discounted Rates and Rotary club would be funding some amount towards these Cardiac Surgeries.
Flanked by Dr Rana Sandip Singh, Director CTVS, Dr Sanjib Rawat, Associate Consultant CTVS, Dr Priyanka Goyal, Head Cardiac Anesthesia from Paras Super Specialty Hospital Panchkula he added that Paras hospitals has recently done a very complex heart surgery with help of Rotary Club Chandigarh of young 18 yrs old boy named Sachin, who was famous by the name of Blue Baby in his village . At 3 yrs of age he was diagnosed with a complex congenital heart disease. A little exertion used to cause severe breathlessness and blood in his cough. Sachin's parents tried to get his surgery done at PGI , but due to long waiting list they could not succeed. Also since it was a complex case as he had two holes in both upper and lower chamber of Heart, one of his valve was to be replaced and he had many unnatural blood vessel, out of which two had to be closed before taking him for Cardiac Surgery.
Dr Priyanka Goyal said that it was a very challenging case for the team as four corrective procedures were to be done in single sitting. Also it was a very neglected case as his surgery was deferred for years (ideally should have been done at the age of 3 yrs). Doctors were contemplating whether it would be a successful procedure or not. But by the grace of God every thing went of well and this patient was discharged on the right day of surgery.
"In India 3,00,000 children are born with congenital heart defects. However, with timely diagnosis and the right treatment, children with congenital heart defects can lead active & productive lives," said Dr Rana Sandip Singh.
Approximately 25% of children born with a CHD will need heart surgery or other interventions to survive. Children with high-risk Congenital Heart Disease can die, if they are not diagnosed early enough and given the right interventions, said Dr H K Bali.
Now the Rotary Club Chandigarh has joined hands with Paras Hospitals under which the club gets free heart surgeries conducted on children suffering from congenital heart diseases. Over the last 20 years Rotary Club Chandigarh has got 721 surgeries done with the help of funds raised by the Rotarians and grants from the Rotary Foundation. Under the project, patients from within India and also from Afghanistan, Nepal, Pakistan, Malawi, Mongolia, Nigeria and other countries have been operated upon.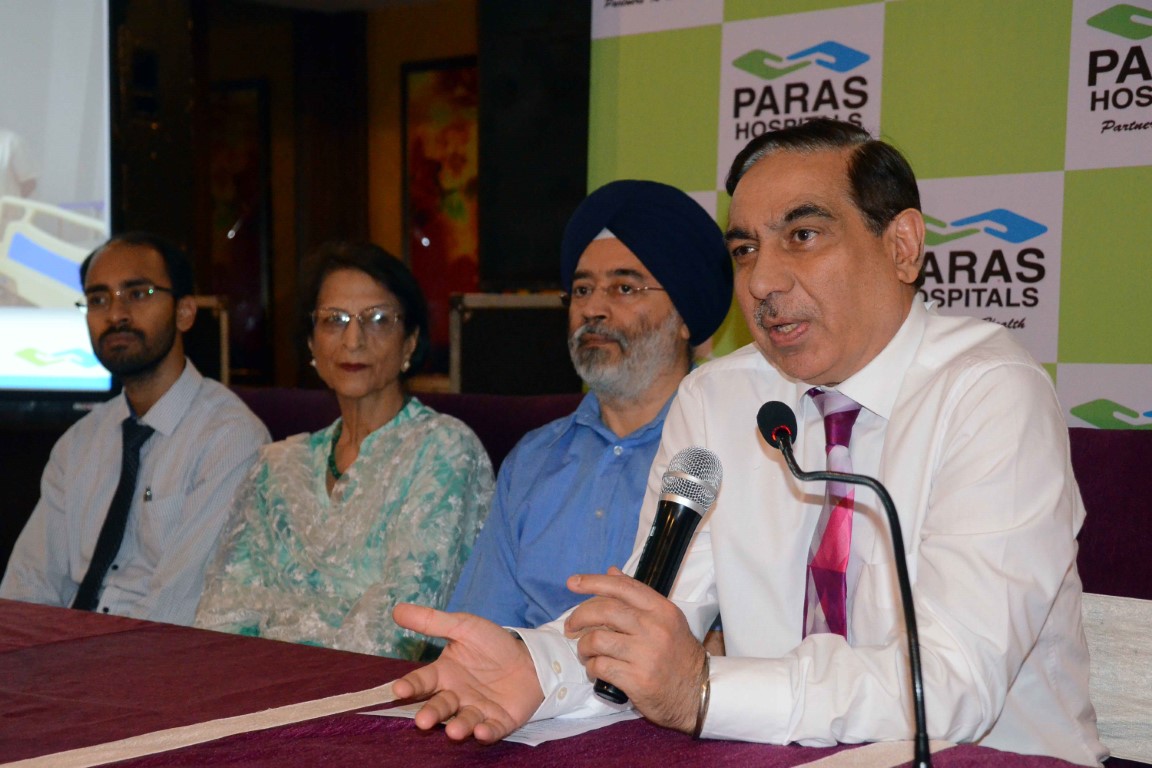 On this occasion Dr Rana also shared that the warning signs of Congenital Heart Disease in infants and children may include a heart murmur or abnormal heart sound, cyanosis (a bluish tint to the skin, fingernails and/or lips), fast breathing, poor feeding, poor weight gain, an inability to exercise and excessive sweating.
Sharing his experience Dr Sanjib Rawat said that agood level II ultrasound in the second trimester, which is a special type of scan to examine the foetus for abnormalities, can provide a relatively fair assessment of any abnormalities in the heart. However, in high-risk pregnancies where the mother has a condition like uncontrolled early diabetes, a foetal echocardiography should be performed by a pediatric cardiologist.
After birth, a very simple technique of checking the oxygen levels in the baby by applying a small probe of a pulse oximeter on the hand and the foot can detect critical CHD. A pulse oximeter is a cheap device and one does not require a high level of clinical expertise to be able to perform this test. In fact, hospitals across the country should make it a standard practice to perform this test on every baby who is born before he/she is discharged from the hospital because this simple and cost-effective step can save many precious lives each year.