RoundGlass Punjab Hockey Academy kickstarts #JeetegaPunjab, to gift training kits to 580 kids: RoundGlass Punjab Hockey Academy (RGPHA), part of RoundGlass Sports, kicked off India's 75th Independence Day celebrations by distributing hockey kits and training equipment to more than 100 kids as part of its #JeetegaPunjab initiative at Guru Tegh Bahadar Sahib Hockey Stadium in Jagraon, Ludhiana.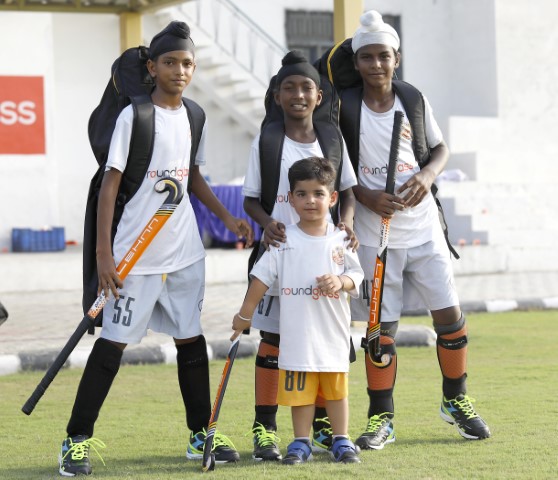 Under this campaign, RGPHA will distribute hockey kits to a total of 580 young players at 10 of its Development Centres in five districts — Ludhiana, Jalandhar, Ropar, Tarn Taran, and Amritsar — across Punjab.
The event was inaugurated by chief guest Coach Varinder Singh, Dhyan Chand Awardee, 1972 Olympic Medallist, and a Member of the 1975 Hockey World Cup winning team, who distributed the hockey kits among the kids.
Coach Varinder Singh said: "The Indian hockey team dominated world hockey in the past and that glory is slowly coming back, as evident from our performances at Tokyo. It's time the youth of Punjab pick up hockey sticks again and convert the bronze into gold at Paris. There is no better time than Independence Day for such an initiative that provides young players the freedom to play a sport of their choice and chase their dreams."
The campaign is aimed at nurturing young talent in Punjab by giving them the opportunity — and the necessary equipment — to play hockey.
Commenting on India's recent Olympics success, Sunny (Gurpreet) Singh, Founder, RoundGlass, said, "Punjab has always been known for its sportsmanship and winnng mindset. Given India's recent performance at Tokyo, there is no doubt that the state can produce sports legends. Punjab is passionate about field hockey and we are on a mission to transform the sport in the state with a view to producing even more champions in the future."
The kits will be distributed at 10 RGPHA Development Centers across Punjab. They include training equipment such as stack suit, hockey stick, shoes, stockings, shin pad, polo T-shirt, water bottle, mouth guard, and more.
Know More About RoundGlass Punjab Hockey Academy
RoundGlass Punjab Hockey Academy is on a mission to rebuild India's passion for field hockey. We tap into hidden pockets of talent across the country and provide international-level infrastructure, equipment, and coaching facilities with the aim of developing them into world-class players.
The Academy's training program is underpinned by the principles of Wholistic Wellbeing.
To learn more, visit: https://sports.round.glass/punjab-hockey-club/
Know More About RoundGlass Sports
RoundGlass Sports is creating opportunities for children and youth to take up and excel in sports such as football, hockey, and tennis in India, underpinned by the principles of Wholistic Wellbeing. Our aim is to channelize their energy and help develop and unlock their full potential.
To this end, we're transforming sports in Punjab and the rest of India by building infrastructure, providing high-quality coaching and training, and cultivating a culture of sports participation through its Academy and Grassroots programs. RoundGlass Sports acquired RoundGlass Punjab Football Club (RGPFC) in the year 2020.