RTP, RNG and Slot paylines guide for dummies: Slots are so easy to play and are therefore one of the most popular casinos games, but if you're a beginner some of the casino jargon can be a little intimidating.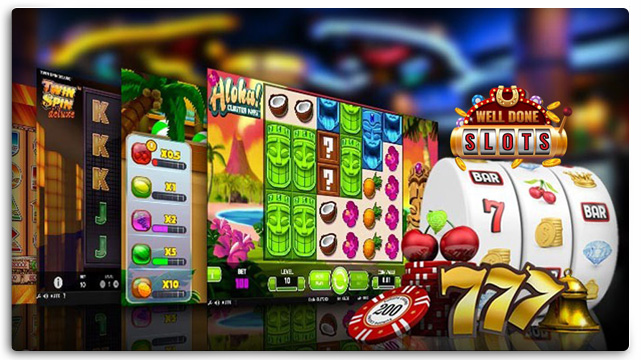 But don't worry, once you get your head around the basics, it's really simple and you can focus your attention on having a blast playing slots and winning money!
Starting with the basics, the overarching aim of slots is to match up a particular number of symbols in order to win. All you need to do is press spin and away the reels will spin! But there are a few ways you can tweak some slots before you place your bets from the best slot sites, such as activate different paylines.
What is a payline?
A payline is essentially a betting line which leads to a win if the right amount of symbols fall on the activated payline. Online slot machines can have a huge number of paylines depending on how many reels the game has, but usually, slots have around 25-30 paylines. They can go in a variety of different directions, including straight, diagonal, zig-zag or they can even run across the reels. Many slots also have exciting features such as scatter pays, which are special symbols which create a win even if they aren't on a payline.
Before you hit "spin" its important to select your betting since and the number of paylines you wish to activate unless the slot machine has fixed paylines, which means that you can't deactivate paylines.
What are RTP and RNG?
If there is any casino jargon you'll need to understand before you play, it's RTP and RNG. They are abbreviations worth remembering as they can have an impact on your gameplay.
RTP stands for Return to Player and simply put, it means the payout percentage for a particular slot game over a prolonged period of time and each game is different. Usually, online slots have an RTP between 96% and 98% and land-based slots are much lower at 80-90%. The key thing to remember is – the higher the RTP, the better!
RNG stands for Random Number Generator and this is how slots operate. The random number generator ensures that each spin of the reels is random and independent from one another so the outcome of spin cannot be predicted to any degree of accuracy. This keeps slots fair for everyone.
Other terminology to get to grips with include:
Symbols
All slot games include symbols which appear on the reels once players press "spin". The symbols can come in all shapes and sizes and in video slots can be themed. Not all symbols are worth the same value and some are worth more than others. Classic symbols include cards, fruit and the famous BAR and bell symbol.
Scatters
Scatters are special symbols on the reels which help players to win as when they land on a payline they trigger a win!
Wilds
Wild symbols are a special type of symbol which can replace any other symbols on the reels apart from the scatter symbol, creating more opportunities for players to win!