RAMP IS READY & STAGE IS SET FOR FASHION RUNWAY OF MISS RAJASTHAN 2017. CELEBRATED DESIGNERS AJAY SINHA AND BUZY FROM BUZJAY FASHION STUDIO  will be presenting a spectacle of ebullient fashion and designs based on the theme of ROYAL CHARIATTE  Elaborate ensembles, magnificent set and riveting concepts of the show will be dedicated to luxury and will pen a new chapter of royal grandeur in keeping with aesthetics of Indian traditions and fashion.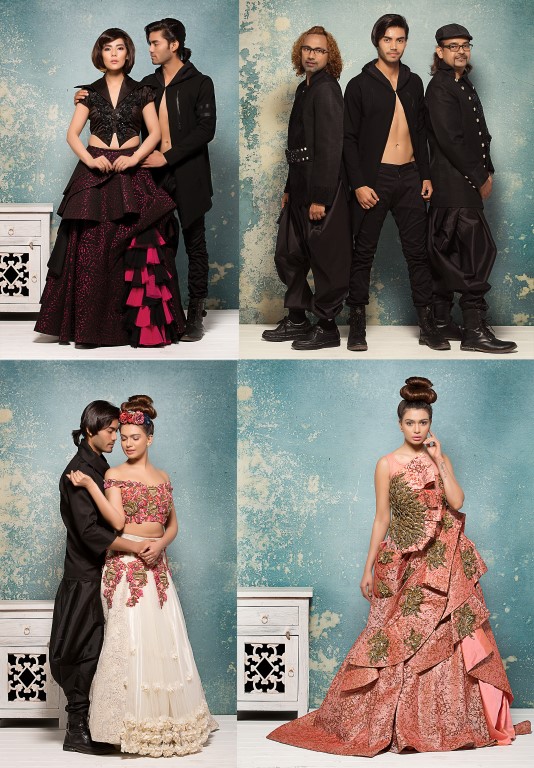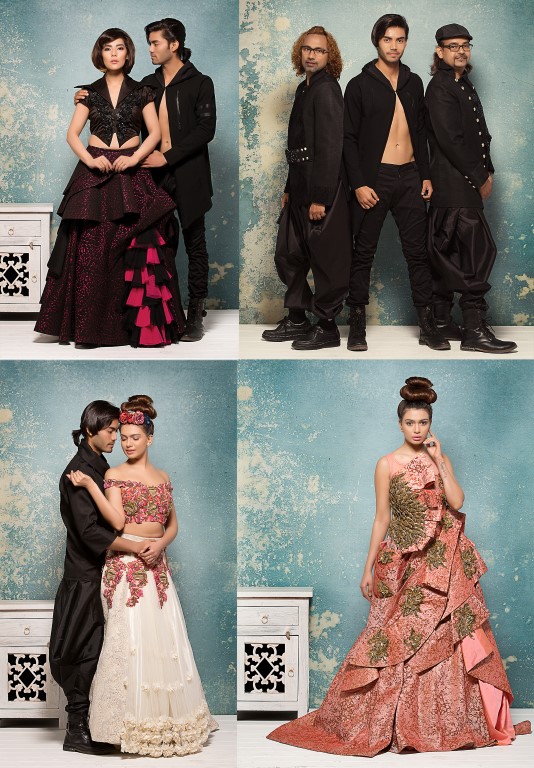 Designer duo Ajay Sinha and Buzy will recreate the magic of high end fashion with royal couture and set the stage to celebrate the formidable repertoire of designs. Their creativity will come alive on the ramp as all contestants will walk the stage clad in specially curated ensembles by celebrated designers. Gala event will promise to offer a spectacle never seen before.  All contestants in avatar of beautiful and royal divas will vie to win coveted title of MISS RAJASTHAN 2017 organised by Yogesh Mishra and Nareshant Sharma. Designers have paid special attention to all the looks and captured true essence of royalties and elegance in tune with the theme Royal Chariot. All beautiful designs are created for Divas in the making by Buzjay fashion after Keeping their characteristics, persona, preference, desires and sensibilities in mind. Ajay Sinha & Buzy stated, " For Miss Rajasthan show, we have created themes that are sheer bliss reflecting epitome of style, grace and effortless royal aura.
"Miss Rajasthan is the most coveted event and we feel privileged to participate with the organiser Yogesh Mishra. This is our second consecutive participation with Miss Rajasthan and we shall reach hat trick next year too. Last year we created magic of  futuristic high couture and red carpet fashion, this year our collection delves into the royal world of silhouettes that  are elaborate yet elegant. Collection will highlight dreamy perceptions of fashion forward and independent women.  Fine craftsmanship in designs showcase an inimitable legacy exuding elements of  multi-faceted artistic talents.  Contemporary embroideries, textures in a range of warm colors, creativity, energy and presentation will make showcasing more memorable. Designers will take drama to the next level and bring to the fore the latest trends on the runway of Miss Rajasthan."We are looking at creating a powerful fashion and beauty statement, loaded with drama which is going to pull off a tremendous show", informed upbeat designer Ajay Sinha.
A score of talent of contestants will heat up the competition and raise the bar for women's fashion on the runway. Event provides young models an opportunity to prove their talent and is one of the largest platform for talent identification and recognition. MISS RAJASTHAN 2017 provides the perfect platform for both upcoming aspiring models to put their best foot forward. Event  is an exciting platform for new talent to be discovered, concluded Buzy from Buzjay Fashion Studio.