Sachin Gupta's Chilsag Pictures soon to foray into Punjabi Films : Indian film maker and writer SACHIN GUPTA, better known for his critically acclaimed Paranthe Wali Gali, Thoda Lutf Thoda Ishq and Pakhi, shall soon be entering the arena of Punjabi movies. His first Punjabi offering would be the remake of Mansukh Chaturvedi Ki Atmakatha.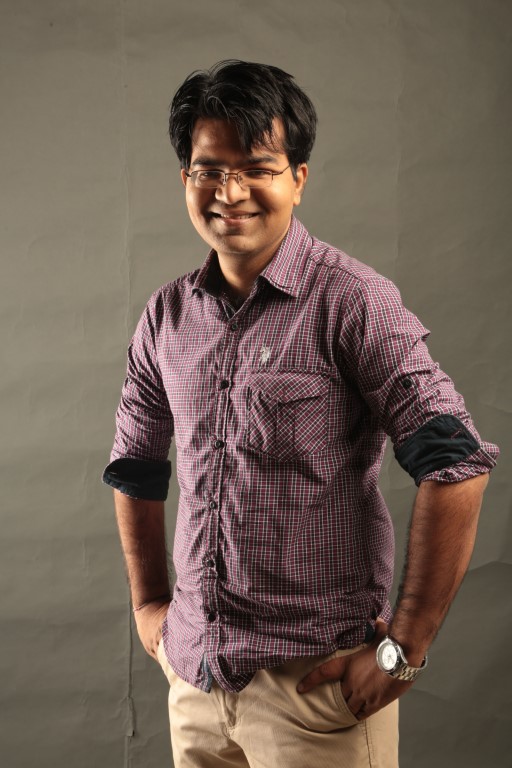 The remake rights of Mansukh Chaturvedi Ki Atmakatha have already been bought by London Players.
In order to find the right talent for this movie, Sachin Gupta would soon be organising auditions for various roles in the major cities of Punjab and Chandigarh.
The theatrical release of Mansukh Chaturvedi Ki Atmakatha was held on January 26, 2019. The movie revolves around the mad story of Mansukh Chaturvedi a small town boy's dreams to be the superstar of the Silver screen and star of all hearts! And, a struggle of two people — his father and Munia, to bring him back to the right path of the real world and reform his uselessness.
The story, screenplay and dialogues along with direction of Mansukh Chaturvedi Ki Atmakatha was all carried out by Sachin Gupta. The cast included Sandeep Singh, Shalini Chauhan, Sikandar Khan and Monica Meena
Trailer Link : https://youtu.be/W9ox87h3XzQ
ABOUT SACHIN GUPTA
Sachin Gupta  is the recipient of the `Natya Bhushan' award and is an Indian film-maker and writer. Having studied acting at Lee Strasberg Theatre Institute New York, Sachin is also known for his work in the field of theatre, having 14 original plays and 4 screenplays to his credit.
In acknowledgement of his contribution to the field of performing arts, he has received letters of appreciation from the former President of India Late Dr APJ Abdul Kalam and was conferred upon an award by Delhi's Chief Minister Sheila Dikshit. Sachin produces movie projects under Chilsag Motion Pictures and theatrical projects under Chilsag Chillies Theatre Company, with plays that have been staged Off-Broadway, New York and Toronto, Canada among some of the major cities. Sachin made his directorial debut with the critically acclaimed Paranthe Wali Gali (2014) which he produced under his production banner Chilsag Pictures, a production house he established in 2012.
Sachin is a theatre enthusiast who started his journey in this arena when he was twelve. He now has more than hundred stage shows around the world to his credit. His award winning plays `Celebration of life', `Handicapped City' and `Kailashnath weds Madhumati' which he staged across major world-famous stages with actors from more than ten countries, have established him as one of the leading director-producers in his field.
ABOUT CHILSAG PICTURES
A versatile film-making enterprise based in India with global artistic calibre and dynamic creatives to its credit, Chilsag Pictures forms a prolific division of Chilsag Entertainment Network. Since its inception in 2012, the team has been dedicated to projecting untold stories of the era in a visually striking manner, to give way to compelling themes and ideas, and to contribute to meaningful cinema in the country.
Chilsag Pictures has been attempting to bring to the audience a cinema that speaks to the people beyond words. This is achieved through meticulous energy put into conceptualisation, writing, producing, directing, cinematography and post-production. Above all, by excising its cinematic excellence and strong hold over quality content, Chilsag Pictures has created an opus of widely acclaimed short films, web series, feature films and documentaries.
The likes of which are `Paranthe Wali Gali' and `Thoda Lutf Thoda Ishq' and `Pakhi' which were commercial successes. The company aspires to elevate the standard of cinema to an impeccably innovative, authentic and holistic expression of life.