* Urge the CLP leader to take action against drug tainted leaders in Punjab Congress
* Remind him he had absolved Bikram Majithia of drug charges in the Vidhan Sabha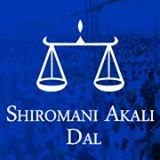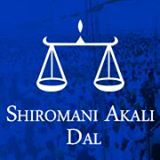 NewZNew (Chandigarh) : Senior Shiromani Akali Dal (SAD) ministers today urged Congress Legislature Party (CLP) leader Sunil Jakhar not to play politics on drugs under pressure from vested interests and instead take action against Jalandhar mp Chaudhary Santokh Singh, Youth Congress President Raja Warring and former Bholath legislator Sukhpal Khaira who had been tainted with drug charges recently.
In a statement here, the senior ministers including Mr Janmeja Singh Sekhon, Mr Sharanjit Singh Dhillon and Mr Gulzar Singh Ranike said it was strange that the CLP leader had allowed himself to get pressurized from vested interests into demanding a privilege motion against Revenue minister Bikram Singh Majithia despite having given a clean chit to Mr Majithia in the Vidhan Sabha earlier. "Mr Jakhar is on record to having said in the Vidhan Sabha that he did not believe Mr Majithia had anything to do with drugs. This is a matter of record which even he can access to refresh his memory. In the light of this admission and statement any privilege motion proposal does not have any meaning", the leaders said while urging the Congress to end the double speak on drugs. "A person like you should not fall prey to double speak due to which the Congress has been rejected in the entire country", the leaders told Jakhar.
The leaders said they understood that the CLP leader was under pressure from certain vested interests who were even threatening to unseat him from his post. "However we believe that Mr Jakhar is a man of principles and will stick to his earlier assertion that he believed that Mr Majithia was not involved in drug trade. At the same time we feel the CLP leader should act against senior leaders of his party who were giving a bad name to it due to their involvement in various questionable deals, including drug trafficking.
Urging Mr Jakhar to practice what he preached, the senior leaders told the CLP leader "you cannot run with the hare and hunt with the hounds. Please have the moral courage to stand up against the rogues in your own party and recommend their immediate ouster to cleanse Punjab politics of undesirable and unscrupulous elements. Only then will you be treated as a political personality who is concerned about the good of the entire State and not just keeping his chair safe", the SAD ministers added.
The ministers said Congress mp Ch. Santokh Singh had been questioned by the Enforcement Directorate on charges of having received money from a businessman linked with the multi crore drug racket unearthed by the Punjab Police. They said Santokh Singh's name had appeared as a beneficiary in the diary recovered from the businessman."The CLP leader should ask Ch Santokh Singht to resign as mp immediately to send out a message to the people of Punjab that he was serious about curbing the menace of drugs and not afraid to recommend action against his own party men".
Speaking about another Congress leader who it was revealed recently is in cohorts with a major drug trafficker, the SAD leaders said Mr Jakhar should immediately throw Sukhpal Khaira out of the party. "Here is a former Congress mla who is accused of being not only a close associate of a drug lord but also in constant touch with him. Khaira's confidant has been caught with 2 kilograms of heroin besides Pakistani sim cards. What more proof does the CLP leader require before taking action against Khaira?" they asked. They said similarly Raja Warring's dalliance with the drug mafia was a matter of record and that he should be dismissed from the Youth Congress membership immediately.