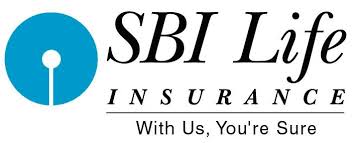 NewZNew (Chandigarh) : SBI Life Insurance today announced a net profit of Rs. 820 crores as compared to last year's net profit of Rs 740 crores, an increase of 11%. The individual new business premium has increased from Rs. 3,217 crores in FY 2013-14 to Rs 3,757 crores this year, recording a growth of 17%.
Commenting on the financial results of the Company, Mr. Arijit Basu, Managing Director and CEO, SBI Life, said, "We attribute our growth to our strong multi-channel distribution system, innovative new products and good customer service. We continue to grow consistently and will be entering our 15th year in the Insurance business. Our focus will be on enhancing distribution efficiency, lowering operational cost, introducing innovative products and continue to be customer centric. We look forward to the coming year to write many more success stories through our continuous and dedicated efforts."
Key Highlights of SBI Life performance during the Financial Year 2014 – 15:
Net worth increases to Rs. 4,039 crores from Rs 3,342 crores in the last fiscal
The Gross Total Premium received in FY 2014-15 was Rs. 12,867 crores, of which the new business premium accounted for Rs. 5,529 crores and renewal premium accounted for Rs. 7,338 crores. Corresponding figures for last financial year were Rs. 10,739 crores, Rs. 5,066 crores and Rs. 5,673 crores respectively.
The regular new business premium has increased by 11% to  Rs 3,331 crores as compared to Rs. 2,998 crores in FY 2013–14
Total Assets under Management (AUM) has grown by 22% to Rs. 71,339 crores as on 31st March 2015,  from Rs. 58,480 crores as on 31'st March 2014
Operating Expense ratio has reduced to 9.15%, from 10.3% in the previous year.
Covered 133 lakh lives as on 31st March 2015, an increase of 4.93% over the previous year
Covered 65,745 lives in the social sector as against the mandated 55,000 lives
Solvency ratio was 2.16 as against the regulatory mandate of 1.5
13th month rolling persistency stood at 73.6%
The total number of SBI Life offices is 750, across India
SBI Life Insurance has a suite of products in various categories like protection, wealth creation, savings, child, retirement, etc. together with insurance, to address needs of diverse customer segments.
In the FY 2014-15, SBI Life has been awarded as the 'Most Trusted Private Life Insurance Brand' by the Economic Times, Brand Equity for the fourth consecutive year in a row, besides being announced as "Most Promising Brands" by The Economic Times. The company was also felicitated as runner up for the 'Best Life Insurance Provider 2014' by Outlook Money Awards for the second consecutive year and won the  "Indian Insurance Award 2014" for 'Non- Urban Coverage- Life Insurance' 'Best Life Insurance Company'. Another honour bestowed upon the company was the 'Most Admired Life Insurance Company in the Private Sector' by Asia Banking, Financial Services and Insurance Excellence (BFSI) 2014 Awards. These awards are testimony to the company's value-driven commitment towards its customers.
In 2014-15, SBI Life reinforced its outreach initiatives in the realm of child welfare, across different parts of the country, in line with its avowed CSR goals.  The company has extended its support to nurture not only the educational aspirations of the children but also providing for their physical well being. Significant measures have been taken to aid the provision of better infrastructure and healthcare facilities to remote areas of the country to ensure that all sections of the society gets an equal opportunity to sustain themselves in an healthy environment.
Being market leader and a socially conscious company, SBI Life sets out to educate its customers on the importance of securing their family's future in case of any eventuality. SBI Life launched a new concept brand campaign designed to reach out to the responsible parent in us. The brand campaign appeals to every father's highest responsibility of securing the future of his children. The 'Great Dad' idea was conceived to communicate this in a highly emotional manner, wherein SBI Life seeds the thought that great parents are those, who ensure that their child's dreams are fulfilled even when they are not around. The well-received campaign saw a multi modal release through outdoor, TV and digital media.