NewZNew (Chandigarh) : First of its kind in the country, Chandigarh press club organized a seminar on ethical and affordable healthcare in India in collaboration with SPEAK (Society for Promotion of Ethical & Affordable Healthcare) on the occasion of the first anniversary of this NGO. Besides the seminar the event saw the re-launch of updated version of SPEAK's path-breaking website www.speakforhealthyindia.com for healthy lifestyle, patient education, prevention of disease and promotion of ethical & affordable healthcare.
Mr. Vivek Atray An IAS Officer  of Haryana in his introductory brief mentioned about the role of positive thinking in better health outcome. Dr Dilpreet Sandhu from GMH 32 dwelt on the issues concerning avoidable surgeries in gynaecology and other areas. Dr. Pallab Ray Professor Medical Microbiology, PGI spoke on the problem of over-exploitation of laboratory and imaging tests. Dr. A.K. Kaushal former secretary IMA spoke about model of affordable health care. Dr. R. Kumar in his keynote address warned of the dangers of medicalization i.e. misuse of antibiotics and medical interventions by the patients themselves or on prescription of the doctors.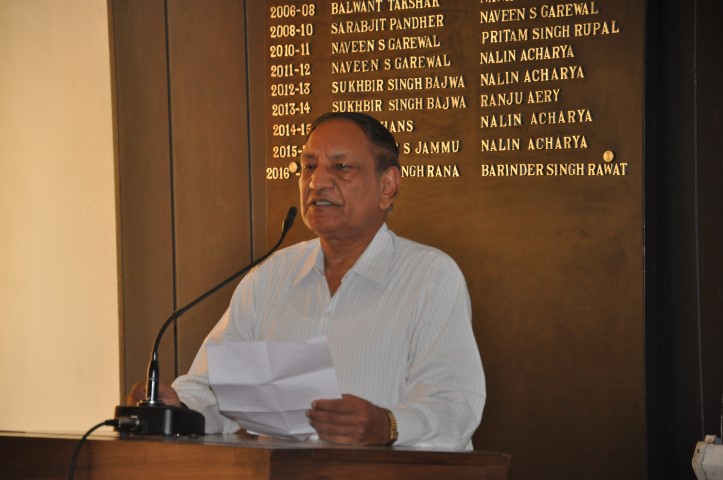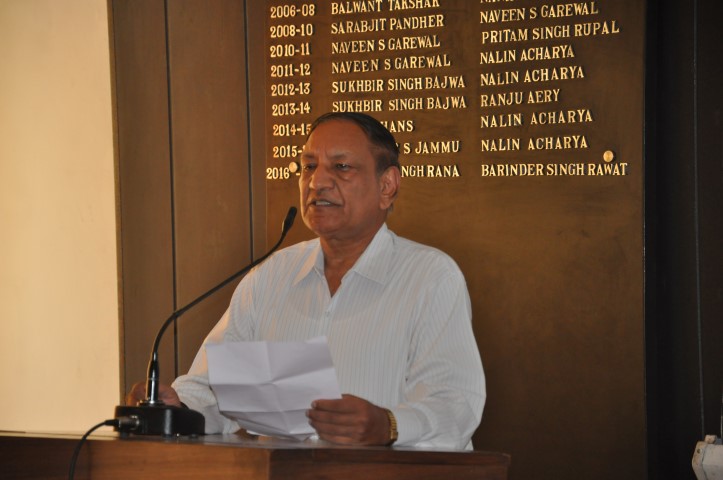 SPEAK made several recommendations of far reaching importance to the government & society. Some very pertinent were  due weightage for compassion & ethics as the criteria in admissions to medicine courses apart from academics, providing free medicines and tests to all and 'second opinion' centres to weed out medical malpractices. It also recommended higher public investment in healthcare sector. The point that came out at the seminar was the need to shift to healthy lifestyle and prevention of disease. Speakers called for adequate surgical facilities in the public sector. A recommendation was made of ample medical faculty to make medical institutes function in an effective way. Another very important suggestion was that government should give aid and incentives to private doctors to set up clinics in each locality.
Dr R Kumar, administrator of the website speakforhealthyindia.com   said "The website is a movement that focuses on bringing medical ethics to the fore while highlighting the good work being done by the doctors.  We do not intend to criticize any particular doctor or interfere in the treatment. The site is purely educational and is your family friend and is not intended to replace the family doctor.
'The seminar is a step in the direction of making stake holders aware of the need for ethics in medical practice', said Mr. R.N.Prashar former principal secretary Haryana Govt. The chief guest Mr Ajit Chatha former chief secretary Punjab Govt lauded the recommendations made by SPEAK to Govt of India and promised to help in reaching them to right quarters.
Sh. Jaswant Rana President Press club while welcoming the members of SPEAK and other guests offered to have long term association with SPEAK and conduct such programs in future also. Sh Barinder Rawat general secretary of the club while proposing vote of thanks appreciated the efforts of SPEAK in focusing on healthy lifestyle and ethics and commented on the need of continuing efforts to pursue the matter and promised all facilities to SPEAK in future also.
Besides the members of press club senior doctors from IMA, retired bureaucrats, members of NGOs like Rotary, Lions Club, Bharat vikas Parishad, Dons from Panjab University, senior citizen forum and several other professionals were also present.