Shoolini University's Rom-com Musical Production Lights Up Tagore Theatre: Theatre and art lovers of Tricity reunited at the iconic Tagore Theatre today to witness the beauty of Panchlight – a rom-com musical production by Shoolini University.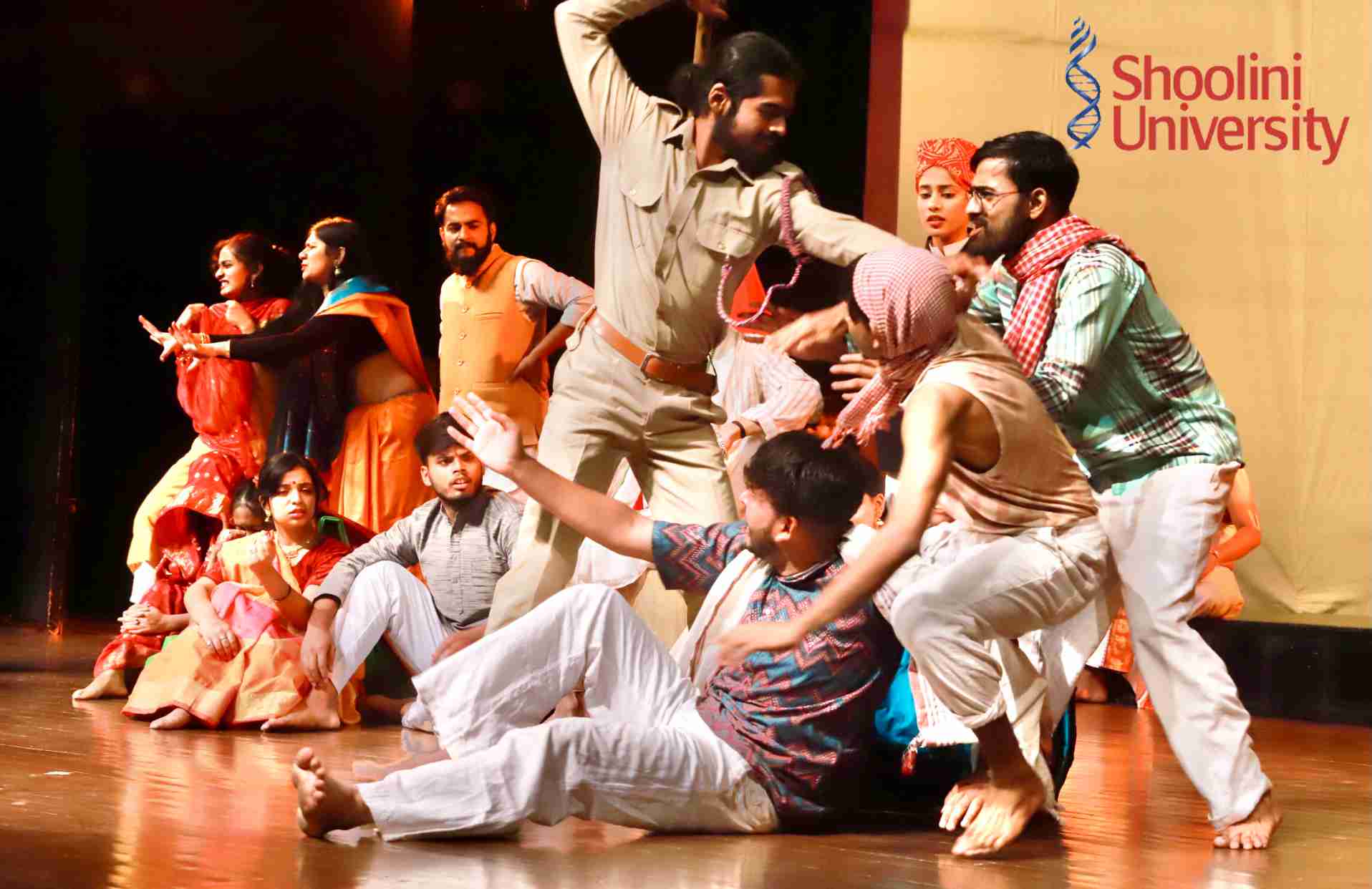 Directed by Ankur Saxena Bashar and produced by Shoolini University Vice Chancellor Atul Khosla and Vice President Avnee Khosla under the banner of Shoolini Creative Studio, Panchlight narrates the tale of a small village in North India that still has no electricity, and its people live in darkness, engrossed in its own little sorrows and joys.
Shoolini pro chancellor Vishal Anand said, "Shoolini always believes in bringing multifaceted exposure to students. It is a way to bring their creativity to the fore, which opens the hearts and minds to new thoughts and ideas."
"We need to act and tell stories of our past to understand our present. Panchlight is one such story, which explores 'in- betweenness' of things. A village which is in transition, moving towards modernity, but hasn't reached there yet," informed Ankur who dons various hats including that of a thespian, director, voice coach, performance artist, poet and playwright. He currently teaches at the Shoolini University as an Assistant Professor for Performing Arts.
Atul Khosla shared, "The plot of Panchlight is really intriguing. The innocence and simple-mindedness of the villagers could be observed through the superstitions which surround the Panchlight (lamp) and through the depiction of their struggles and actions when they are subjected to modern technology."
"Through the medium of this play, we have been fortunate to provide a platform to an array of talented artists who have done a marvelous job in Panchlight. I am grateful that their talent has been recognized and the audience has thoroughly enjoyed watching the same," he further added.
The story of Panchlight has been penned by Phanishwar Nath (Mandal) Renu, who is reckoned to be one of the most successful and influential writers of modern Hindi literature in the post-Premchand era. Whereas the dramaturge credit goes to Indian film actor, director, and lyricist Ranjit Kapoor.
"This play features the best of all worlds – right from an interesting storyline to an awe-inspiring star cast, Panchlight is an absolute consortium of art. I am grateful to be a part of this masterpiece and I congratulate the entire team of Panchlight for this spurring success," smiled Avnee Khosla.
The songs of this play have been produced by Prasann Soni and Ankur Bashar, and the video documentation and photography has been handled by Priyansh, Bishal, Barkha, and Ritul.
Mrs. Ashoo Khosla is the mentor and Mrs. Poonam Nanda was the beacon of guiding light for this play.
Panchlight features Vasundhara, Ashutosh, Kalsang Bhutia, Avishek Mandel, Kaustubhi, Khyati, Khushi, Samhita, Karan Panwar, Prabhas, Roohani, Vaidehi, Aparajitaa, Arisha, Kashvi, Palak, Nandini, Shubh, Bishal Borah, Kartik, Bharat Raunak, Shaurya Joshi, Deepak Tiwary, Kavita, Ankit Sharma, and Raghav in pivotal roles.