A Ten(10) day short film making workshop conducted by Bollyperform Creative Art Co,  concluded at The Gurukul School,  Sector 20 Panchkula. Bollyperform Creative Art Co is a well known event management  and film production company., which specialises in providing training modules in film making for schools.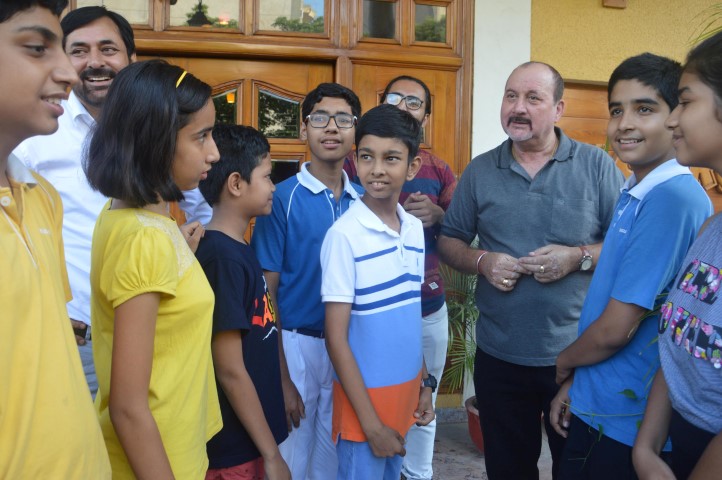 The Chief Guest during the grand finale was Raju Kher, Actor-Director & Brother of famous Bollywood Actor Anupam Kher. Kher interacted with the young film makers from The Gurukul School & also gave them certificates.
Students made their own short films & the best films were also awarded.
"The workshop was named 'Film Making Workshop & Bollyperform Short Film Festival'. Students from The Gurukul's Class 6th to 12th took part in this. The students were guided  about basic idea generation  to script writing and making short films practically. They learnt basics about camera work, lighting, shot division, background music , film design , editing work etc." Said Sunel Saraf, General Manager  of Bollyperform Creative Art Co.
Children showed a lot of desire to learn the art of film making and enjoyed every session of the workshop. The other faculty n trainers who guided the children were Jassi Maan, Film Director, Arpit Jaiswal, Director of Photography(DOP) and Deepak Gosain, Video Editor.
Bollyperform wishes to conduct such workshops across  tricity schools in the days to come. Experts from Bollyperform also guided children on how they can participate in National and even International level short film festivals.
The students were also trained on making short films on not just camera's, but even on mobiles.