Should You Partially Withdraw From Your ULIP Fund?: ULIPs (Unit linked insurance plans) combine insurance and investment to offer a hybrid life insurance policy. They enable long-term wealth creation by investing your premiums in market-linked instruments (after applicable deductions).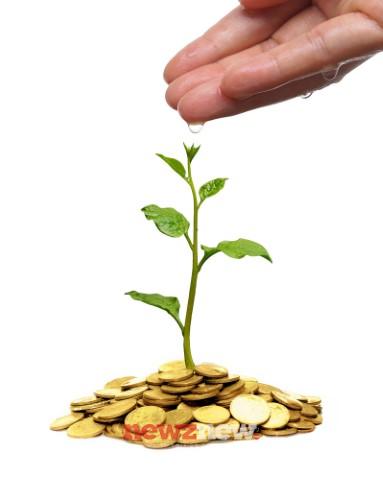 The accumulated corpus can be utilised to fulfil various life goals, like your children's education or your retirement. But sometimes, you might be in dire need of emergency funds. In such a situation, there is a provision in ULIPs that lets you access your corpus.
You may have heard about partial withdrawals from a ULIP policy. Now the question is, should you go for the same? Is it recommended or avoidable? What do the experts feel? Here is a brief guide that might be of help to you in this regard.
What are partial withdrawals in ULIPs?
A ULIP policyhas a five-year lock-in period before which you cannot withdraw your money. However, after this lock-in period, one of the chief benefits you get from these policies is a feature called partial withdrawals, where you can partially withdraw some money from the corpus you accumulate.
This helps significantly in getting financial aid during times of urgent need. However, partial withdrawal is only possible after the conclusion of the lock-in period. You can use a ULIP plan calculatorto determine how much you may accumulate within the lock-in period.
Knowing more about partial withdrawal and its core aspects
Please keep the following pointers about partial withdrawal in mind:
Partial withdrawal limits – The entire accrued fund amount cannot be withdrawn prior to the policy's maturity date or without surrendering or terminating it. If you purchased a ULIP plan for your minor child, he/she/they would be able to make only partial withdrawals from the insurance until they reach the age of 18. Limits for withdrawal may vary across insurance companies. Most allow withdrawals up to 10% of the total premium that has been paid, up to 75% of the total accumulated fund value, but only after the lock-in period concludes. Insurers may also restrict the count of partial withdrawals each year or even the minimum applicable amounts for the same. Hence, you should carefully read your ULIP policy document to learn more about the terms and conditions.
Partial withdrawals before the lock-in period – ULIPs do not come with allowances or provisions for any such withdrawals before the lock-in period concludes. Even if you decide to discontinue or surrender your ULIP within this lock-in period, you will get the money back, minus the policy discontinuation charges and surrender charges, only after the lock-in period ends.
You cannot withdraw it all – You cannot withdraw your entire accumulated corpus before the time of maturity or without discontinuing/surrendering the policy in question. If you have bought your ULIP as a child plan for your child, you may withdraw partially from this plan after turning 18.
How partial withdrawals impact life coverage – You may worry about the impact of frequent withdrawals on insurance coverage. But first you must understand the terms and conditions under which these partial withdrawals are allowed by your insurer. These T&C differ across insurance companies, from unlimited partial withdrawals in a year at no cost, to a set number every year, beyond which you may have to pay additional charges. As discussed in the first point, there may be a cap on how much you can withdraw as well. The exact details can be found in your policy document.
In most cases, each partial withdrawal will reduce the fund value and the sum assured as per the ULIP life coverage on offer. The sum assured would be restored if you made the last withdrawal at least 2 years ago, meaning that at least 2 years need to elapse after your last withdrawal for the sum assured to attain its original value.
However, the fund value in two years will depend on the net asset value of your corpus and the premiums that you invest. You should always read through all policy papers carefully to learn more about partial withdrawals and how they function for the coverage you have chosen for your plan.
Do not miss paying premiums regularly –In order to get all the benefits of ULIPs, inclusive of the facility of partial withdrawal, you should always keep paying your premiums as per the schedule in question. This will help keep the policy active. If there are lapses to be dealt with, or any other disputes in premium payments or suspensions, then the insurer may not allow any partial withdrawals in the future. The sum you withdraw after completing the lock-in period will be fully exempted from taxation, as per Section 10D of the Income Tax Act, if the policy was purchased before February 1st, 2021. In case the policy was bought on or after this date, then the partial withdrawals will be taxed as Capital Gains if the total annual premiums of the policy exceed Rs. 2.5 lakh. Moreover, a securities transaction tax (STT) will also be levied on such withdrawals where the exemptions of Section 10D do not apply. The rate of STT for ULIPs is 0.001%.
It would help if you always abode by the maximum count of partial withdrawals allowed in a particular year. This will be listed by the insurance company in your policy document. Should you choose partial withdrawals? Experts recommend that you stay invested without withdrawing money at any point. This will allow the entire sum to compound and grow exponentially over time. The ultimate objective of a ULIP is to build a sizable corpus for the future. Hence, partial withdrawals are avoidable unless you have to cover a serious financial emergency.