Škoda Octavia hits historical landmark with 101111 cars sold in India: On the back of breaking monthly and quarterly sales records, ŠKODA AUTO India added yet another record to its cabinet when OCTAVIA number 101,111 was delivered to its customer.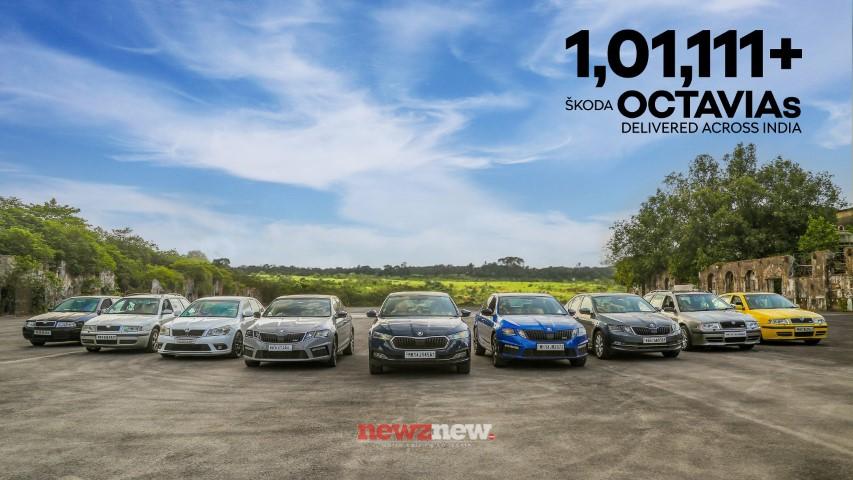 Along the way, the ŠKODA OCTAVIA has also hit the record of being the largest selling car in India via the Parts and Components (CKD) route. Moreover, the ŠKODA OCTAVIA now holds the distinction of being among the top longest-running nameplates in continuous sale currently in India.
Commenting on the landmark achieved by the ŠKODA OCTAVIA, Mr. Zac Hollis, Brand Director, ŠKODA AUTO India said, "The OCTAVIA is synonymous with ŠKODA AUTO since our entry into India. It introduced Indian consumers to a value luxury package of design, technology, comfort, versatility and driving dynamics and created its own segment when launched in 2001. It has since become the largest selling CKD of all time in India, recently crossing the 1 lakh sales mark. A big thank you to our family of fans and customers whose continued love and support to the OCTAVIA for over two decades has made this accomplishment possible."
Globally, over 7.5 million OCTAVIAs in all body styles, engines and iterations have been sold to date.
From a time when India was just about witnessing an influx of the latest cars from around the world, to a time where aspirations have moved from a hatchback to a sedan to an SUV, the OCTAVIA has stood its ground with its timeless design, quality, ability to engage the driver and its passengers and is a successful car in the C-segment in India.
This first-gen OCTAVIA introduced internationally in 1996 brought in a number of technological features to ŠKODA production cars. Technology like front side airbags, power steering on all versions and turbocharged engines.