First airline to operate daily direct flights between the cities starting from 1st July 2017
Flights are now open for sale on all direct and indirect channels
newznew (Chandigarh) : SpiceJet, India's favourite budget airline, announced the launch of daily direct flight service connecting the cities of Kolkata and Surat. SpiceJet is the first airline to offer direct flights on the route, which will be effective from 1st July, 2017. Tickets for sale are now open.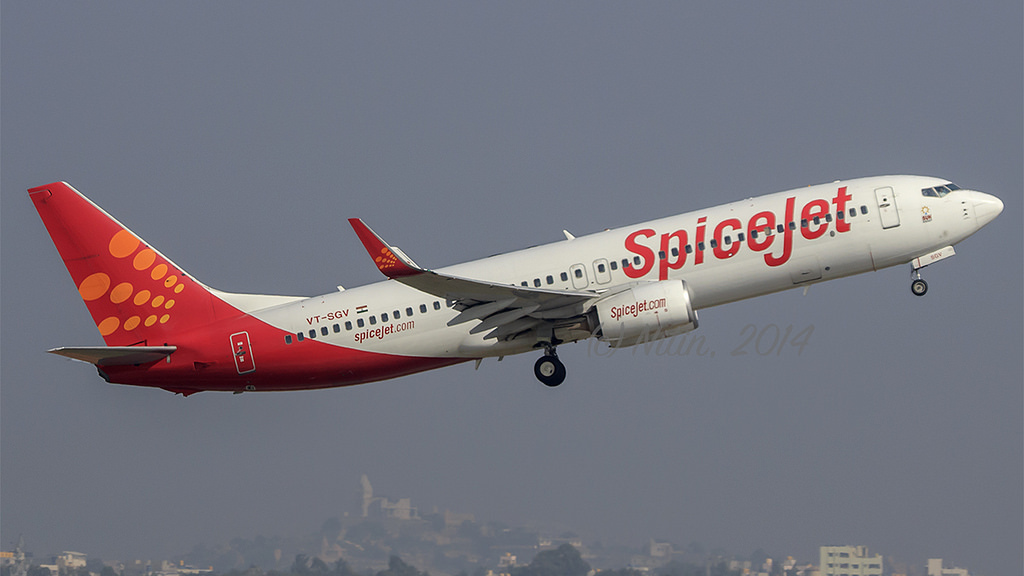 SpiceJet's Boeing 737 aircraft – SG 876, operating on the Patna – Kolkata – Surat route, will depart from Kolkata for Surat at 10.50 AM. The schedule will be operational for the period 1st July 2017 to 31st August 2017. Starting 1st September 2017, the same aircraft will start from Kolkata at 10.20 AM. The flight from Surat – SG 877, will take off from the city at 2.15 PM.
The city of Surat, an emerging business center in Gujarat, is also one of India's a key textile hubs. The city is engaged in yarn production, weaving, embroidery among others and also is the foremost supplier of polyester across India. It is also a key hub for the diamond industry in the country.
SpiceJet already operates multiple non-stop flights from Surat to key metro and non-metro cities such as Delhi, Hyderabad, Jaipur etc. The city is also connected to a host of other Indian cities through SpiceJet's pan India onward connections.
With the launch of this new flight, the airline aims to tap the emerging potential business travelers from both the cities who are also frequent travelers. Leisure travelers will also be benefitted with an added flying option and convenient flight timing.
Bookings for tickets are now open on www.spicejet.com and through online travel portals and travel agents.
*See below for complete list of new connections now open for sale
Flight Schedule
Flight No.
Origin
Destination
Departure
Arrival
Frequency
Effective Dates
SG-876
Kolkata
Surat

10:50

13:30

Daily

01-Jul-17

–

31 August 2017

SG-876
Kolkata
Surat

10:20

13:00

Daily

01-Sep-17

onwards
SG-877
Surat
Kolkata

14:15

16:55

Daily

01-Jul-17

onwards