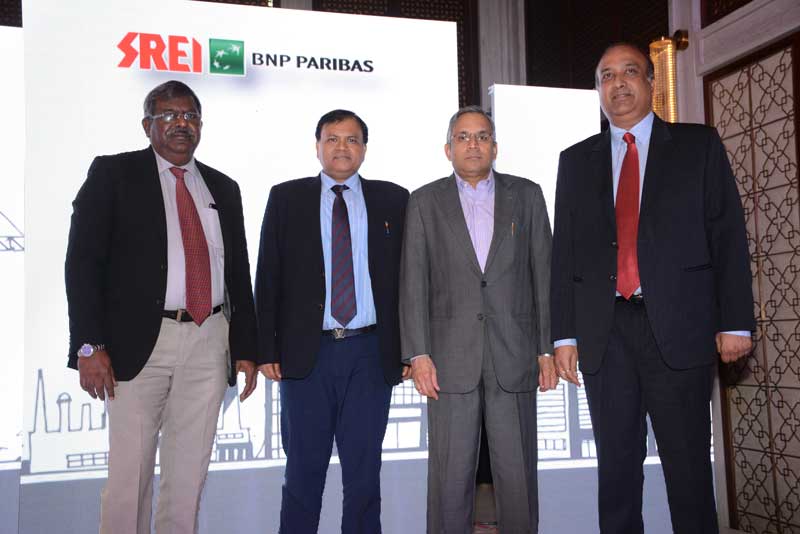 NewZNew (Chandigarh) : Srei Equipment Finance Limited ("SEFL"), is proposing a public issue of secured, redeemable non-convertible debentures ("NCDs") of face value of Rs 1,000 each amounting up to Rs 2,500 million ("Base Issue Size"), with an option to retain over-subscription aggregating up to Rs 5,000 million ("Overall issue size").
The NCD offering has received credit rating of "CARE AA (Double A)" by CARE and "BWR AA" (BWR Double A, Outlook: Stable) by BRICKWORK. Instruments with such ratings are considered to have high degree of safety regarding timely servicing of financial obligations. The NCDs are proposed to be listed on the BSE Limited ("BSE") and NSE.
Speaking on the proposed NCD, Mr. D K Vyas, CEO, Srei Equipment Finance Limited said, "This is the first time the company is coming up with a NCD issue. NCDs give attractive returns for retail investors compared to similar investment products. The funds raised would be used to fund our growth plans for Infrastructure Equipment financing."
Sharing views on the industry outlook, Mr. Sunil Kanoria, Joint Managing Director, Srei Equipment Finance Limited said, "The new government has taken several policy measures in the infrastructure sector to help drive economic growth. As soon as the sector sees acceleration in implementation, the demand for financing infrastructure equipment will certainly rise. We need to be prepared in advance for the same."
Srei Capital Markets Limited and Edelweiss Financial Services Limited are Lead Managers to the Issue. Axis Trustee Services Limited has pursuant to regulation 4(4) of SEBI Debt Regulations, given its consent for its appointment as Debenture Trustee to the Issue and Karvy Computershare Private Limited is Registrar to the Issue.